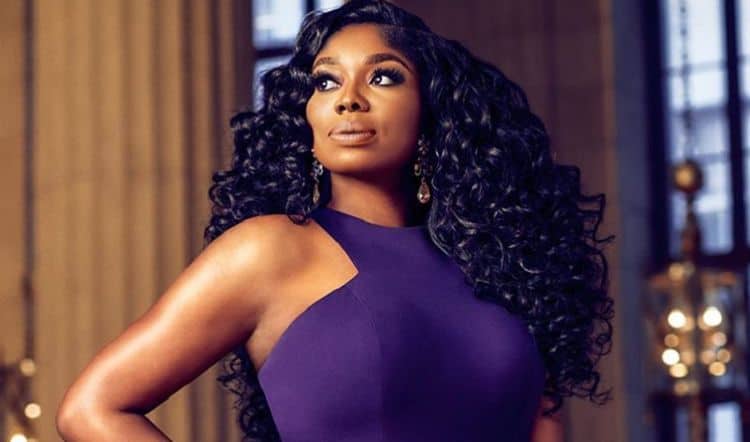 Now in its fifth season, The Real Housewives of Potomac appears to be shaking things up a bit. While many of the cast members have been with the show since the first season, there have been a couple of new people mixed in over the years. The latest addition to the cast is Wendy Osefo who made her debut during the season five premiere. While she seems to have a good friendship with some of the girls, it's clear that there's also some tension with others. Either way, it looks like Wendy is going to fit right in with the rest of the girls, and she definitely won't let herself be an easy target for the shade the cast is known to throw. Continue reading for 10 things you didn't know about Wendy Osefo.
1. She Has A PhD
Wendy's credentials certainly speak for themselves. She's a very accomplished and well educated person. In 2016, she earned a PhD in public affairs/community development from Rutgers University. This accomplishment made her the first black woman to earn a PhD in those areas of study.
2. She's A Mother Of Three
Wendy has her plate full in more ways than one. On top of having her career, she is also a mother of three: two songs and one daughter. Wendy is also happily married. She and her husband, Edward, tied the knot in the summer of 2011. Despite the many hats she has to wear, Wendy always manages to hold it down.
3. She Founded A Program To Help Young People
Giving back to the community is something that has always been important to Wendy. She is the founder and CEO of an organization called The 1954 Equity Project. According to the website, the project "is a leading national voice in providing programs, mentorship, advocacy, and training related to college and career readiness, degree completion, microaggressions, and social trauma. "
4. She's A Professor
If you're a fan of any of the Real Housewives shows, you know that what the women do for work is usually a little unclear. That isn't the case for Wendy, though. She has a solid career working as an assistant professor in the Johns Hopkins University School of Education.
5. She Likes To Travel
Wendy works hard for everything she has, so it's only right that she play hard too. She likes to get out and live life to the fullest and one of her favorite ways to do that is to travel. She has had the opportunity to visit some great places like Mykonos and Turks and Caicos.
6. She Worked For The Obama Administration
Remember when I said that Wendy is accomplished? I wasn't joking. On top of everything else she's done, she was also the Director of Family and Community Engagement during the Obama administration. Her job in this role was to to work with families and children to make sure that young students' needs were being met.
7. She's A Political Commentator
If Wendy's face looked familiar to you when she popped up on RHOP, that's probably because you've seen her on TV before. She has worked as a political commentator for the last several years. Wendy has appeared on multiple networks including Fox News, MSN, and CNBC.
8. She Won't Blame Editing For Making Her Look Bad
Reality TV is known for editing scenes to make things look more dramatic than they really are. While lots of reality stars are quick to blame things on editing, Wendy says she won't be doing any such thing. She told Fox News, "I own it. If there's anything that is said this time around, I will say I completely own it…it's up to me to move forward with the women in such a way that I can correct those mistakes as the episodes go on. But I say I am an owner. I own my stuff."
9. She Believes Women Can Have It All
Many women are told that they have to choose between having a family, having a career, and having a life of their own. However, Wendy is a firm believer that it's possible to have it all. Even though having 'it all' doesn't mean that things are perfect all the time.
10. She's Excited To Teach Viewers About Her Culture
Being on reality TV is an opportunity unlike anything Wendy has ever done. She is proud of her Nigerian roots and she's excited to get a chance to share some of her culture with the world. She's also grateful for the opportunity to let people get a glimpse of her personal life.