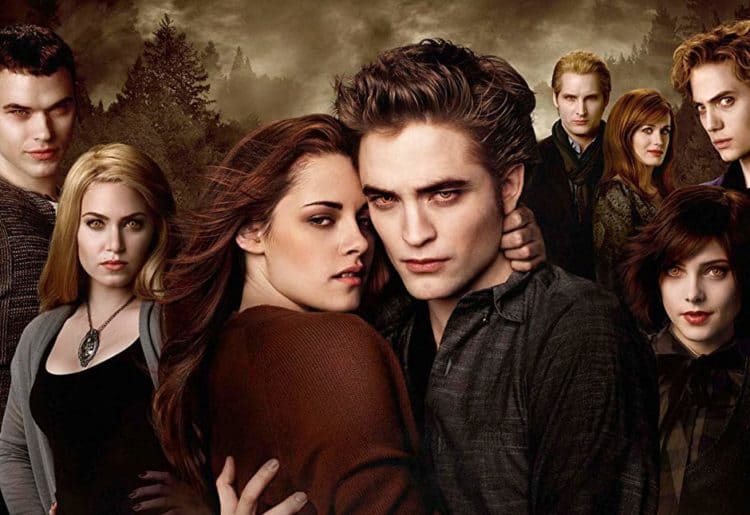 Bella and Edward's love story is just as enchanting today as it was a decade ago, which is why Netflix decided to bring the saga onto its platform a few weeks ago. This teen starring Kristen Stewart and Robert Pattinson romance had us all wishing we would get swept off our feet by a handsome vampire. Bella and Edward's love story is unlike no other. Numerous romantic scenes made our hearts swoon in this series. It's impossible to list them all here, so we came up with the top eight romantic scenes in the Twilight saga.
1. Edward and Bella's first kiss
While most of our first kisses were awkward, Bella and Edward's was literally a fairytale. While exploring the meadows, Bella notices how Edward's skin sparkles in the sunlight. She thinks it's beautiful, so she leans in closer. Edward quickly dashes away through the clearing. Her blood is intoxicating, and despite his love for her, he has to tame his natural instinct to drain her of her blood. Once he gets himself together, he swoops Bella up, puts her on his back, and dashes back to her truck at lightning speed. This is where they share their first kiss. Edward moves in closer to her; after briefly gazing into each other's eyes, their lips meet. It's hard not to swoon like a during this scene.
2. Bella flees to Italy to stop Edward from sacrificing himself
When Edward thinks that Bella is dead, he no longer wants to live in Romeo and Juliet style. So he runs away to Italy to sacrifice himself to the Volturi. When Bella finds out, she and Alice have to go to Italy to stop Edward before going through with his plans. Bella and Alice are in a race against time. They arrive at the Volturi just as Edward is about to die. The moment Edward sees Bella is unreal. He's flabbergasted, and it's as if his heart is stuck in his chest. Edward expresses his love for Bella and tells her that he refuses to live in a world where she doesn't exist.
3. Edward's Proposal
Edward proposes to Bella in Eclipse. They are alone in Bella's house when he pulls out his mother's ring. He casually tells her he wants to "see something," she starts to realize what he is doing when he gets on one knee. Although Edward's proposal wasn't grand, it was perfect for Bella because she doesn't like all the attention, and she also didn't want the scrutiny of what came with getting married young.
4. Alice falling in love with Jasper
In this saga, we also get a glimpse into the love life of the supporting characters. Alice and Jasper's backstory was so beautiful. Alice had already seen in a vision that she would meet and fall in love with Jasper. So she traveled to the location and waited every day for her one true love to appear.
5. Bella and Jacob's first kiss
As much as Bella loved Jacob, she didn't view him as anything more than a friend. However, that doesn't mean that their first kiss wasn't romantic. The tension builds between Jacob and Bella in Eclipse. Jacob kind of forces a kiss on Bella; she gets angry and socks him in the face. He tells her he will stop fighting for her when she stops beating. She protests against his statements, but he shuts her up with another kiss making her question her true feelings for him.
6. Edward and Bella's wedding
Edward and Bella's wedding scene was everything that most of us imagined it would be. The ceremony takes place in Cullen's backyard/garden, and it's utterly beautiful. Bella's father is emotional, and rightly so. We also become emotional when they exchange their vows and seal them with a kiss.
7. Bella and Edward's honeymoon
Edward completely showed out for their honeymoon. He bought the plane tickets and made arrangements for them to honeymoon on a private island of some continent. Perhaps one of the most romantic scenes during the honeymoon is when they take a boat ride. Edward brings along a picnic he has made for Bella. He frequently addresses her as "Mrs. Cullen," as if he can't believe that she is his wife.
8. Edward hears their baby thoughts
When Edward gets Bella pregnant during their "first time," he hates the baby because it poses a significant risk to Bella's health. When Edward listens to the baby's thoughts and discovers how much it adores Bella, it changes his thinking because it's impossible for him to hate anybody that loves Bella.first kisses
Tell us what's wrong with this post? How could we improve it? :)
Let us improve this post!