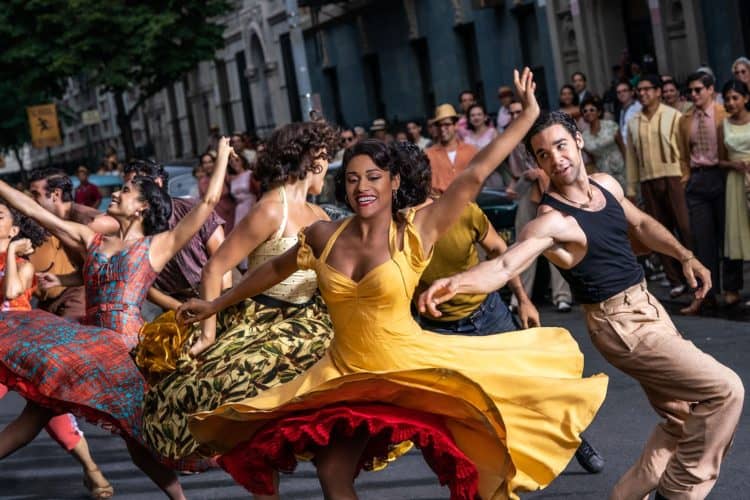 Westside Story has finally hit theaters and the popular musical features a mix of new and veteran talents such as Ansel Elgort, Rita Moreno, Rachel Zegler, and Corey Stoll. This list will feature the five worst films that involve the cast of Westside Story, whether they're worthless background actors to the lead protagonist. Let's get started with the first movie:
Billionaire Boys Club
Surprisingly, Kevin Spacey isn't the worse thing about this limited release feature. Starring an all-star cast that includes Emma Roberts, Ansel Elgort, and Taron Egerton, Billionaire Boys Club is about a group of wealthy guys who start a get-rich-quick scheme that evolves into something deadly. The story of Billionaire Boys Club is rich with potential; The 2018 feature is based on the true story of convicted felon Joe Hunt, who was sentenced to both first-degree murder and robbery on April 22nd 1987. Hunt was described as cunning, but charming; however, the Billionaire Boys Club fails to properly examine Hunt's character and is oddly convoluted and over-dramatic. Despite the wealth of talent, the acting is surprisingly bad, and it doesn't help that the characterization and morals for these people feel meaningless and trite. Worst of all, the story is ultimately boring, which shouldn't be the case when a story is focused on a band of criminals doing a Ponzi scheme that ends in murder. The filmmakers didn't exactly know how to properly tell this story and the cast is wasted in a forgettable affair.
The Divergent Series: Allegiant
The third and final entry of the young adult series finds Tris and Four traveling beyond the walls of Chicago. Of course, corruption is soon discovered within the outside world and the battle for humanity takes force. Tris must form an allegiance with those that she can trust, while making the ultimate sacrifice of love and courage at the same time. The Divergent series has never been particularly good; however, there was some entertainment to be found in the last two entries. Plus, it actually felt like the previous two installments had a meaningful message attached. Allegiant is an unnecessary bore that doesn't seem to understand what the direction of the story is. Shailene Woodley tries her best with the material that's she given; however, the talented cast is weighted down by this muddled mess.
Dark Places
This film adaptation of the Gillian Flynn novel stars Charlize Theron as Libby Day, a woman who's had a traumatic childhood due to the murder of her mother and two sisters. Her brother Ben was accused of the crime and Libby launches her own investigation to find the truth surrounding her family's death. Despite the compelling source material, Dark Places doesn't seem to understand the type of film that it wants to be. Sometimes it's a murder-mystery. Other times it's a character-based drama regarding family. Unfortunately, the two stories never gel together and the talented cast is wasted in what should be a mind twisting and complex role. Unfortunately, Dark Places feels more suited for an episode of CSI, which is a shame given how great the Gillian Flynn novel is. It's by no means the worst movie you'll ever see, but given the level of talent in front of the camera, this is a very disappointing mystery thriller.
Push
In this sci-fi flick, Chris Evans plays Nick Gant, a man's who on a mission for revenge after his father is assassinated by a covert government agency that messes in psychic warfare and experimental drugs. In order to get his revenge, Nick assembles a rag tag group of rogue psychics that have no problem in wanting to destroy Division. Push has an original and extremely cool premise. The problem? It's ambition gets the better of its director and the sci-fi thriller falls short because its unable to truly capitalize on its premise. There are moments where Push is good and it turns out to be a watchable film, but there's more tell than show here, and several head-scratching moments that bog down the film. The actors aren't the problem here; Chris Evans, Dakota Fanning, and the rest of cast bring a nice energy to the film and visuals can be great at times, but Push settles for being bland and turns out to be a watchable, but forgettable affair.
Dark Phoenix
Fox tries to take a stab at the Dark Phoenix saga once again with Sophie Turner playing the powerful mutant who's unable to control her powers. While the visual effects for Dark Phoenix are top notch, the film manages to do something that X3: The Last Stand didn't even do: bore its audience. X3 was a chaotic mess; however, Dark Phoenix fails to truly dig into the popular source material. The story of Jean Grey is compelling and Sophie Turner is actually great in the role, but Simon Kinberg glosses over the important beats of its source material and the film is notably bland because of it. Dark Phoenix sends the final fox film out on a bad note.