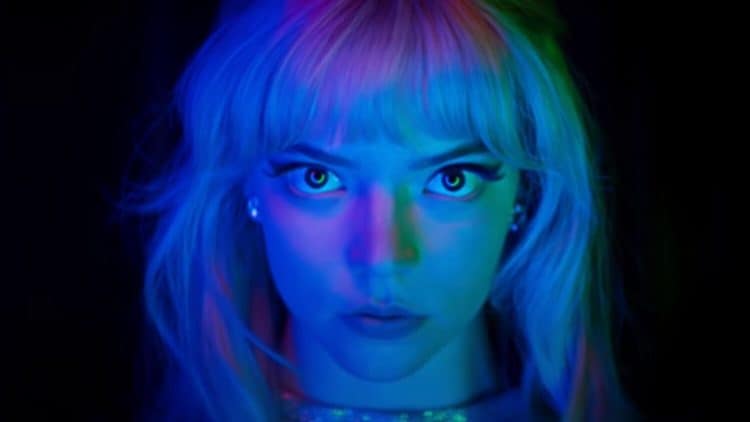 Last Night in SoHo features a horrifying portrayal of a young lady's desperate pursuit of stardom, and the price she had to pay not to achieve it, in London's bustling entertainment scene in the '60s. It's all shown from the perspective of a modern-day fashion design student who starts seeing these events from the past when she moved to London, in the same dormitory as the young lady occupied decades earlier. The movie stars Anya Taylor-Joy, Thomasin McKenzie, Matt Smith, Terrence Stamp, and Diana Rigg, in her final role before her death. The movie was mostly positively received, with critics rating it 75 percent certified fresh on Rotten Tomatoes. InsideHook's Charles Bramesco sang praises of the film, writing: "Wright warns against idealizing an era just as ripe with rot and degradation as the present, but his point also has more nuance than pointing out the obvious failings of a less enlightened time." Jonathan Romney of Uncut Magazine wrote: "It's a bit too ghoul-heavy in its final stretch, but overall, this is an exhilarating, inventive blast of the past."
Critics seem to have reached a consensus on Last Night in SoHo. It's a refreshing take on psychological thrillers, which still manages to pay enough homage to the work of Alfred Hitchcock. Last Night in Soho was directed by Edgar Wright, who is more known for his comedy films. In an interview with NPR, Wright explained what inspired him to helm the movie. "I had an obsession with the '60s that started with my parents' record collection because I remember that they had a box of records … that was just '60s albums. And I guess it kind of occurred to me later that they stopped buying albums when my older brother was born, so there were no '70s albums. … My parents worked two jobs. A lot of the times I was frequently left alone, in the days before the internet and even having a portable TV in my room, I would just listen to those records a lot and sort of almost just disappear into that decade through the music." If you're suffering from Last Night in SoHo withdrawal, don't fret. There are plenty of other movies out there similar to Last Night in SoHo to continue your mood for psychological thrillers. Here are five films to watch when you're done with Last Night in SoHo.
Black Swan
Black Swan stars Natalie Portman, Mila Kunis, Winona Ryder, Vincent Cassell, and Barbara Hershey. The movie portrays "a ballerina whose passion for the dance rules every facet of her life. When the company's artistic director decides to replace his prima ballerina for their opening production of "Swan Lake," Nina is his first choice. She has competition in newcomer Lily (Mila Kunis) however. While Nina is perfect for the role of the White Swan, Lily personifies the Black Swan. As rivalry between the two dancers transforms into a twisted friendship, Nina's dark side begins to emerge," according to the official synopsis from Rotten Tomatoes. Black Swan raked in awards during its release year, getting nods from the Academy Awards as well as other award-giving bodies. The movie won Best Picture and Portman won Best Actress in the Oscars. The actress also received a Best Actress award from the Golden Globes. In a review for Ms. Magazine, Aviva Dove-Viebhan praised the movie's stunningly dark aesthetics: "Black Swan is a top-form thriller-visceral, moving, and stunningly beautiful-but it's also a film about the darkness our own minds conjure up when we're overwhelmed by ambition."
Cam
Cam isn't as well known as the other movies listed here, but it still deserves a spot as a must-see movie when you're done with Last Night in SoHo. Cam tells the story of a cam model whose streaming channel is stolen by someone who looks exactly like her. Cam stars Madeline Brewer, Patch Darragh, Melora Walters, Devin Druid, and Michael Dempsey. Cam received critical acclaim from critics, although audiences didn't share their enthusiasm, according to numbers from Rotten Tomatoes. Cody Corrall of the Chicago Reader sang the movie's praises, taking note of how the film checked all the required boxes when it comes to formulating a proper horror film: "Horror, at its best, reconstructs the formula of the genre and reflects what frightens us in a particular moment. Simply put, Cam is about the terror of getting locked out of your online accounts and losing your manufactured identity."
I'm Thinking Of Ending Things
I'm Thinking Of Ending Things is creepy, period. The masterfully disturbing performances of Jesse Plemons and Toni Collette alone make this movie a must-see when you're done with Last Night in SoHo. The movie also stars Jessie Buckley and David Thewlis. Reviews for the film have been generally positive, with Radheyan Simonpillai of NOW Toronto praising director and writer Charlie Kaufman's work behind the camera. "Charlie Kaufman writes movies about getting lost in people's heads (remember Being John Malkovich and Eternal Sunshine Of The Spotless Mind). His adaptation of Canadian author Iain Reid's surrealist novel about a woman going on a road trip to meet her boyfriend's parents might be the purest expression of that. I can't pretend to have a grasp over the strange and baffling places this movie takes us to. But its intoxicating confusion fits the narrative's dream logic, which is alternately hilarious, thrilling and nightmarish and always revealing."
The Lighthouse
The Lighthouse stars Robert Pattinson and Willem Dafoe as "two lighthouse keepers [trying] to maintain their sanity while living on a remote and mysterious New England island in the 1890s," according to the movie's official synopsis. In making this movie, Robert Eggers had to reinvent the wheel, developing new technological and cinematic techniques to achieve certain angles that wouldn't have normally been possible using conventional ways. In an interview with The Verge, he revealed how he and his cinematographer developed a new "camera language," saying, "Jarin [Blaschke, the cinematographer] and I worked very closely together on developing this. It was our intention to tell the story through Rob's eyes in the beginning, and the end shots are our objective director point of view. From the shot where Rob watches the lighthouse-tender disappear into the mist, up until the third-to-last shot of the movie, it's from his perspective."
Shaun of the Dead
We're recommending Shaun of the Dead, even though it might be the furthest movie you'd associate with Last Night in SoHo, because watching this movie is the only real way to appreciate Edgar Wright's directorial techniques. From the movie's unique angles to the actors' choreography to the way the storyline unfolds, Edgar Wright's work on Shaun of the Dead is one for film history books. If you watch carefully, you'd see how Edgar Wright applies the same principles of filmmaking in Last Night in SoHo, even though the two belong to different genres.