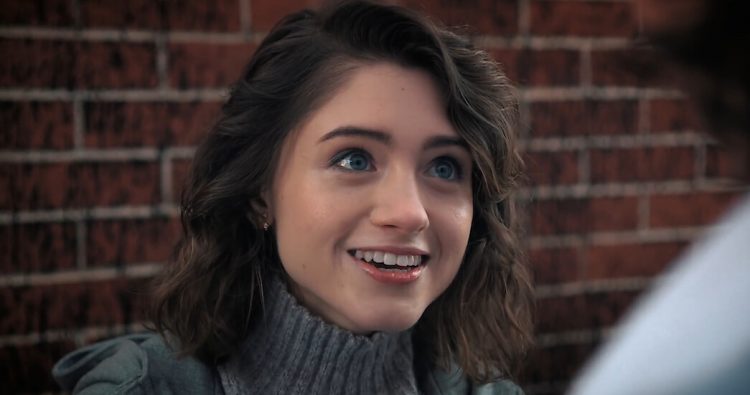 Every movie actor/actress has a particular role for which they're mostly remembered. For some, it's a movie they featured in several years ago at a younger age. For others, fame plays catch-up with them at a more recent time. Natalia Dyer is one actress who has a face recognized by many for her role in Netflix's Stranger Things.
However, there's more to Natalia Dyer outside the fictional town of Hawkins, Indiana. So, who is Natalia Dyer? Here are 10 interesting facts about the actress.
1. Natalia Dyer's Film Debut was Hannah Montana: The Movie
Musical films at that time were one of Hollywood's bankable films. With the success of High School Musicals and the Hannah Montana TV series, Hannah Montana: The Movie was given the green light by Disney. The film was Dyer's first movie. She played the role of Clarissa Granger.
2. Natalia Dyer Begun Acting in Theater Plays
At 9 years old, Dyer already had credited roles in theater plays. Her first credited play was in 2004. She played the role of a Scout in To Kill a Mockingbird. The show was performed at the Tennessee Performing Arts Center.
3. Natalia Dyer's Earnings on Stranger Things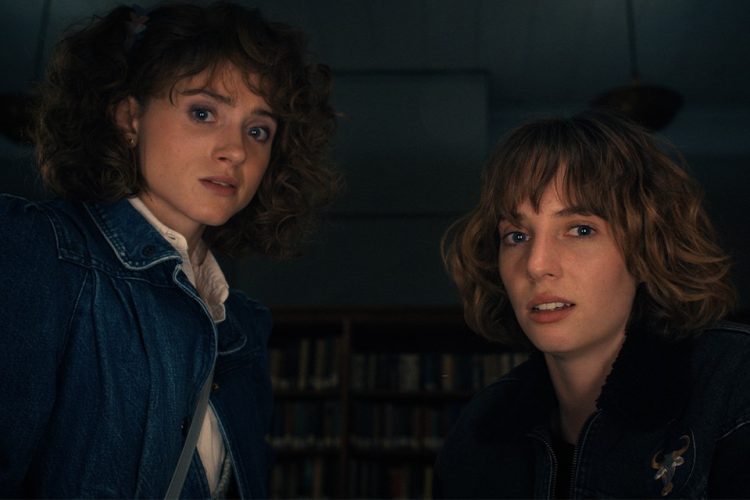 Undoubtedly one of Netflix's most-watched and successful shows, Stranger Things, has been a fan favorite since it started in 2016. With the audience rating and popularity, the series' regular cast, like Dyer, has been reported to earn $150,000 per episode. According to Business Insider, stars like Dyer would earn just a little over $6 million in the show's season 5.
4. Natalia Dyer's Childhood
The actress was born on January 13, 1995, in Nashville, Tennessee. She was born to Allen and Karen Dyer and has two sisters. She lived most of her life in Tennessee, attending and graduating from Nashville School of the Arts. With Hannah Montana: The movie being locally filmed in Tennessee, 13-year-old Dyer auditioned and got the role of Clarissa Granger.
5. Her First Major Role in Film was in I Believe in Unicorns
Dyer got her first major role, playing Davina in 2014, I Believe in Unicorns. The coming-of-age romantic drama centers around the life of Davina and a boy, Sterling. The film had positive reviews, having an above-average rating on top critic sites.
6. Natalia Dyer's Relationship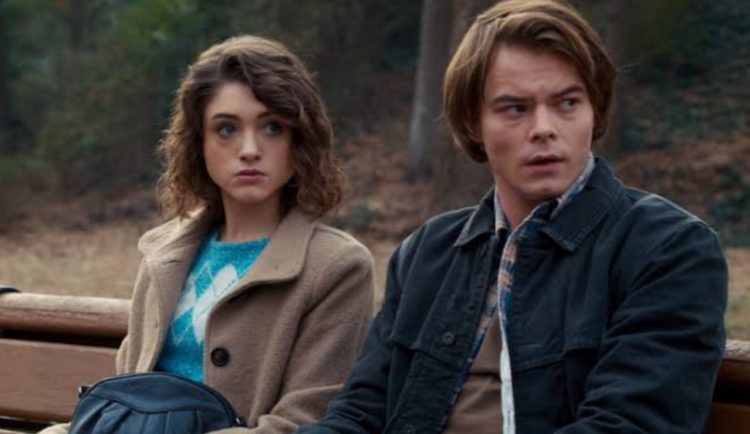 The actress has only been publicly involved with one known romantic partner. She and her co-star in Stranger Things, Charlie Heaton, have been in a relationship since 2016.
7. Natalia Dyer's Awards and Nominations
In the actress's almost two-decade acting career, she has received four nominations across two top awards for her role in Stranger Things. Her first nomination was in 2017 in the Young Artist Awards for Best Performance in a Digital TV Series or Film – Teen Actress. She has been nominated three times, in 2017/2018/2019, at the Screen Actors Guild Awards in the category of Outstanding Performance by an Ensemble in a Drama Series. Dyer got her first and only win in 2017.
8. Natalia Dyer's Net Worth
According to Celebrity Net Worth, the Stranger Things actress has an estimated net worth of $4 million. Undoubtedly, most of her earnings have been from the Netflix series.
9. She Has Been Featured in a Music Video
The actress appeared in James Bay's 2018 song, Wild Love, from his second studio album, Electric Light. It is the first and only music video to star the actress.
10. Natalia Dyer Upcoming Films
Dyer last starred in the 2021 Things Heard & Seen. An American horror film where she played the character of Willis Howell. However, Dyer has been busy with her next movie, Chestnut, which is already in its post-production stage. Although there has been no official announcement for its release, fans of the actress can expect to see her play Annie soon enough. Then, there's also All Fun and Games, which is still currently in production, and Dyer would play the role of Billie.