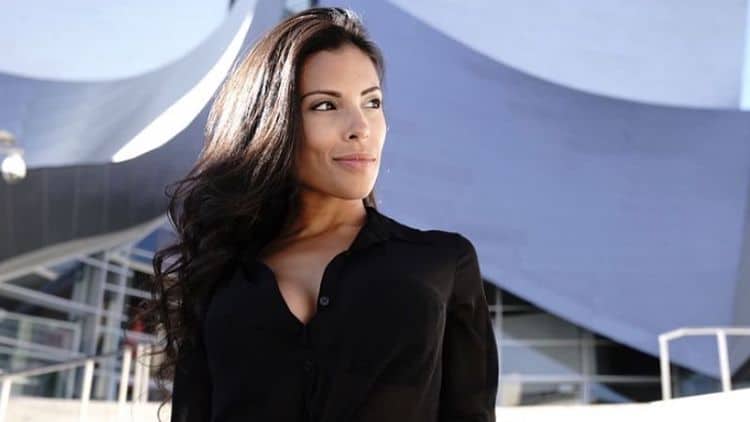 One of the best things about the Bachelor is watching the women who come to find true love explain what they are looking for. Of course, that is one of the best things about the Bachelorette, too; looking for men to explain what they want in a future wife. The woman on Clayton Echard's season of the reality television show seems to know exactly what they want. Some want a best friend, some want someone passionate and exciting, and some want someone who will push them to be their best. Everyone seems to have a little something different outside of the common things like morals and ethics and a good heart – and we want to know more about Mara Agrait. What is she looking for? What does she want from the Bachelor? And who is this new contestant?
1. She Knows What She Doesn't Want
If Clayton snores, he's out. It might sound like a joke, but she's serious. She is not happy with a man who snores, and it is a total dealbreaker for her. Listen, everyone has one; we get it. Snoring is the worst.
2. She's Older
This does not mean old, okay? She's not old. She's 32. She is older than the other women on the show. The median age, so it seems, is mid-20s, and she is just not in her 20s anymore. She is not the only woman looking for love who is in her 30s, either, and we imagine this might just bode well for her.
3. She's a Jersey Girl
By way of Puerto Rico, of course. She was born in the islands, but she didn't stay there long. Her family moved to the states, and she is from the New Jersey area. She grew up there, she learned there, and she has a lot of her most pivotal and important memories there.
4. She is the Life of the Party
She describes herself this way, which tells us that she likes to have a good time. She is also not looking for a man who will tame her; she wants a man who will also be the life of the party with her. She comes across as bold and exciting, so we wonder if she will bring that kind of excitement to the show. Is that what Clayton is looking for?
5. She is Passionate
She is a woman who can be described as very passionate. This means that she is someone who loves hard and fights hard in her relationships, and she doesn't do anything halfway. She's into doing things all the way, and she's passionate about what is important to her and for her. This might make her a little tough to deal with sometimes, but the right man won't see it as tough.
6. She Dances
While she is not a dancer for a living, she is someone who loves to dance (the life of the party, remember?). Perhaps her favorite form of dance is Salsa. We assume it's among her favorites because it is one she likes to bring up in conversation. She must be good, too.
7. She's Like All of Us
Maybe not like all of us – I know plenty of people who are insomniacs, who don't sleep, who don't require good sleep or enough sleep, and who function daily on a few hours or less of sleep a night. On the other hand, fewer than 8 hours is detrimental to my productivity, attitude, and general abilities on any given day. Mara is a woman whose sleep is of the utmost importance to her, and that is something so many of us can agree with.
8. Spicy Food is a No
Either you love it, or you don't love it. If you're someone who falls anywhere other than love it, hate it on the spicy food map, please let us know in the comments. You're like a unicorn – you don't exist. Mara is not a spicy food lover. She loves food, but it shouldn't be spicy.
9. She's Not Interested in Giving Up Fun
She might settle down and get married when she finds the right man for her, but she's not looking to make a boring change to her life as a result. She's still into having fun and being exciting. She wants to live a fun and fulfilling life, and she knows that being married and even having kids do not mean you are automatically considered boring.
10. She Seems Like Someone Exciting
This is one woman who comes across as exciting. She might be the type to give our new bachelor a run for his money in terms of challenging him and forcing him to look at life with some excitement.the Bachelor
Tell us what's wrong with this post? How could we improve it? :)
Let us improve this post!