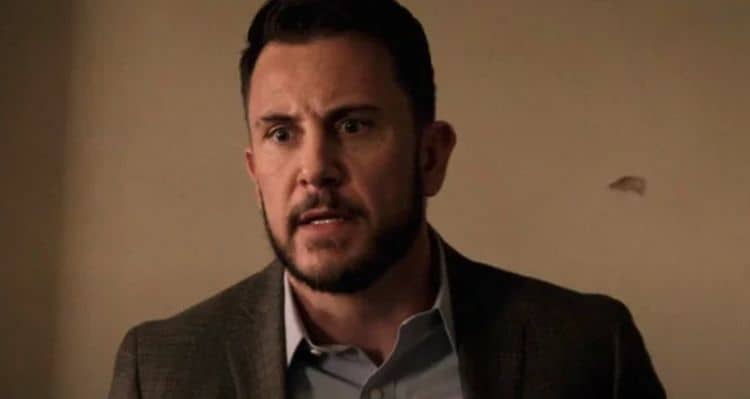 You may not know K.C. Clyde by name, but there's a good chance you've seen his face on your screen at least a few times over the years. The talented actor has built a solid resume that includes more than 60 acting credits, and he has a couple of projects in the pipeline. K.C.'s ability to play all kinds of different characters has opened the door to lots of opportunities, and he always knows how to put on a great show. If you've been following his career, you'll probably recognize him from things like Yellowstone and Diablo Guardian. If you haven't been following his career, now is the perfect time to start. Keep reading for 10 things you didn't know about K.C. Clyde.
1. He's From Utah
K.C. was born and raised in the Salt Lake City area. He attended Skyline High School where he graduated in 1999. We weren't able to find any specific details on his upbringing, but it appears that he moved away after high school. He currently lives in the Los Angeles area.
2. He's A Family Man
Trying to build a career in the entertainment industry while also trying to build a family isn't an easy thing to do. Somehow, though, K.C. has managed to do it. He and Erin Guinn have been married since 2014 and the pair has two children together. Erin has also done some acting.
3. He's a Producer
Acting has gotten the most of K.C.'s attention over the years, but he is also comfortable being on the other side of the camera. K.C. earned his first production credit in 2012 with a film called Heaven's Door. He was also the first assistant director of a short film called The Next Mrs. Jacob Anderson which was released in 2009.
4. He Likes Spending Time Outdoors
Although K.C. really loves what he does, sometimes he needs to take a break from the hectic nature of the entertainment industry. When K.C. isn't busy with work, you can usually find him enjoying the beauty of the outdoors. He loves exploring the beauty of nature by doing things like going hiking and relaxing by the water.
5. He's a Formally Trained Actor
We weren't able to find the backstory on why K.C. decided to pursue a career as an actor. What we do know, however, is that K.C. has put a lot of time and energy into sharpening his skills and making himself as competitive as possible. K.C. studied drama at The New School in New York City.
6. He Loves Playing Golf
K.C.'s Instagram profile reveals that he really likes playing golf and it's something that he does as often as he can. Not only is golf a great way for him to get out and enjoy a nice day, but it's also the perfect way for him to clear his head and get away from all of the commotion of the industry.
7. He Had Bacterial Meningitis
K.C. has gotten to experience lots of great moments throughout his life, but he has also had to deal with some serious challenges. One of those challenges involved his health. According to an article from Therabody, K.C. contracted bacterial meningitis a few years ago and the illness landed him in the hospital fighting for his life. Fortunately, he was able to recover.
8. He Loves Sneakers
All of the fashion lovers out there know that no outfit is complete without the perfect pair of shoes. For K.C. that pair of shoes is usually actually a pair of sneakers. K.C. is what many people would consider a sneakerhead and he has built a pretty impressive collection. He seems to particularly like Jordans. In an Instagram post, he wrote, "I think I need a 3rd job. My first job is acting. My second is clearly coping sneakers. I need a 3rd job to pay for my second job."
9. He Was in a Video Game
Remember when I said that K.C. has an impressive resume? I wasn't joking. And that resume doesn't only consist of live-action work. K.C. has also proven to be a great voice actor. One of his most notable voice projects was voicing several characters in the 2012 video game Fallout 76.
10. He Likes His Privacy
Just because K.C. signed up for a career in the spotlight doesn't mean that he wants to put all of his business on display. Throughout his career, K.C. has done a good job of maintaining a high level of privacy. Instead of sharing his personal life with the world, he prefers to keep all of the focus on his work.
Tell us what's wrong with this post? How could we improve it? :)
Let us improve this post!