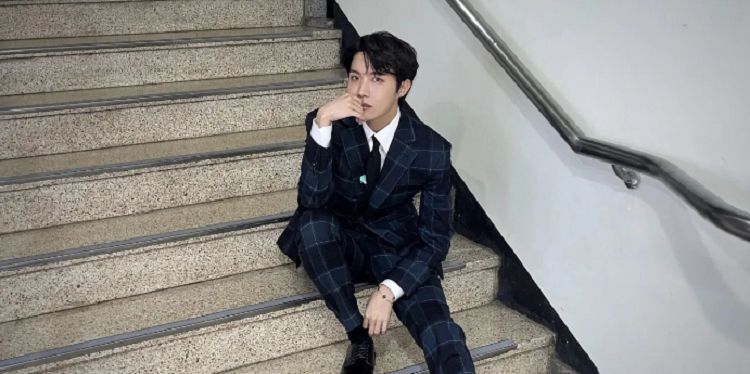 The hit pop sensation BTS has been on the scene for some time now, and there is no one who doesn't recognize them at least a little. From their musical talents to their commercial work, everyone is familiar with them as a band. However, are you familiar with them as individuals? J-Hope is one of the guys who make up the band, and he is off doing some big things in his own life right now. Let's find out.
1. He's a 90s Kid
He's as young as you think he is. He was born on February 18, 1994, in South Korea. He spent his childhood living with his mom and dad as well as his older sister. He doesn't speak much about his family, but we suspect they are quite close.
2. He Uses a Stage Name
He uses a stage name when he performs. His birth name is not J-Hope, but rather Jung Ho-seok. His name is Korean, as is his family. They are from Gwangju, which is in South Korea. Many young performers in his part of the world do use a stage name, so it is nothing surprising to his fans.
3. He is a Little of Everything
While most of us know him as a singer and a dancer, his many other things as well. He does a lot behind the scenes, too. He's not just the guy on stage keeping us entertained. He also writes songs and he is a record producer. When his time on stage is over and he's ready to move on with his career, he'll have more than a few options at his disposal.
4. He's Been Famous For a While
When he was only 19, he joined a boy band. He knew that his future was being handled accordingly, and this would be what helped him break into the industry and the business. He knew his life would change rapidly when he joined BTS, but we don't think he had a clue just how big this band would really become and how much his life would really change.
5. He's a College Graduate
Despite being famous and being so busy with his career, this is a young man who takes education seriously. He graduated college with a degree in Broadcasting and Entertainment. He earned that degree from the Global Cyber University. He's proud of that, and he made it work.
6. He Enrolled in College a Second Time
Something fans might find interesting is that he's back in college. Well, he was as of 2019. He enrolled in courses at the Hanyang Cyber University. He was interested in obtaining his master's degree in Business Administration. We don't know if he was able to finish that degree at the moment, but we do know he went for it and hoped to obtain it.
7. He is Living in Korea
At the moment, we know that he has an apartment of his own in South Korea. He spent something to the tune of $1.6 million on that apartment in 2016, but he is not there full time. He spends most of his time living in Hannam-dong, which is in Seoul, with the rest of the guys from the band. They live hard, they work hard, and they play hard together.
8. He Gives Back
His fame and his fortune are not wasted on him by any means. He knows that he has a lot to offer the world, and he does offer it to the world. He's got a lot going for him, and he gives back tremendously. He's known for being a generous philanthropist in his area, giving money to projects and charities that are close to his heart, including money for the school from which he graduated as a child.
9. He's Going Single
At the moment, he is still working with his band, but he is also working on his own solo career. He hopes to have a successful career of his own in addition to his time with the band, and his new single hit airwaves in the summer of 2022. He's doing all right, and he is excited to see where this new venture takes him in the future.
10. He Prefers His Privacy
Something that's always been important to him is his own privacy. He prefers to keep his personal life to himself, which is why we rarely see him out and about doing things with anyone. He is a major star with very little privacy, especially in his own area of the world, which means that keeping his life as private as he can is often difficult. He's managed to find a good balance, however.