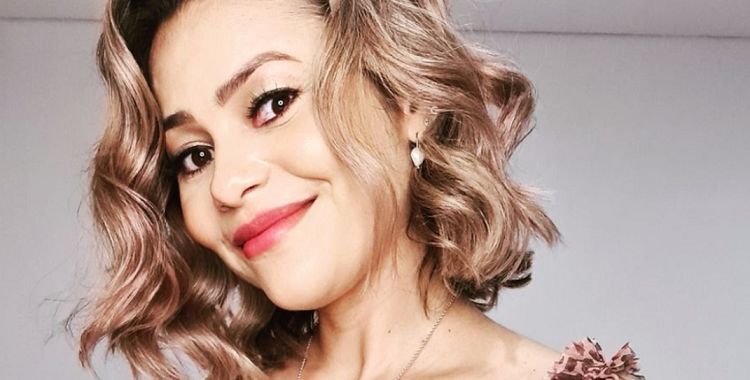 2021 has been a very eventful year for Dani Soares in more ways than one. She joined the reality TV world as a cast member on the TV show Below Deck Sailing Yacht. Not only is being on a reality TV show a life-changing experience but Dani also recently announced that she is expecting her first child. Now that she's entered motherhood, she's excited about what the future has in store for her and her daughter. Although her time in the spotlight hasn't always been rainbows and butterflies, Dani has done her best to maintain a positive attitude and an optimistic outlook on the world. Her time on Below Deck may be over, but there's a very good chance that we haven't seen the last of Dani just yet. Continue reading to learn 10 things you didn't know about Dani Soares.
1. She Was Born In Brazil
Lots of people associate Dani with Australia, but she is actually originally from Brazil. In addition to speaking English, she is also fluent in Portuguese. Little did she know she would eventually be known to people all over the world. She currently resides in Australia, but she is very proud of her roots.
2. She Has An Account On Cameo
Dani is very thankful for all of the people who have shown her love since she became a reality TV star and she enjoys showing that love right back. She started an account on Cameo where she records and sells personalized video shoutouts. She currently sells videos for $30 dollars.
3. Below Deck Is Her Only TV Experience
Getting on reality TV isn't something that Dani was always aiming for. Instead, it's an opportunity that just sort of fell in her lap. As far as we know, Below Deck is the only time she's ever done a TV show of any kind. We haven't seen her express any interest in doing any other TV shows in the future.
4. She Likes To Stay Active
Sitting in one place for too long has never been Dani's thing. She is a very active person who likes to keep herself in tip-top shape. Her idea of staying in shape doesn't always involve going to the gym, however. She likes to do things outdoors such as hiking and yoga. Of course, Dani also likes to go swimming.
5. She Has Been To Dozens Of Countries
Since you know that Dani was a cast member on Below Deck, you probably won't be surprised to know that she has a serious case of wanderlust. You may be surprised, however, to learn that she has been to almost 70 countries. There's no doubt that within the next couple of years she's going to surpass that 70 mark.
6. She Has Been Working In Yachting For Almost A Decade
When people are on shows like Below Deck, it's easy to assume that they took a job on a boat simply to get a chance to be on TV. That usually isn't the case, though, and it definitely wasn't the case for Dani. She had been working in yachting for almost 10 years before being cast on Below Deck Sailing Yacht.
7. She Is A Fairy Private Person
Just because Dani is on a reality TV show doesn't mean that she wants to share every tidbit of her life with the world. On the contrary, Dani is actually a very private person and she has shied away from sharing details about her personal life. For example, no information has ever been revealed about her family.
8. She Is Passionate About The Beauty Industry
Working in the yachting industry isn't the only thing Dani has done in her career. According to her Instagram bio, she is also a beauty therapist. For those who aren't familiar with the term beauty therapists, these people are often responsible for administering different beauty treatments as well as providing skincare advice.
9. She Wants To Be A Nurse
Now that Dani is living that mommy life, she has decided to leave yachting behind and focus on other opportunities. She is currently in school to study nursing. It's unclear exactly when she's expected to graduate, but it does look like she's going to be in school for the next couple of years.
10. She Likes Fashion
Dani loves being able to express herself through her clothing, even though all of the time she spent on the water meant that she got used to practically living in her bathing suit. Her bright and fun personality can be seen in her love for bold colors and patterns.