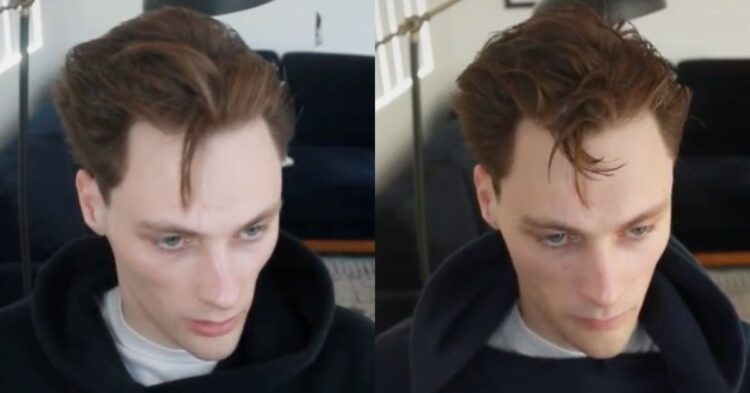 When Trevor Rainbolt decided he would go online and play a game about figuring out where he is in the world based on one Google Street View image, he had no idea he would amass nearly a half-million followers and more than 12 million likes on TikTok in a matter of six months, yet here he is. Here's everything we know about Georainbolt – his online persona. He's a man whose talent is fascinating to the point you want to learn more.
1. He's a TikTok Star
The thing is that we don't exactly understand what it is he does, but we think we can guess the concept. Apparently, he plays a game in which he is dropped to a random spot on Google Maps – using street view – and he can guess where he is in under a few seconds every single time. He's gone viral with his talent, and we are just mindblown.
2. He is Young
He's been good at this game since he was in high school, and that wasn't too long ago. He's currently around 23, which means he's only been out of high school for around five years now. He's had plenty of time to become even better at the game than he was then.
3. He Really Started During Covid
When he was in the middle of pandemic throes, he wanted to explore the world – but he could not. So, he chose to play this game as a way of immersing himself in different cultures to the best of his abilities, and things just sort of spiraled into a big place from there. It's been a cool way for him to get to know the world, and he seems to have done it well.
4. He Has Never Traveled Internationally
Playing the game geoguessr is his only means of travel. He's never traveled outside of the United States, and you wouldn't know. It doesn't really seem like he is the type who hasn't done anything like that before, yet here we are. He's been doing big things and making big changes. And, it just so happens that he is making it happen from America, and the world would never know.
5. He is Traveling, Though
While he might not be traveling internationally at the moment, he is traveling. He does a new city every month, and that is a cool concept. Finding local places to visit in your own country is something few of us taken as much advantage of as we could. Some of us have the mindset we can visit places closer to home anytime we want, and we find ourselves booking long-distance trips because of that. Yet, how many of us actually take the time to see the local areas we say we can visit anytime?
6. He Has a Wishlist
There are so many places in the world he would love to visit, and there are some really cool places that top his list of international destinations. He'd love to visit Thailand. We've never been, but we understand it is one of the most beautiful places in the world. He's also never been to Iceland, but it is on his bucket list very near the top.
7. He Has a Day Job
When he is not busy online making videos for the world to see, he is busy at his actual job. He works as the Snapchat creative lead for a company called Wave Sports + Entertainment. We don't know what this means, per se, but we have a feeling he works in the social media management arena for his own company.
8. He is Traveling Solo
Something we think is extra cool about him and his life right now is that much of his travel is solo. He's seeing the world by himself, and he is doing it on his own time. That's not something many people are eager to do, but there is a certain power in being away without anyone else with you.
9. He's Relatively Private
Though he does focus on a few things related to his personal life online, he's not really one who does much in the way of sharing his personal life. We don't know if he has a significant other, and we don't even know anything about his family. However, we know so much about his intelligence.
10. He's Smart
He says that he's just managed to become very familiar with basic things about different parts of the world, but we think he must be pretty intelligent to do even that. At the moment, he seems to be the kind of guy who is doing big things, and he is doing them well.