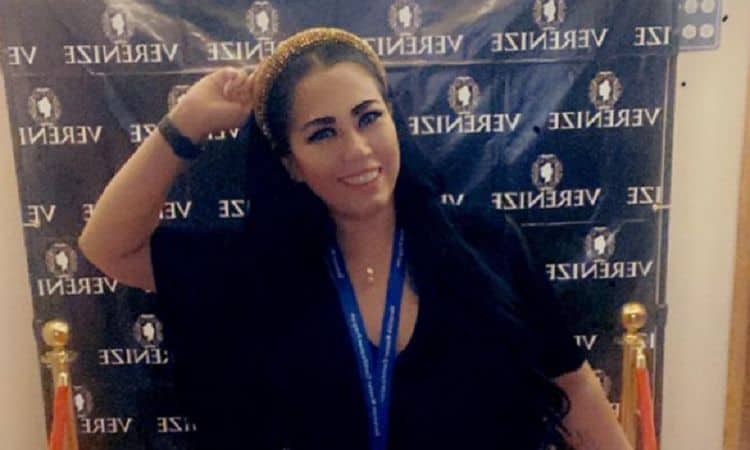 If you aren't familiar with the name Ross Labra, you might mistakenly assume it's a man who did something worth noting if we are bringing him up here. You'd be very mistaken, though. Ross Labra is a young woman who is currently famous for her role as the girlfriend of a famous former baseball player. She and Esteban Loaiza have been dating for a while now, and fans are curious to know more about the woman who has captured the heart of the famous player. She seems like someone who has become very important to him, and now the world wants to know more about her.
1. She is a Mom
While we don't know that much about her, we do know that she's a mom who has two kids of her own. She's been living that single mom life taking care of her kids, and now she's found someone with whom to share some of the more intimate and adult-like aspects of her life.
2. She is Very Private
Despite being the girlfriend of a famous athlete for approximately two years now, there is nothing about her life that she is overly willing to share with anyone. Even online, she keeps to herself, she doesn't share personal information, and she is not looking to gain any fame or any recognition when she's out.
3. She is Close to Her Family
What we can ascertain about her is that she is close to her family. She wished her father and her brother both a very happy father's day during the summer of 2021, and she had nothing but wonderful, kind, encouraging words for all of them and their roles in life as dads. It also happened to be her mother's birthday that day, and she had nothing but sweet words for her, too.
4. Her Kids are A Little Older
She appears to have a daughter who is in middle school and a son who might not be too far behind his sister. Ross Labra doesn't share too much about her kids other than to make it clear to anyone following along that she is a proud mom who will do anything for her kids. It's obvious she loves them and cares for them with everything she has, but it's also obvious she is not a mom who recently welcomed a new baby.
5. She Has an Impressive Following
Labra is on Instagram, and she has an impressive following for a woman who is not in the public eye. She is just shy of 12k followers, which means she could be labeled a micro-influencer if she chose to take that route. We don't know what she does for a living, to be honest, but she could take that direction should she choose.
6. She's From Mexico
While Ross Labra has done a phenomenal job keeping her life as private as possible despite dating a famous athlete, we do know that she is from Mexico. We don't know when she was born, where in Mexico she's from, or anything about her life there, but we do know that she is from Mexico and that she appears to be quite proud of her heritage.
7. She is Thankful
Ross Labra makes it a point to share her thankfulness and gratefulness with the world when she has a chance. She does have a natural beauty that radiates happiness. Her smile, if we can assume, does not look forced or unhappy, and she mentions regularly on her Instagram page that she is thankful for so many things in life.
8. She's Not a Complainer
One thing you will not find on her social media pages is complaints. She might have bad days like everyone else, but she keeps things positive, upbeat, grateful, and filled with hope and promise. We like that about her.
9. She is in the Hair Industry
Here is what we do know about this Mexican beauty. She is involved with the hair industry in some capacity. Of course, she has the most beautiful hair of her own, so this should not surprise us. She mentions on her Instagram feed that she is certified in Verenize products and that she can offer others a little extra for their own hair or their extensions.
10. There are Rumors of a Split
While we cannot verify whether this is true, there have been some rumors online mentioned fleetingly here and there that perhaps she and her famous player boyfriend are no longer together. They are not big on sharing photos or images of themselves together, but she did wish him a happy father's day earlier this summer. That was only in June, and it's only been three months, and we assume anything can happen.