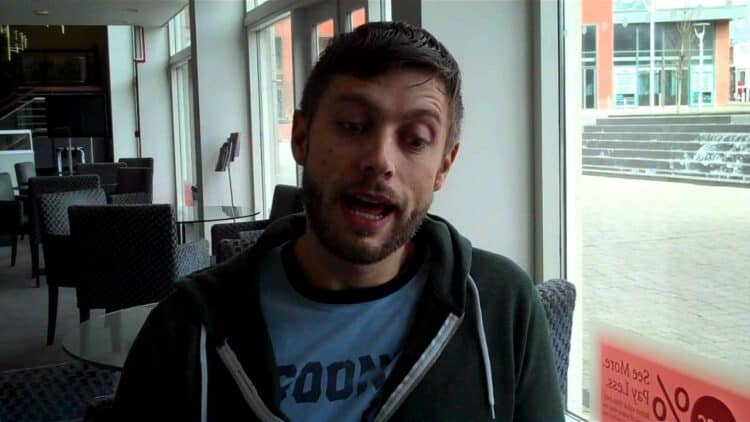 If you aren't familiar with Alan Turkington, you're not paying attention. He's a man who has made himself famous over the years with his theater work, but it's also his role as Mr. Lange in Netflix's Heartstopper that has us all wondering where he's been our whole lives. He's been in the business a long time, but his name is not nearly as famous as his voice. He has a voice you don't forget, and that is why he is always working on sharing it with us. Read on to learn more.
First and foremost, he is a theater actor who has done it all. From Broadway to the West End in London, he has been on all the best stages, and he is better for it. He has done so much work and amassed so many fans, and his life is something of a unicorn because of all he has done so far.
2. He Thinks Small Theaters are Difficult
He finds it easy to become a little lazy when acting in a large theater because that's where you cannot see faces and the audience. However, a small theater is a place where faces are easy to see, and you feel overwhelmed to bring your best and put forth your best effort. It's a lot for him.
3. He is Irish
He's a man from Ireland, and he knows that many people in London have a regional view of what that means. There is always going to be a stereotype for some people, and this is one that's quite large. While we may not understand precisely what that means being from America, we would liken it to us being from Chicago and him being from Alabama and having a very upfront assumption of what kind of person he is.
4. He Does Voices
When he is not on a stage, he does a lot of work for commercials. However, it's not his face you'll recognize from his commercial work. It's his voice. He does voices, and he lends his voice to many of the most famous brands in the world.
5. He's an Actor
You know this, of course, but we merely want to point out that he is not solely an actor who is working on the stage or using his voice in commercials. He's also an actor who has parts in projects such as "Doctors," and "Mary Queen of Scots," to name a few. He's out there putting himself to the test and doing what he loves.
6. He is a Schitt's Creek Fan
He doesn't have to say it because we can see it. We can see it when he puts in his Instagram biography that he is a little bit Alexis. You know the song, you love the song, and you love Alexis. We love him.
7. He Lost Someone Important
He posted a photo of a tattoo on the back of his leg along with a sweet pup on October 18, 2021. He also said it had been a year to the day on that day since he lost someone very special to him – his dog. He had him tattooed (well, kind of) on the back of his leg, and we feel it. Losing a dog who spent his entire life with you is just hard.
8. He Is Close to His Mom
He's a man who loves his mom, and that is evident. He calls her both funny and amazing, yet super smart and caring, and he also calls her generous and kind. He has a lot of love for moms, and he knows they are the glue that holds together a family – and he is down for it.
9. He is a Traveler
He's a man who loves to travel. You can see it on his Instagram page when he visits different locations and shares his snaps. He enjoys seeing the world, and the world enjoys seeing him. From England to Ireland to California to New York to Cuba, he's been to some seriously cool places.
10. He is Rather Private
Here is a man who has mastered the art of making us all feel like we know him even when we do not. He allows us in with his photos and his life, but we also know little to nothing about him as it stands. We don't know a thing about his personal life other than the fact that he loves his mom and his late dog, yet we feel we know him.