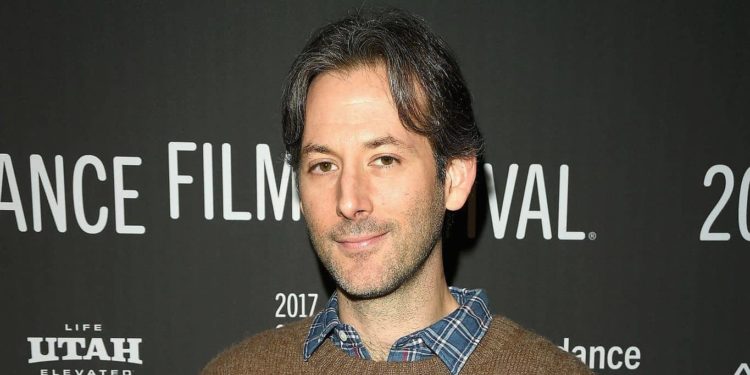 You may not know Jeff Baena, but there's a very good chance you've heard of his wife, Aubrey Plaza. After being together for about a decade, Jeff and Aubrey decided to tie the knot in 2021. Even though Jeff isn't someone who has spent a lot of time in the spotlight, he is very much a part of the entertainment industry. He is a talented writer and director who has released several projects over the years, and there's probably going to be plenty more where those came from. Now that he and Aubrey have made it super official, there are lots of people out there who are interested in knowing more about Jeff. Continue reading to learn 10 things you didn't know about Jeff Baena.
1. He's A Miami Native
Jeff was born and raised in the Miami area. However, there isn't much information out there about his upbringing. Once he decided that he was serious about pursuing a career in filmmaking, he decided to move to New York City. He and Aubrey currently live in the Los Angeles area.
2. He's A Pretty Low Key Guy
It's easy to look at people who work in the entertainment industry and assume that they love being the center of attention. In reality, though, that isn't always the case. Jeff is a very private person and he doesn't like to let the world in on his personal life. Although he has an Instagram profile, it is currently private. Based on the low number of followers it's clear that he doesn't accept every request he gets.
3. He Enjoys Playing Tennis
Making movies may be what takes up most of Jeff's time, but when he gets a break from work playing tennis is one of his favorite things to do. While we know that Jeff likes to play tennis, we weren't able to find any information on whether he's ever played competitively.
4. He Studied At NYU
In the creative community, there is some debate over whether it makes sense to pursue a traditional education. Jeff decided that going to college was the route he wanted to take. After high school, he went on to attend New York University where he studied film. I think it's safe to say that his decision has paid off nicely for him.
5. He's Done A Little Bit Of Acting
Jeff has spent the majority of his career behind the camera, but he's also ventured over to the other side a couple of times. According to his page on IMDB, Jeff has two acting credits. His last on-screen appearance was in 2015 in a movie called Digging for Fire.
6. He Loves Movies That Make Him Laugh
When it comes to his work, Jeff is the kind of creator who isn't afraid to work in different genres. That said, however, comedy has always had a special place in his heart. During an interview with That Shelf, Jeff said, " The movies that always resonate with me, especially when I watch a comedy, are the ones where the laughs resonate on the inside as much as they do on the outside. You might not be guffawing, but you could be chuckling a lot. Those are the kinds of movies that I like the most."
7. He Has a DVD Collection
These days, streaming is most people's preferred method for watching movies, but that wasn't always the case. There was a time when DVDs were the hottest thing in town. While talking to Seen Some, Jeff revealed that he collects DVDs. What's crazy is the fact that we're only about five years away from the planet being full of people who have no idea what a DVD is.
8. He's Interested In The Medieval Time Period
Film wasn't the only thing Jeff studied during his time at NYU. He also majored in medieval studies. At the time, that topic may have seemed completely irrelevant to his career goals, but interestingly enough, what he learned has come in handy in his filmmaking journey.
9. His Movie Life After Beth Was Inspired By A Breakup
All of the creative people out there know that inspiration can come from just about anything. When asked what inspired him to come up with the idea for Life After Beth, Jeff told Den of Geek, "I think at the time, when I wrote it – because I wrote it in 2003 – I think I was going through a breakup and I unconsciously projected that information onto the story, but I didn't put it together".
10. He Loves Working With His Wife
We've all been told time and time again that it's never a good idea to mix business pleasure, but in some cases, it works. Jeff and Aubrey have worked together several times over the years and they seem to really enjoy it. Not only that, but they also make a great team.
Tell us what's wrong with this post? How could we improve it? :)
Let us improve this post!