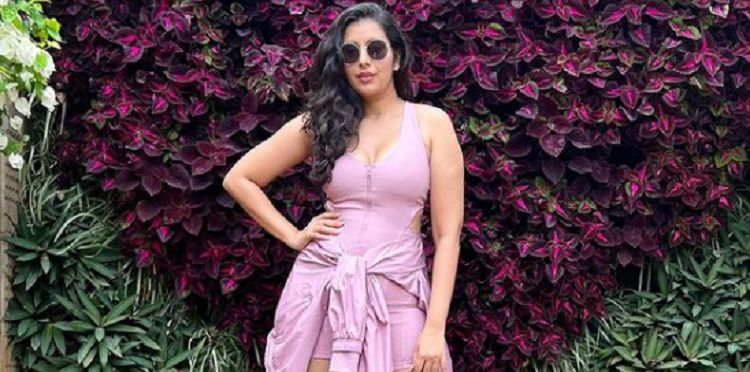 Charu Asopa is a woman who is not afraid to say what is on her mind. While she does not always share specifically what she is thinking, she is someone who is happy to share things that are weighing on her in a very cryptic manner. She's an actress, she's a star, and she's a new mom. She's also someone the world is currently discussing often.
1. She's an Actress
This gorgeous actress was born and raised in India. She's from Bikaner, Rajasthan, India, and she is a famed actress who has so much to offer. She's been in the business since 2009, and she's made a lot of movies. She's also been featured on television more than a few times.
2. She is Married
We can no longer consider her a newlywed, but we can say that she is someone who has not been married long. She was wed in 2019, which is only 3 years ago. Her husband is Rajeev Sen. They tend to keep their marriage private, so there is never really a lot of information about them to share.
3. She Was A Good Student
Growing up, she was a great student in school. She did her work, she listened to her teachers, and she was always present to do the right thing. She didn't struggle at school in any capacity. She remembers that fondly. Academics were not difficult for her.
4. She Stammered
What was not easy for her growing up was speaking. She often stammered, and it was not always something she was happy about. However, it turns out that her stammering often only happened when she felt uncomfortable or in a position, she did not want to be part of, and that was her problem. It sounds to us that she didn't enjoy being put on the spot much, and that is where her stammer came from.
We did mention earlier that she is not really the type to share too much personal information about her life, and that is true. However, there are rumors being talked about constantly anymore that her young marriage is in trouble. Is she in the midst of divorcing her husband? that seems to be the rumor at the moment, though we cannot confirm that in any capacity.
6. She's Scrubbed Her Instagram
Part of the reason the world is speculating about the end of her marriage is that she has removed all traces of her husband from social media. He simply is not there, and he simply doesn't seem to be making any new appearances. She's not sharing any new photos of him, and the world is currently watching to see what else she removes or shares.
7. She is a Mom
She is a mother who has a little girl of her own. Her baby is only around seven months old. Her name is Ziana Sen. She spent father's day with her this year, and she did not send a shout-out to her husband for being a wonderful father – which is not her job, but you would think she would say something given that it is his first time as a father.
8. Her Husband Doesn't Love the Sharing
It seems that at one point in time, her own husband spoke out about his wife's desire to share their daughter online. He is not happy with it, and he doesn't like to see her face on the internet all the time. It seems he is unhappy with the constant sharing, the constant desire to see the world given access to his little girl, and so much more.
9. She's Not Very Private
Though she is not the type to share everything about her life with the world, she is not someone who keeps much to herself, either. She is absolutely the type who likes to share things when she has a chance, but she is not always open about it, either. She can be a little cryptic when she shares. While it's not the world's business, she is someone who does leave a lot of speculation open about what is going on.
10. Fans Wish her the Best
She is a woman with many fans, and they want to see the best for her. They want to see her and her husband figure things out for their own sake and for the sake of their little girl. While we cannot say whether this couple is headed for divorce, we can say it does appear that way at the moment.
Tell us what's wrong with this post? How could we improve it? :)
Let us improve this post!