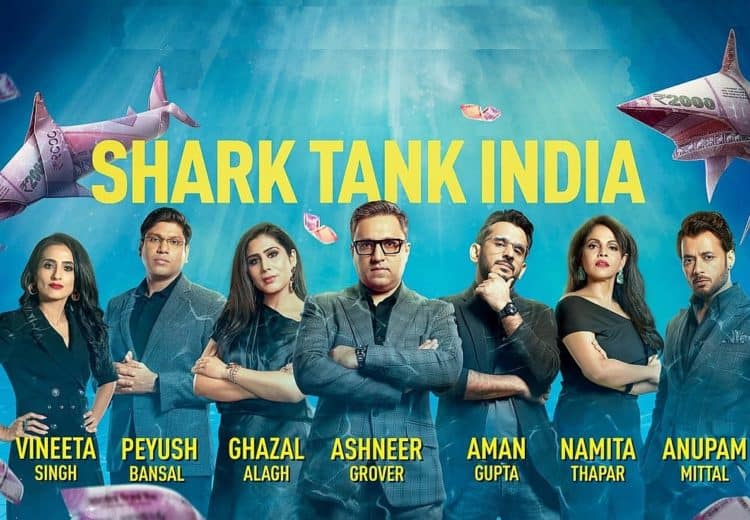 When Shark Tank debuted in the United States in the summer of 2009, it didn't take long for the show to become a hit. The series showed that the American Dream is still alive and well, and it helped introduce the world to some awesome products and services. The show's success has resulted in the series being brought to other countries, and India is one of the latest countries to join the bunch. Shark Tank India debuted in December of 2021 and has become quite popular after just one season. Although the show's format is very similar to the American version, there are a few changes that have been made. Keep reading to find out how Shark Tank India differs from the United States version.
No Guest Sharks
If you're a fan of Shark Tank, you know that guest Sharks are regularly featured on the show. While there are a handful of people Sharks who appear regularly, the show has welcomed successful entrepreneurs from a variety of industries. This, however, isn't something that has happened in Shark Tank India. The Sharks who were cast in the show are the only ones who have appeared so far. However, if the Indian version of the show sticks around for years, there's a chance that guest Sharks will eventually be incorporated. Since Shark Tank India is in Hindi, it seems very unlikely that any of the American Sharks will ever be guests on the show.
More Regular Sharks
Shark Tank has six regular Sharks although they all don't appear on the show every week. On the other hand, Shark Tank India has a total of seven Sharks although it appears that only five are on the show at a time. Like the American Sharks, the business people on Shark Tank India have found a lot of success in their careers. They come from a variety of industries and offer interesting perspectives for the hopeful entrepreneurs who come to the show hoping for an investment. While Indian viewers are likely familiar with the cast of Shark Tank India, American viewers may not have heard these names before.
Shark Tank India Has A Host
One of the biggest differences between Shark Tank and Shark Tank India is the fact that the Indian version has a host. Rannvijay Singha, the show's host, often introduces the entrepreneurs and then talks with them after their pitch. This is an interesting addition as Shark Tank isn't the kind of show that really needs a host. The pitches from the entrepreneurs and their negotiations with the Sharks is enough to keep the show going. Instead of a host, the American version simply has a narrator who introduces each entrepreneur and their product/service before they begin their pitch. It'll be interesting to see if Shark Tank India decides to stick with the host format in future seasons.
Entrepreneurs Are Given A Piece of Paper if They Strike a Deal
Another major difference between the American and Indian versions of Shark Tank is that entrepreneurs who are able to make a deal are given a piece of paper that looks like a check. This is something that never happens in the American version. When someone gets a deal on Shark Tank, they will typically give their Shark(s) a hug or handshake before exiting the room. It's also important to note that just because someone gets a deal on Shark Tank doesn't make it official. After the show, both sides do their due diligence and decide whether they want to move forward with the partnership. It's unclear if the Indian version works like this, but it likely does. No investor would ink an official deal without making sure that everything checked out.
Shark Tank India Creates the Pitch for Each Entrepreneur
Akshay Shah, who pitched his product on an episode of Shark Tank India that was never aired, took to Twitter to share his experience with filming the show. In a series of tweets, he said, "The show comprises of a 3 minute pitch followed by a Q&A with the sharks. Your pitch is designed by the Channel creatives and mostly you need to stick to it and speak Hindi, at times your USP can get diluted but that's how the scheme of things is." He then went on to say, "The Channel will try to make your pitch as simple as possible and in chaste Hindi for the viewers to Understand." This is interesting because it appears that people who appear on the American version of Shark Tank are responsible for coming up with their own pitch.