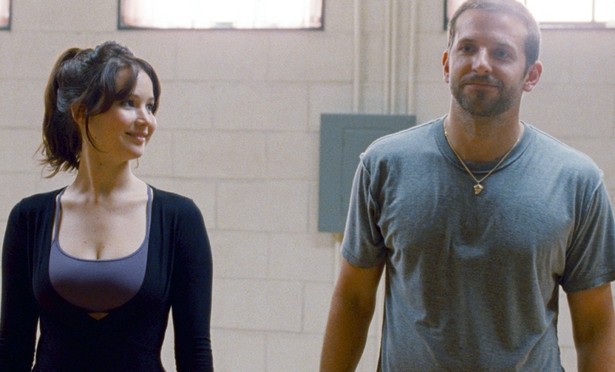 The Best Actress Academy Award has sometimes gotten it right (Sophia Loren, Halle Berry, Charlize Theron) and has sometimes chosen an acceptable alternative to the frontrunner ( Marion Cotillard, Kathy Bates). But there are more than a few times that voting bias and internal Hollywood ageism and popularity has resulted in a head-scratching win within the Best Actress category. Not to mention snubs galore in terms of the year's best leading actress performances that do not even make it into the 5 slots of nominees. With 2022's Oscar ceremony days away, this is a list that seeks to highlight some of the most absurd voting preferences and why these wins happened. Here are the top 5 worst Best Actress Oscar wins.
Jennifer Lawrence in Silver Linings Playbook (2012)
Jennifer Lawrence is a decent actress, and she has given quite a few exceptional performances (Winter's Bone, Joy), but I never understood how her role in Silver Linings Playbook won her the Best Actress Oscar. She inhabits the role well, but the character is so mind-numbingly neurotic and irritating that it becomes a chore to watch whenever Maxine is on screen. There are those who love this performance, and then there is everybody else. No matter how you feel about it, there is a wide consensus that she took the award that rightfully should have gone to Emmanuelle Riva's haunting performance in Amour.
Who Should Have Won: Emmanuelle Riva in Amour
Emma Stone in La La Land (2016)
There are quite a few instances in this category's history that do not make sense. Certain wins are nonsensical not because the performance is bad necessarily, but because it is hard to see why it is so great to win this award. Helen Hunt in As Good As It Gets comes to mind, and Emma Stone's subdued, run-of-the-mill performance in La La Land fits this mold. Stone's Mia Dolan is likable to a certain extent, but completely unmemorable. Her singing and dancing routines are quite nice, but how does singing and dancing deserve to win Best Actress over a towering performance like Isabelle Huppert's in Elle? But perhaps Stone's win was just part of the "ingenue effect," or perhaps it's because I immediately knew after I left the theater that day in late 2016 that Emma Stone was going to win the Oscar. None of these performances are bad–well, except for one below–but even after 3 views of this film, I am left with a blank void as to what was so great about Emma Stone's Mia Dolan.
Who Should Have Won: Isabelle Huppert in Elle
Sandra Bullock in The Blind Side (2009)
Sandra Bullock's Leigh Anne Tuohy from The Blind Side is not the worst win in the history of this category, but it certainly comes close. Similar to Gwyneth Paltrow's win in 1998, you just know that Bullock's win was a matter of name recognition since the Actor's Branch likely felt she was overdue for an Oscar. Bullock is a wonderful actress, and her role in this film shows a great depth of dramatic range, but from the cornpone Southern accent, the horrible dialogue, the White Savior narrative at full force, and some of the cheesiest moments of convenience in all of 2000s cinema, there is no reason this performance deserved to win. Especially in a year with riveting performances from Gabourey Sidibe in Precious, Carey Mulligan in An Education, or even Meryl Streep in Julie & Julia. It can be argued that Bullock should have won the Oscar for something like Gravity (2013) or even Bird Box (2018) over this woefully overrated performance and film. Again, it's not that she is bad in the role, it's just not that great, and considering the other nominees in the category, it's downright unforgivable.
Who Should Have Won: Gabourey Sidibe in Precious
Judy Holliday in Born Yesterday (1950)
But when it comes to the single worst Best Actress Oscar win in Academy history, that distinction belongs to Judy Holliday for Born Yesterday (1950). Holliday's performance in this film is mildly comical and carefree, but also extremely grating and annoying beyond belief. Watching the film is impossible without constantly running a loop through your brain of– she won the Best Actress Oscar… for this. Much like The Blind Side, a large portion of this can be attributed to the film being so bad and mediocre, but even good performances can win this category in mediocre films (Renee Zellweger in Judy, Meryl Streep in The Iron Lady). But this is one case where both the performance and the film itself is outright bad. Holliday's performance is a shining example of reductive cultural pandering to what powerful men think that other powerful men should see in a woman. Her character is inexcusably dim-witted and then helped out with formulaic cliches by the film's end. But what is worst of all is that she won the award over Bette Davis in All About Eve and Gloria Swanson in Sunset Blvd. Arguably two of the best performances during the Golden Age of Hollywood. Now, with the passage of 72 years, the history speaks for itself; everybody remembers those two performances, yet hardly anyone recalls Judy Holliday in Born Yesterday.
Who Should Have Won: Bette Davis in All About Eve
Nicole Kidman in The Hours (2002)
In what is a recurring theme of this list, just because an Oscar win is rated as the worst doesn't automatically translate to a bad performance. Nicole Kidman's Virginia Woolf in The Hours features bad prosthetics, but her performance is decent for what is there. For starters, Kidman only appears in about 24 minutes of the film's two-hour running time. It's a supporting role–but that's a whole other Oscar story. The film is overly pretentious, and much of this is felt in Kidman's story arc, but her placement here has more to do with the category itself. Diane Lane gave a wrenching, bold, and engaging performance that year in Unfaithful, and hot it not been for some arbitrary need to reward a recently Tom Cruise-divorced Kidman, she may have rightfully won.
Who Should Have Won: Diane Lane in Unfaithful