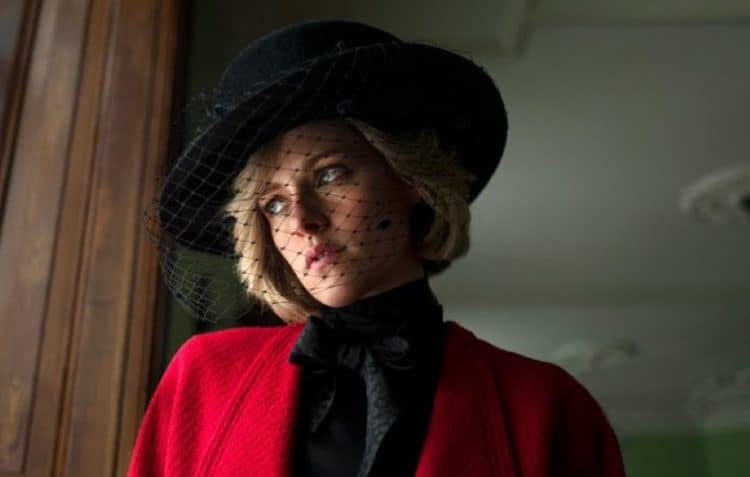 It's Oscars season again, and this year's contenders for the various prestigious categories are a mix of veteran performers and award newbies. The 94th Academy Awards, which will be held in Dolby Theatre at the Hollywood & Highland Center, will be honoring last year's most impactful works of cinema, as well as the thespians who brought them to life. For this year's Best Actress category, everyone nominated for the grand prize consists of well-known names in Tinseltown. One is an actress who's had plenty of Academy award noms and a big win exactly 20 years ago, and another is a performer who gained notoriety for her early and most well-known role. Here are the actresses nominated for this year's Academy Award for Best Actress.
Jessica Chastain for The Eyes of Tammy Faye
Jessica Chastain is nominated for her lead role in the movie The Eyes of Tammy Faye. This is the third Academy Awards nomination for the actress, who previously received Oscar nominations for Best Supporting Actress in The Help and Best Actress in Zero Dark Thirty. Chastain is gunning for the Academy's most prestigious category this year, showcasing her masterful performance in The Eyes of Tammy Faye. The movie depicts the story of the rise and fall of the televangelist couple Jim and Tammy Faye Bakker, with Andrew Garfield playing the former. (Interestingly, Garfield is nominated in the Best Actor category but for a different movie). Is the third nomination the charm for Jessica Chastain? Her unbelievable transformation into the evangelist might just assure her a win in this year's Academy Awards. While the movie only received generally positive reviews, almost all critics showered praise on Chastain for her uncanny portrayal of Tammy Faye. Kevin Malner of The Times wrote: "A riveting, unleashed and award-worthy performance from Jessica Chastain, playing a central character full of tensions and contradictions, is reason enough to see this film."
Olivia Colman for The Lost Daughter
Olivia Colman is no stranger to awards, and her latest nomination as Best Actress in this year's Academy Awards shouldn't have come as a shock to anyone who closely follows the Oscars. The English actress is nominated for her leading role in the movie The Lost Daughter. This is her third Oscars nomination and potentially her second win, having won Best Actress in 2019's The Favourite. She was nominated as Best Supporting Actress in The Father, opposite Anthony Hopkins (who did win Best Actor), but lost to Minari's Youn Yuh-Jung. This year might just mark her second Oscar win, elevating her status as one of the very few performers in Hollywood to have won more than one Academy Award. Universally acclaimed by critics, The Lost Daughter received rave reviews, especially for the performances of Colman and Hopkins. Sydney Morning Herald wrote of Colman's performance: "With a great central performance from Olivia Colman, it has depth, intelligence and a powerful seriousness of purpose. It's also unfailingly grim, which raises questions about how we respond, as an audience."
Penelope Cruz for Parallel Mothers
Another Oscars veteran, Penelope Cruz receives her fourth Academy Awards nomination for her role in the Spanish film Parallel Mothers. The movie, titled Madres Paralelas, is directed by Pedro Almodovar. Penelope Cruz was previously nominated for Best Actress in Volver and Best Supporting Actress in Vicky Cristina Barcelona and Nine. She won the award for Vicky Cristina Barcelona. A review of Parallel Mothers for That Shelf wrote: "Parallel Mothers is further proof that they're among the best actor-director film combos of this or any generation. This devastating melodrama sees both artists at the top of their game."
Nicole Kidman for Being the Ricardos
Nicole Kidman sees her fifth Oscars nomination this year for another biopic, Being the Ricardos. The superstar is nominated for her role playing legendary sitcom actress Lucille Ball. Kidman has seen three Academy Awards Best Actress nominations for Moulin Rouge!, The Hours, and Rabbit Hole, as well as one Best Supporting Actress for Lion. She won the Best Actress trophy exactly 20 years ago in The Hours, another biopic, wherein she played the writer Virginia Woolf. While Being the Ricardos did not receive as widespread an acclaim as the other movies listed here, Kidman's performance has been widely praised. Kidman commented on her nomination, according to Hollywood Reporter, saying: "It feels more intense, more appreciated," Kidman says. "I think because of what it entailed and playing both roles and trying to play Lucy Ricardo and Lucille Ball, and just the magnitude of it. It felt like a massive undertaking, but it's also just joy as well. I think everyone goes, 'Oh, well, you just sort of pick and choose.' No, it's very much about a director choosing you to play a role. … I am so fortunate to have this role."
Kristen Stewart for Spencer
Kristen Stewart is the fan-favorite to win this year's Academy Awards for Best Actress. Nominated for her role as the late Princess Diana in a fictionalized biography of the People's Princess in Spencer, Stewart sees her very first Oscars nomination. Stewart has been widely praised for how she brought Princess Diana's humanness on-screen, and both critics and audiences have been hoping that she would snag this year's Best Actress trophy. In an interview with Entertainment Tonight, she expressed how unbelievable it's been for her to receive an Academy Awards nomination. "I am speechless and humbled this morning. I am bowled over by this. I never thought in a thousand years I'd be in the company of these four incredible women," Stewart said. "I would pay to make movies. I would make them if it was illegal. This is dream state, to share on this level." "I never thought in a thousand years I'd be in the company of these four incredible women," she added, referring to her veteran co-nominees. It's hard to believe that barely a decade ago, Stewart was starring in one of the most derided movie series in Hollywood during the time, and fast forward today, she may very well be on her way towards her first Oscar win. What a journey for Kristen Stewart!Penelope Cruz
Tell us what's wrong with this post? How could we improve it? :)
Let us improve this post!