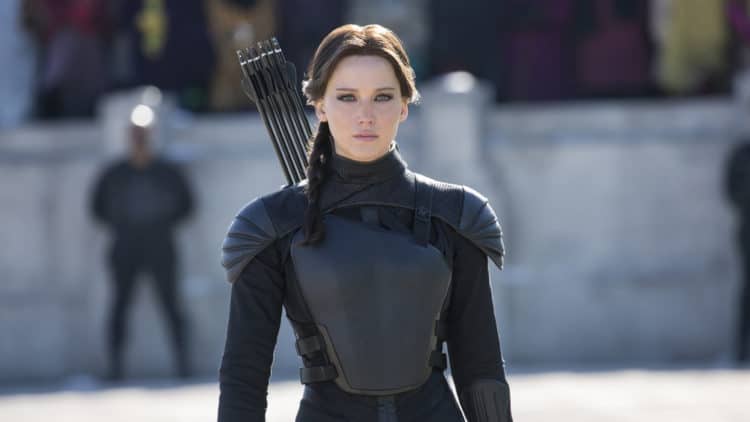 Ever since her star-making turn in Winter's Bone, Jennifer Lawrence has been given numerous chances to showcase her prowess as an actress and the veteran has yet to disappoint with every role she's taken. This list will highlight the five best characters that the actress has played throughout her remarkable career. Let's not waste any more time and get started with the first character.
Mother
mother! is easily one of the most interesting roles that Jennifer Lawrence has done. The actress has played a diverse mix of roles throughout her career thus far, but none of them really match the incredible layers of Darren Aronofsky's feature. Jennifer Lawrence is playing a wife whose world drastically changes when her husband invites two strangers into their home. At this point, we understand that Mother and Him have somewhat of a strained relationship. However, as the feature moves along, we start to understand the complexity of the world and the role that Mother plays. She's a loving, nurturing force who's still trying to piece together the drastic changes that invaded her landscape. mother! has so much to say without saying it, thus it's up to Lawrence to visually express the message that Darren Aronofsky is trying to convey. It's a role that truly challenges the actress who was clearly up to the demanding task.
Ree Dolly
The star-making role solidified Jennifer Lawrence as a leading lady. Winter's Bone is bleak, dark, and often depressing, but it touches upon something very realistic. Ree is pretty much the paternal figure of her two young siblings, despite only being 17. Their mother is dealing with addiction and depression while their father is mostly an absentee. Once Ree is informed that their deadbeat father put the only house they've known up for bond, she goes on a journey that forces her to confront ugly truths. It's these moments that make her character shine, being hit in the face of the reality that affects Ree. Her determination to seek the truth and save her family home is why she's such an easy central figure to root for. Lawrence is tasked with giving a commanding performance that demands her to be strong, but vulnerable, two complex layers that aren't easy to pull off. Yet, the actress pulls it off with ease and it helps that the script is able to make the strength of Jennifer Lawrence's talents.
Rosalyn Rosenfeld
Lawrence is usually known for playing strong characters; however, that's not a trait that defines Rosalyn Rosenfeld. She cunning and manipulative, and according to Irving, she's better than any con artist he's ever met. American Hustle doesn't exactly spotlight Rosalyn throughout the feature and most of her scenes are played for laughs; however, the wife of Irving Rosenfeld is quite the depressing figure. The biggest challenge with Rosalyn is that she struggles with loneliness; That's why she deals with a cheating husband and continuously manipulates Irving by using her son Danny against him. Rosalyn is the definition of a trophy wife, but she's also the benchmark of the phase "not everything is what it seems". Ultimately, she's a damaged soul that wants love. Even though that love between Rosalyn and Irving is gone, her fear of exposing herself to new people has her feeling trapped with the only person who gives her any sort of attention.
Katniss Everdeen
Winter's Bone may have been the role that highlighted Lawrence as a leading lady, but The Hunger Games brought her fame to crazy heights. Part of that is the fact that Katniss Everdeen is such an easy protagonist to route for. She doesn't exactly have the complex layers of Ree, Mother, or Rosalyn, but she's a strong warrior who isn't afraid to be vulnerable throughout her journey. Marked by the death of her father, her willingness to sacrifice herself in place of her sister showcases classic heroism in cinema. While the love triangle melodrama was completely unnecessary, it actually edged out the human side of Katniss's character. Add in the trauma of having to kill another human being at such a young age, The Hunger Games nicely explored the effects of its world and characters like Katniss greatly benefited from the topical themes addressed in the series.
Tiffany Maxwell
Jennifer Lawrence in no stranger to playing emotionally damaged characters. Tiffany Maxwell is dealing with grief and depression following her tragic loss of her husband. She's quirky and a bit crazy, but Tiffany is still trying to heal from such a big loss that impacted her life. Silver Linings Playbook is an odd romantic comedy about two people with psychological issues coming together. A lot of Tiffany's quirks are played for laughs as the feature doesn't truly dig deep into Tiffany's mental state, but we're given enough to understand the type of person she is. She's by no means perfect, and the film never sidesteps her issues with a false message, but Tiffany is a fun presence that manages to weave a sensitive delicate balance.