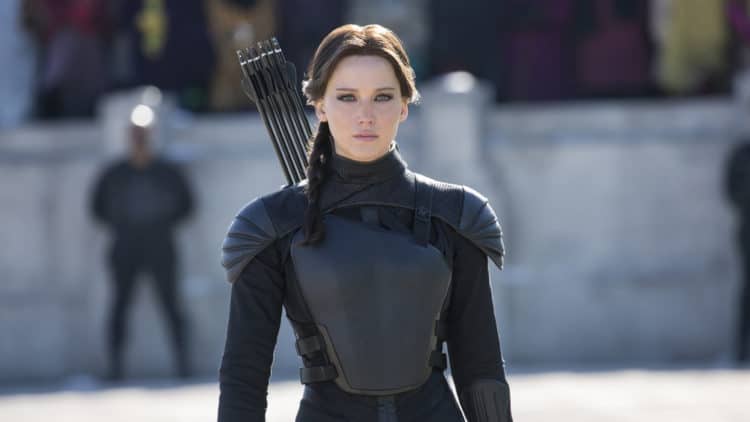 Between the years 2016 and 2015, Jennifer Lawrence was the highest-paid actress in the world. At the time, Forbes estimated her earnings at $46 million, thanks to films she'd made appearances in that grossed numbers in the billions. This was not surprising at all, since, by the time she was commanding top cheques in Hollywood, Lawrence was already an Academy-Award winner, and part of one of the world's most successful book-to-film adaptations. Tracking back her childhood years, these achievements would have been considered impossible, given her identity as a misfit amongst her peers. Here's how she managed to create a life beyond anyone's wildest dreams:
Finding Her Passion
As a child, Lawrence said, she suffered from social anxiety. Born to a summer camp manager and a construction company owner, Lawrence tried several activities, including horseback riding, cheerleading, softball, field hockey, and basketball. Despite not fitting into most social situations, Lawrence found that she always came alive when she was performing on stage. Speaking to 60 Minutes, she said, " I struggled through school. I never felt very smart. And, when I'm reading the script, and I feel like I know exactly what it would look like if somebody felt that way. That was a whole part of my brain that I didn't even know existed. Something that I could be confident in."
Choosing Acting Over Modeling
When Lawrence was 14 years old, a talent scout happened to spot her when she was on vacation with her family. Lawrence got to audition for talent agents, and hers was the best reading they'd heard from someone her age. While her parents wanted her to try out modeling, Lawrence was hell-bent on pursuing acting, and she did exactly that. At fourteen, she dropped out of school to try a hand in acting. Asked whether she had any regrets, Lawrence said, " No. I really don't. I wanted to forge my own path. I found what I wanted to do, and I didn't want anything getting in the way of it. Even friends, for many years, were not as important to me as my career."
Early Beginnings And Roles
Lawrence's early days in New York were not her best. Asked what her 'apartment' was like, Lawrence said, " Rat-infested. There was no kitchen, it was a closet with a hot plate and one of those mini-fridges. One of the walls was made out of cardboard. I mean the wall in the apartment to separate the bedroom." After appearing in a television pilot that never saw the light of day, Lawrence managed to get guest roles in a couple of shows, including Monk, Medium, and Cold Case. In 2007, she bagged the role of Lauren Pearson on The Bill Engvall Show, a part she portrayed until 2009. In 2008, Lawrence landed three film roles, making appearances in Garden Party, The Poker House, and The Burning Plain. Two years later, she got the role that changed her life.
Breakout Film: 'Winter's Bone'
In 2010, Lawrence played Ree Dolly, an impoverished teenager in Ozark Mountains who is tasked with mothering her family, all while trying to find her missing father. Film critic Roger Ebert wrote of Lawrence's performance: " Lawrence embodies a fierce, still center that is the source of her heroism. She makes no boasts, issues no threats, depends on a dogged faith that people will do the right thing — even when no one we meet seems to deserve that faith. "Don't ask for what ought to be offered," she tells her little brother, although the lives of her parents seem to be an exercise in asking and not offering. Did she raise herself?" For her role in Winter's Bone, Lawrence earned her first Golden Globe Award nomination. Not only that, but Lawrence's performance also garnered her the very first Academy Award nomination of her career, which made her the second-youngest Best Actress nominee at the time.
Becoming A Worldwide Star
Following Winter's Bone, Lawrence made appearances in more films, including Like Crazy, The Beaver, and X-Men: First Class. In 2012, Lawrence would land yet another groundbreaking role, that of Katniss Everdeen in The Hunger Games. Adapted from Suzanne Collins' trilogy that bears the same name, playing Everdeen proved to be one of Lawrence's best performances, with The Hollywood Reporter referring to her as an 'ideal screen actress'. Through The Hunger Games, Lawrence gained recognition worldwide. Speaking to Vogue in 2013, Lawrence said of the fame she gained from The Hunger Games, " My life is different, and sometimes it's scary, sometimes it's sad to see things go because I still feel normal inside, so it's kind of sad to some of the things change that I wasn't ready to change. But I love acting, and I wouldn't be able to do anything else."
Winning An Academy Award
Following her appearance in The Hunger Games, Lawrence's next role in a film, that of Tiffany Maxwell in Silver Linings Playbook, would become the icing on the cake. Also based on a novel, the role gained Lawrence her first Academy Award. With such a prestigious award under her belt, one would assume that Lawrence's paycheck was as close to her male counterparts. The actress, whoever, discovered that she wasn't close, and for her portrayal of Rosalyn Rosenfield in American Hustle, she earned much less than her male co-stars. In a thoughtful piece, Lawrence addressed the gender pay gap in Hollywood, revealing that she felt hustled by top executives.
The Gender Pay Gap
By 2016, Lawrence had become the world's highest-paid actress for the second time in a row. Next to Lawrence was Melissa McCarthy, who had pocketed $33 million, and was a little over $13 million shy of making the same figure as Lawrence. Lawrence's earnings came from a share of The Hunger Games profits, and an upfront fee paid for her then-upcoming role as Aurora Lane in Passengers. That same year, Dwayne 'The Rock' Johnson became the world's highest-paid actor, raking in an estimated $64 million. That was a whole $18 million pay-gap between the top earners gender-wise. The pay gap between male and female actresses is still wide, and it will take nothing short of a miracle to bridge it. As of 2020, Johnson remains the highest-paid actor, raking in $87 Million, thanks to Red Notice, while Sofia Vergara, the highest-paid actress in 2020, earned an estimated $43 million.