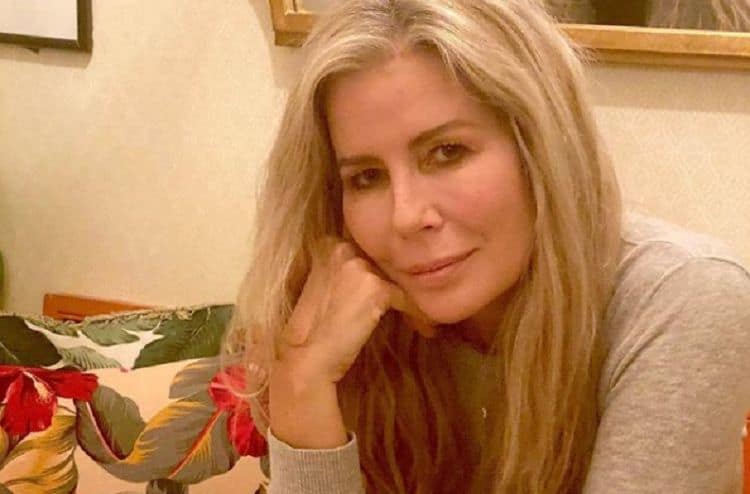 The Real Housewives of New York has seen quite a few cast members come and go since the show debuted in 2008. Almost none of those cast members are as unforgettable as Aviva Drescher. Aviva was a main cast member on the show during seasons five and six. Although her time on the show was short lived she left a very long lasting impression. She famously went out with a bang when she slammed her prosthetic leg on the table during the season six finale. The moment is quite possibly one of the most talked about incidents in the show's history and it's earned Aviva a permanent place in reality TV history. Keep reading for 10 things you didn't know about Aviva Drescher.
1. She Would Do RHONY Again
It's been more than six years since Aviva's departure from the show, but according to an interview she did with Page Six, she would be willing to return. She told the publication, "If they needed somebody and I worked in the mix, I would go back." Whether or not Bravo would ever ask her to come back is a different story, but fans would probably love to see her return.
2. She's A New York Native
There are quite a few things that made Aviva unique in the world of RHONY, and one of them is the fact that she was born and raised in New York City. She was the first cast member on the show to actually be a New York native which is a fact that will be surprising to many.
3. She Is Well Educated
Aviva certainly isn't your typical housewife. While it's true that she devotes most of her time to her family, she also has the skills and knowledge to succeed in the professional world. Education has always been very important to her and she earned a bachelor's degree from Vassar College. She then went on to earn a master's degree in French from New York University and a law degree from Cardozo School of Law.
4. She Loves Giving Back To The Community
Even before being cast on RHONY, Aviva has always been the type of person who believes in using her platform to help others. She is heavily involved in philanthropy. She is especially passionate about causes relating to people who have had limbs amputated and cancer research.
5. She Loves The Beach
Aviva is a very busy women, but when she does get some free time she likes to spend as much of it as she can at the beach. Whether laying out in the sun or swimming in the ocean with her family, Aviva truly loves being by the water. Unfortunately for her, New York only has a small window of beach weather.
6. She Is Related To Fran Drescher
If you saw Aviva's last name and wondered if she is related to well-known actress Fran Drescher, the answer is yes. Fran and Aviva are related by marriage; Aviva's husband and Fran are cousins. According to Bravo, "Fran actually joined them on their second date! The three of them went to see a Broadway play together and Fran and Aviva hit it off right away. Later on, Fran was instrumental in getting Aviva to decide on joining RHONY. She told Aviva that she could be a positive role model for other amputees."
7. She Was On Marriage Boot Camp
Being on RHONY isn't the only reality TV experience Aviva has. After leaving the show, she and her husband were cast members on the WE TV series, Marriage Boot Camp: Reality Stars. As the name suggests, the series works with reality TV stars who have it a rough patch in their marriage and are seeking help from professionals.
8. She Loves To Stay Active
There are probably a lot of people out there who think that Aviva is limited because she only has one leg, but that simply isn't true. Aviva loves to stay active and she is passionate about health and fitness. Thanks to her prosthetic leg, she is able to participate in a variety of physical activities.
9. She's A Brand Ambassador
Being a cast member on RHONY did wonders for Aviva's social media presence. She has nearly 100,000 followers on Instagram which has made her an attractive partner for brands looking to advertise their products. She has worked with several companies over the years including Juice Plus and Smile Sciences.
10. She Doesn't Care What People Think Of Her
Any time a person decides to put themselves out there by being on a reality show, there will always be people who have something to say about it. Aviva had to deal with a lot of scrutiny while on RHONY, but she's never let it bother her. She told Extra TV that she knows what kind of person she really is and that's all that matters.