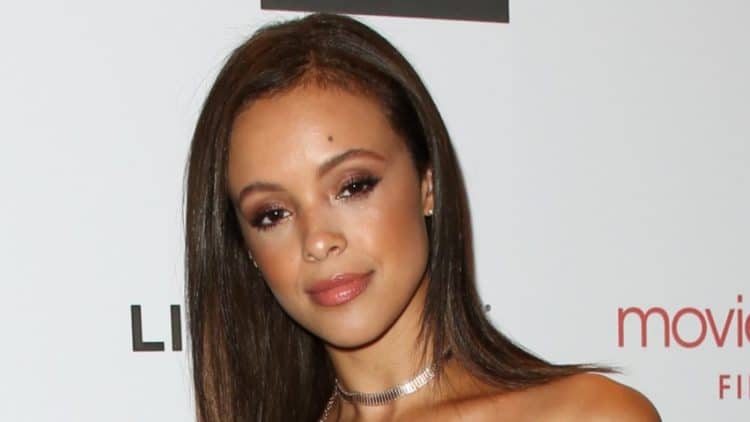 Aubrey Cleland is relatively new to the acting world, but she's already gotten some very impressive opportunities. She's appeared in TV shows like CSI: Cyber and Criminal Minds. Recently, she got the chance to work alongside legends Omar Epps and Nia Long in the new Netflix movie, Fatal Affair. No matter who she's on screen with, Aubrey has proven that she can always hold her own. While Aubrey hasn't landed a starring role yet, she will be starring in the upcoming comedy film, Sid Is Dead.
Aubrey's time as a star is definitely coming, and her fans are enjoying the ride. Keep reading for 10 things you didn't know about Aubrey Cleland.
1. She Was On American Idol
Acting is what has gotten Aubrey the most attention in recent years, but she is also a talented singer. She appeared on season 12 of American Idol where she made it to the top 20 before being eliminated. She had also auditioned for season 9 but her performances weren't televised.
2. She's Biracial
Aubrey was born and raised in Oregon and comes from a diverse background. Her mother is African American and her father is white. She also has one brother. Family has always been important to Aubrey and she continues to have a close relationship with her loved ones.
3. She Loves To Ride Horses
Being an entertainer has always been Aubrey's dream, but that doesn't mean she doesn't have other interests as well. After all, everybody needs a break from time to time. She grew up riding horses and still likes to ride here and there when she gets the chance.
4. She Loves The Beach
Growing up in Portland means that Aubrey didn't get to spend a lot of time hanging out at the beach. Luckily, however, that all changed a few years ago. She currently lives in Los Angeles which is well-known for its beautiful beaches. When she has time off from work you can usually catch her in the water or relaxing in the same.
5. Her Mom Is A Singer
Singing is something that runs in Aubrey's family. Her mother is also a singer. She was part of the Oregon Symphony Pop Series for many years. Aubrey grew up watching her mother practice and perform. In fact, Aubrey's mother was her earlier inspiration. After seeing her mother perform, Aubrey knew she wanted to do the same thing.
6. She's A Kelly Clarkson Fan
Like lots of other aspiring singers, Aubrey grew up watching American Idol. She was just a kid when Kelly Clarkson competed and won during the show's first season. Aubrey was a fan of Kelly's from that moment on and she admired the way Kelly was able to continue to have success even after the show was over.
7. She Has A YouTube Channel
Acting appears to be Aubrey's main focus at the moment. It doesn't look like she's pursuing singing seriously at the moment. But there was a point of time where much of Aubrey's life revolved around singing. In 2012 she created a YouTube channel where she uploaded videos of herself singing cover songs. Her channel only has 1,4700 subscribers, but her videos have gotten more than 136,000 total views.
8. She Made Her Acting Debut In 2014
When I said Aubrey was new to the acting game, I wasn't kidding. She had her on screen debut in the TV series Sam & Cat. She continued to land roles on a consistent basis after that. Aubrey hasn't shared whether or not she is interested in getting back into making music. For now though, seems to be going very well in her acting career. She gotten a solid amount of fans thought the years including thee nearly 26,000
9. Her Mom Was Miss Oregon
Aubrey is a beautiful young woman, and as the saying goes 'she get it from her mama.' On top of being a singer, Aubrey's mother Renee, was a pageant girl in her younger days. In 1983, she became the first African American Miss Oregon. Despite her mom's success, it doesn't look like Aubrey ever competed in any pageants. Either way, it looks like singing isn' t the nearly 26,000 people who follow her on Instagram.
10. She Went To College In California
Aubrey couldn't wait to get away from her home town. After she finished high school, she enrolled in college at Chapman University in Orange. While there, she majored in communications. It unclear whether or not she completed her degree program, but it does look like she chose to leave school to pursue her career in singing and acting. While dropping out of school to become an entertainer is always a huge risk, it has worked out nicely for Aubrey.