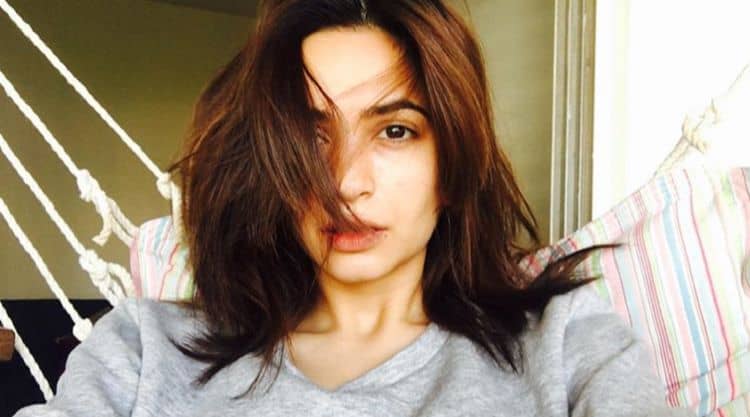 Indian film actress Kriti Kharbanda recently made the news when speculation suggested her tantrums on the set of the upcoming feature film, Chehre, had led to her early withdrawal from the project. The production house behind the movie, Anand Pandit Motion Pictures, was quick to dismiss the rumors, issuing a statement that the two parties had "mutually agreed to part ways on a cordial and professional note". Regardless of the truth, it's doubtful the departure will do the actress too much harm in the long run (or even in the short term, with the filming of several 2020 releases already in full swing). Find out more about the actress with these ten quick facts.
1. She was a child star
Kharbanda was born in Delhi in 1990 before moving with her family to Bengaluru in the early 1990s. She developed her love for performing at a young age and featured in numerous advertisements and modeling campaigns as a child. She continued modeling and acting in TV commercials throughout high school and college, with some of her most well-known shoots including those for the likes of Bhima Jewelers, Spar, and Fair and Lovely.
2. Her commercial for Spar was her big break
Kharbanda can thank a commercial she shot for Spar for her career. When Director Raj Pippala happened to see her face plastered across a billboard, he immediately saw star potential. "He contacted me through a mediator from Bangalore. I was selected from the 150 beautiful girls who attended the audition," recalls the actress. The successful audition subsequently led to her 2009 debut in the Telugu film, Boni.
3. It took her five months to admit she's dating Pulkiy Samrat
Rumors have been circulating that Kharbanda and fellow actor Pulkiy Samrat are dating for a while, but it took several months before either admitted to the relationship in public. Spilling the beans to ET, Kharbanda explained the reason it took so long to come clean. "In all honesty, I wanted my parents to know first that I'm dating someone and when you start seeing someone, I think there's a time for everything when you're comfortable talking about it," she shared. "Sometimes it can take five years; sometimes it can take five months. In our case, it was five months, but I'm in a very happy place and I have no qualms admitting that I am dating Pulkit Samrat."
4. She's got beef with Hina Khan
When actress Hina Khan made the rather rude remark on Bigg Boss that South Indian filmmakers seemed to cast only chubby (or even downright fat) actresses in their films, it's fair to say she inspired a lot of heat… not least from Kharbanda, who, as expected, took rather unkindly to being described by Khan as "bulging". "I had great respect for Hina Khan before that," she said. "She is a very big name on television. That is not how you talk about people. You can look at me, I have been an actress down south (and I am not bulgy)." "I am very angry. That's not how you talk about an industry," she added.
5. She would love to be a jewelry designer
Before pursuing a career in acting, Kharbanda was intent on becoming a jewelry designer, and even holds a diploma in the craft. Despite her success as an actress, it seems she still harbors some of her old ambitions, as she shared with the New Indian Express, "I want to become a jeweler designer in the future. That's because I would love to let out my creative energy. Acting also needs a creative mind. But I might just take up jewelry designing when I decide to stop acting in films," she shared.
6. She thinks age is just a number
After turning the grand old age of 27 in 2017, Kharbanda revealed she has no concerns about getting older. "I honestly think age is just a number. As long as you have the passion and stamina, you keep going. If you allow someone else to determine how good or bad you are and whether you're worth it or not according to your age, then it's your fault," she told Mid Day.
7. She likes being blunt
Some people like a person who gets straight to the point, others find it a turn off. Kharbanda falls into the former camp, as she revealed to Times of India. "The best quality about me is that I am a straightforward person. While many consider this a negative quality, this is what I like most about me. As for my physical attributes, I'd say my eyes and smile."
8. She's starred in over 25 films in less than 10 years
No one looking at Kharbanda's prodigious output over the past decade could accuse the actress of being work-shy. Since she made her film debut in 2009, Kharbanda has stared in over 25 feature films, with some of her most notable works including Shaadi Mein Zaroor Aana (2017), Googly (2013), Super Ranga (2014), Bruce Lee – The Fighter (2015), Veerey Ki Wedding, and Yamla Pagla Deewana: Phir Se (both 2018).
9. She's an award winner
Ever since she debuted in 2009, Kharbanda has been pulling in critical acclaim and award nominations left, right, and center. So far, she may only have won a SIIMA Award for Best Actress (Critics), but with nominations such as a SIIMA Award for Best Actress–Kannada, a Filmfare Award for Best Actress — Kannada, a Filmfare Award for Best Supporting Actress -Telugu and a SIIMA Award for Best Supporting Actress -Telugu already under her belt, few would question her place in Bollywood royalty.
10. She's a millionaire
Although reports of Kharbanda's exact wealth vary, the general consensus is that she's one very rich woman indeed. According to Top Planet Info, the actress is currently enjoying the high life in a luxury apartment in Bengaluru, Karnataka, India, and has a very robust net worth of around $1.5 million to her name.