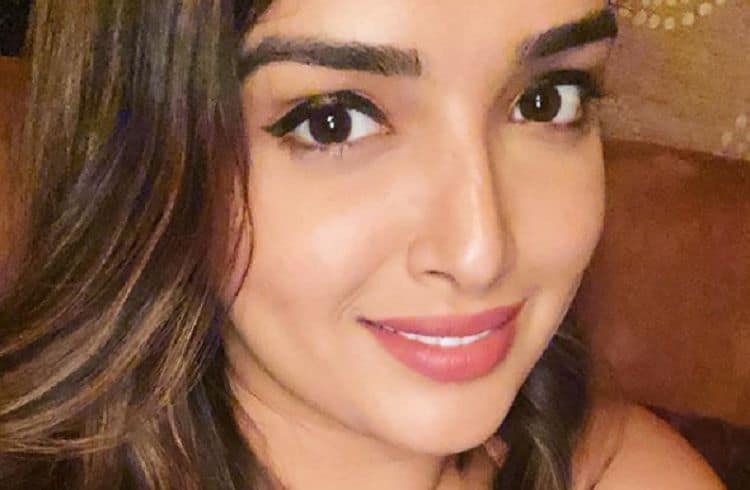 If you're a fan of Bollywood films then you are probably familiar with the actress Amrapali Dubey. She has risen to celebrity status for her appearances in Bhojpuri films. She is best known for her role as Suman in "Rehna Hai Teri Palkon Ki Chhaon Mein," and in other Indian films. For those of you who are not as familiar with the talented actress, here are 10 things that you probably didn't know about her.
1. Her Birthday
Amrapali Dubey was born on January 11, 1987, in Gorakhpur, Uttar Pradesh, India. This makes her 33 years old. Although this is where she was born, she wasn't raised in this town. She moved with her grandfather to Mumbai. This is where she grew up and completed her education. She attended Bhavan's College in Mumbai.
2. She is an internationally acclaimed actress
Amrapali Dubey is an award-winning Bhojpuri film actress. She won the Best Supporting Actress award in 2015, then went on to be named as YouTube Queen in 2018. She also won a Best Actress Award by critics in 2018. She has received a lot of recognition for her performances in both television and film.
3. Acting wasn't her first choice of professions
When Amrapali was deciding what she wanted to do with her life, she had the desire to become a medical doctor. This is a profession that requires a great deal of study in anatomy, physiology, and it is heavy in the sciences. She was disappointed to discover that she was not good at academics. This was an obstacle that prevented her from pursuing a career in medicine so instead, she decided to become a professional actress.
4. Dubey is also a singer
Singing has always been something that Amrapali enjoyed doing. She sang devotionals with Dinesh Yal Ladav (Nirahua). After she established a successful career as an actress, she was well-known and had a large following of fans. This helped her to become accepted as a professional singer which added yet another dimension to her career as an entertainer.
5. Dubey was an instant success
Amrapali first launched her career as a professional actress in 2009, she was cast in the role of Suman, a lovely orphan girl. The television series was titled "Rehna Hai Teri Palkon Ki Chhaon Mein." She took the lead role in the series and this is where she gained the exposure that was needed to open the door to receive more offers as an actress.
6. There was a gap after playing Suman
When we were examining Amrapali's acting portfolio we couldn't help but notice that there was a period of time of about four years when she wasn't working as an actress. She had played the part of Suman from 2009 through 2010, but there was nothing more from her until she appeared in the film "Nirahua Hindustani" in 2014. It is important to note that this is the only gap in her acting gigs since she first began her career, which is fairly remarkable for anyone in the business. Since 2014 she has been fully booked with acting jobs.
7. She has 12 acting credits
So far, Amrapali Dubey has appeared in a total of twelve films and television series' in the nearly ten years that she has been a pro. This shows that she is a popular actress and that it's not difficult for her to secure acting jobs. Dubey shared that she will not accept just any role and she is picky about the parts that she agrees to play. After "Nirahua Hindustani," she appeared in Patna Se Pakistan" in 2015, and "RaJa Babu" the same year, followed by "Bam Bam Bol Raha Hai Kashi, and "Beta" in 2016. The next year she appeared in "Kaashi Amarnath."
8. Dubey has been busy filming
After "Kaashi Amarnath," Amrapali appeared in the part of Naina in the television series "Hero Varrdiwala" in 2018. She also appeared in the video short "Love Dahej," and as Anjali in the film "Sher Singh" in 2019. Her most recent acting gig is "Veer Yodha-Mahabali" in 2020.
9. You can listen to Amrapali Dubey on Spotify
If you are a fan of Amrapali Dubey's music then you can find a lot of her songs on Spotify. We checked them out to see what all the hype was about and it's true that she has a magical voice. When you've seen her performances as an actress, it makes the music even more intriguing. We found five of her most popular tracks along with three albums, two selections from her singles and EPs and a special Birthday Compilation. This is an amazing resource for fans to check out, especially if you have yet to hear her.
10. Amrapali Dubey is a rising star
Although she's in her early thirties, Amrapali Dubey is still in her prime. We've seen her evolve and change in her talents and skills. She has also made changes in her body weight which has changed her appearance, although she is beloved whether she has a few extra pounds or looks trim and svelte. She is one of the most beloved actresses in India and she has gained a reputation for being "hot" by many of her fans. As of January of 2020, she is still in the process of filming new works so you can expect to see more of her in the months and years to come. Amrapali Dubey is a rising star that has not yet reached the apex of her abilities. It is our expectation that in time she will achieve the status of superstar, but some fans already hold her in this regard. Dubey is one to keep your eye on as her career as an actress and a singer continues to evolve.