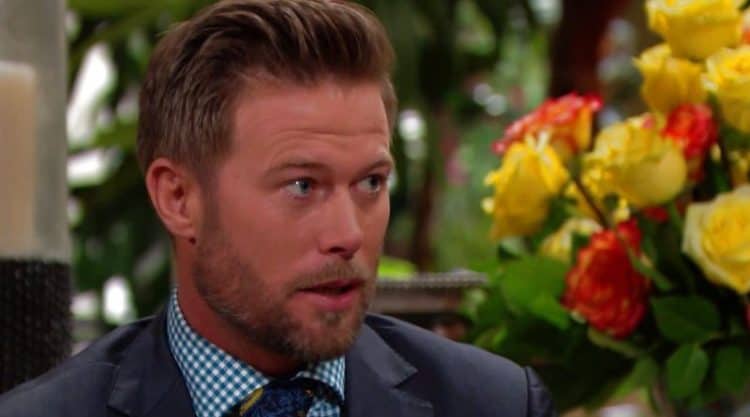 Jacob Young has been acting on-screen for more than 20 years, and during that time he became a fixture on daytime TV. Best-known for his role in several popular soap operas such as The Bold and the Beautiful and Days of Our Lives. However, at this stage in his career, he's ready to show the world that soap operas aren't the only thing he can do. In 2021, he appeared in an episode of The Walking Dead, and he has even more projects in the works including three films. If there's anyone out there who has doubted Jacob's talent, those doubts are about to officially be laid to rest. Keep reading for 10 things you didn't know about Jacob Young.
1. He Is A Washington Native
Jacob was born and raised in the Renton, WA area. It's unclear exactly what drew Jacob to acting or when he got involved, but one thing we do know is that he started his acting journey while still living in Washington. It's unclear where he lives today, although at one point he was living in Utah.
2. He Is The Host Of A Podcast
Jacob is the host of a podcast called Real Conversations with Jacob Young. According to its description, during the show Jacob " talks real life, current events, pop culture and tackles serious issues like mental health, relationships and more with celebrity guests, friends and experts." The podcast is available on all major streaming platforms.
3. He Won An Emmy
Every actor dreams of the day when they get to walk across the stage and accept a major award. Jacob can now say that he's gotten that opportunity. In 2002, he won a Daytime Emmy Award for Outstanding Younger Actor in a Drama Series for his role in General Hospital. Hopefully, there will be even more awards in Jacob's future.
4. He Participated In Blackout Tuesday
Jacob has never been the type of actor who likes to share his opinion on political and/or human rights issues, but he made it a point to be clear about where he stands. In June 2020, Jacob showed his supposed for the Black Lives Matter Movement and the fight to end racism by participating in a virtual protest on Instagram called Blackout Tuesday.
5. He Is A Musician
As a true creative, Jacob refuses to let the industry trick him into thinking he can only focus on one thing. In addition to his accomplishments as an actor, Jacob is also a very talented musician who sings and plays the guitar. He released a self-titled CD in 2004. It's unclear if he has plans to release any more music.
6. He Has Been On Broadway
There are lots of people who look down on soap opera stars and don't consider them 'real' or serious actors. Jacob's career has continuously dispelled this stereotype. On top of having a successful on-screen career, Jacob has also brought his talents to Broadway. He was in the 2006 production of Beauty and the Beast in which he played Lumiere.
7. He Is A Husband And Father
Jacob's career may take up a lot of his time and attention, but underneath that, he is all about family. He and his wife, Christen, have been married since 2007 and they now have three beautiful children together. Being a dad is his greatest joy and Jacob looks forward to spending as much time with his family as he can.
8. He's A Brand Ambassador
The success Jacob has had throughout his career has given him the opportunity to build a large online following. This has allowed him to partner with companies to help market their products. Jacob is currently a brand ambassador for Pirates Booty and Core Foods. It appears that he likes to align himself with companies that focus on healthy products.
9. He Is A Former Athlete
Jacob's athletic figure isn't just for show. Growing up, sports played a big role in Jacob's life and he was a very talented high school wrestler and he was even ranked nationwide. Even though his days of competitive sports are over, Jacob still likes to stay as active as possible.
10. He Is A Producer
There's no denying the fact that acting has been the main focus of Jacob's career, but recently he has started to explore things from the other side. He will be making his debut as a producer with the upcoming short film, Prepare for Launch. We weren't able to find any information on whether Jacob plans to do more behind-the-scenes work in the future, but it won't be surprising if he does.
Tell us what's wrong with this post? How could we improve it? :)
Let us improve this post!