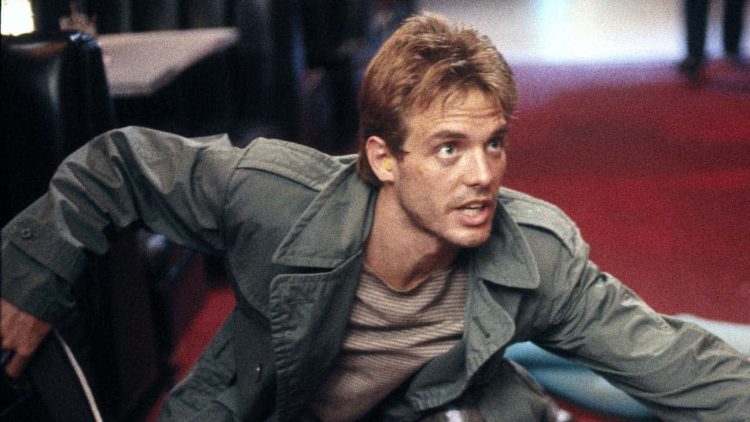 One has to think that the celebrities are getting kind of bored….yeah that feels like the same speech over and over, just with a different cast now and again as Michael Biehn has now stepped in to offer his own PSA in order to get through to people just why it's important to stay home and isolated from other folks. Jeremy Dick of MovieWeb has a little more to say about this. The Aliens star has been in the news lately thanks to the report that he's going to be joining the cast of The Mandalorian, apparently as another bounty hunter, if the show does manage to return in October as it's already been stated. Seeing him cast alongside the likes of Gina Carano, Carl Weathers, a few others such as Giancarlo Esposito will be kind of nice since among the lot he's one of those with a lot of experience in science fiction stories and with being the hero or the villain depending on the story. One great thing about Biehn is that he can play a tough but likable good guy and a truly detestable bad guy as has been seen in The Abyss and in Tombstone when he played the highly-fictionalized part of Johnny Ringo. He's the kind of all-around actor that a lot of people like seeing since he brings a good deal of experience as well as credibility to a lot of projects that he stars in. Heck, he's even been in Law & Order: Criminal Intent alongside Fran Drescher at one time and he played a tough character at that point too. The guy is just amazing really and it's a wonder why he hasn't been given more appreciation throughout his career.
Resharing in higher quality: #TheTerminator star Michael Biehn reprises his role for a message for today's struggles pic.twitter.com/cP0EAp9Ujd

— Aaron Couch (@AaronCouch) April 4, 2020
This PSA is enough to make a person roll their eyes since we've seen a few of them at this point, but it's also an example of Biehn still being at his best when getting into character since the whole essence of Kyle Reese was that he was a badass soldier that was serious pretty much all the time and didn't have much in the way of a funny bone since his life wasn't that funny to begin with. After all, one has to remember that Reese grew up in the aftermath of the apocalypse that took out a humongous chunk of humanity and left the survivors straggling along, trying to outpace the machines and find a way to shut them down. In true tragic fashion though the newest Terminator movie kind of took Kyle Reese out of the picture at the same time it took John Connor out as well since without Connor to help Reese it's likely that Kyle was terminated and therefore had no more impact on the future or the past, so it's a humongous scramble to figure out just how the past wouldn't be changed in such a huge way since without Kyle there would be no John, and without John humanity obviously would have had to find another way. But hey, time travel works in such mysterious ways that it's simply easier to have a female protagonist take over and show us how it's done, right? Sarcasm aside, Terminator: Dark Fate was just as much of a mess as the franchise came to be after the second movie, which should have been the end of it really.
But Michael Biehn is thankfully more than just his character of Kyle Reese despite how iconic that character is, since he went on to have a career apart from the Terminator and showed us all that he's far more talented than just one role would indicate. His time as Hicks in Aliens was just as great and to be fair he was a much cooler character in that he wasn't so deadly serious all the time and yet could snap to attention when needed and get the job done right up until he was incapacitated by a splash of acid from an alien drone. The biggest difference between Kyle Reese and Hicks wasn't just the time periods they belonged to or the seriousness of their situation, it was how they handled themselves in that given situation since Hicks was a cool and collected individual whereas Kyle Reese was constantly on edge and kind of had to be given what he'd gone through in his life. The fact that Michael Biehn picked the character of Kyle Reese to deliver this PSA with was kind of interesting to think about, but it was also one of the best characters he could have selected from his repertoire.
A lot of folks can't wait to see if he's going to be more of a mentor/ally to Mando when The Mandalorian comes back or if he's going to be an enemy, but in case the hope is that he's just as badass as Mando since someone that's been through the ringer as a couple of different characters really needs a great character arc.