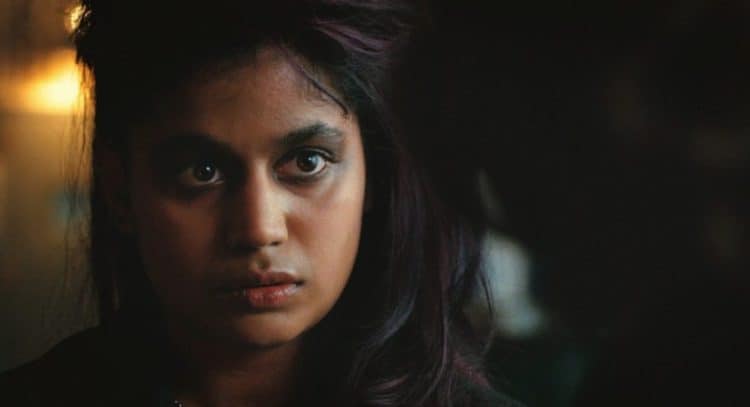 Linnea Berthelsen probably looks familiar because you've been watching Netflix and managed to catch Stranger Things. Other than that though she's been on a fair roll with her career and has managed to do pretty well so far. Plus she's not such a total newbie that she feels the need to compete with anyone since she's been doing this for a while and has managed to mature while on the set and off of it. Her acting might not not be the stuff of awards quite yet but it's nowhere near the bottom of the barrel either since she's managed to take on a role in one of the most anticipated shows on Netflix in the past several years. Whether she'll continue to climb with that role or be forced to rely on others from here on out is unknown as of yet but one thing is for certain, she's made her move and now people are waiting for her to make another.
Here's a few things you might not have known about her.
10. She grew up in Denmark.
So she's not a US-bred actor, that doesn't mean much when it comes to Hollywood since all she has to do is be able to act in America and she's golden. But it always pays to have people from other walks of life and other countries as it adds to a show or a movie in a big way.
9. She started acting in her teens.
Obviously Linnea knew what she wanted to do when she was still very young and didn't have a lot of thought towards compromising since here she is. She's done her due diligence and earned her way up and now she's where she wants to be.
8. She was in Stranger Things.
As Eleven's adopted sister so to speak and the only one that really understands her this makes her character one of the more influential persons in the show if they choose to make it that way. Whether they'll reunite in season 3 is hard to tell.
7. She's still fairly new to the US when it comes to acting.
She's adapted quite well for not having been a US actor for that long, but then doing it for long enough would make anyone at least somewhat used to getting in front of the camera and doing their thing when they needed to.
6. She's a theater actor as well.
So honestly she's had enough practice being in front of people so that the jitters should have gone away for the most part and she should be able to do what she knows how to do. That could go a long way to explaining her confidence.
5. Her film career started in 2014.
She really hasn't been doing film for that long and yet she's still got the kind of poise that some veterans don't pick up on until later in their careers. Right now she's got a lot going for her and should be fine as she continues to move forward.
4. She's also been trained in ballet.
This is where a lot of balance comes from with some people since it does take a lot of focus, strength, and discipline to train for the ballet. Some people use it to help their career in some way or another while others do it as a hobby until they find what they want to do.
3. She's a singer as well.
Her voice is pretty good actually though it's uncertain if she's decided to make a go with it or not or just sing when she feels like it and call it a hobby. A lot of people that take on a career might do such a thing just because they want to focus on what they're doing at that moment.
2. Her filmography is still pretty light.
Since she's only been working in the US since 2014 she hasn't really racked up a whole lot of credits yet but she's young and seems ambitious enough so there's plenty of time for her to keep going ahead with her career and find the time to really start putting some impressive items on her resume.
1. She has a very impressive following on social media.
With some actors it almost seems as though their social media starts going out of control before their acting career really hits its stride, as though they're trying to hype themselves up to a level where people simply can't ignore them and will rush out and see whatever they're in to make sure that they know who they're following. In some cases it probably works but it still seems like a big effort for whoever takes control of those sites. It's hard to believe that the actors spend that much time on social media.
She'll be one to watch in the coming years, just wait and see.