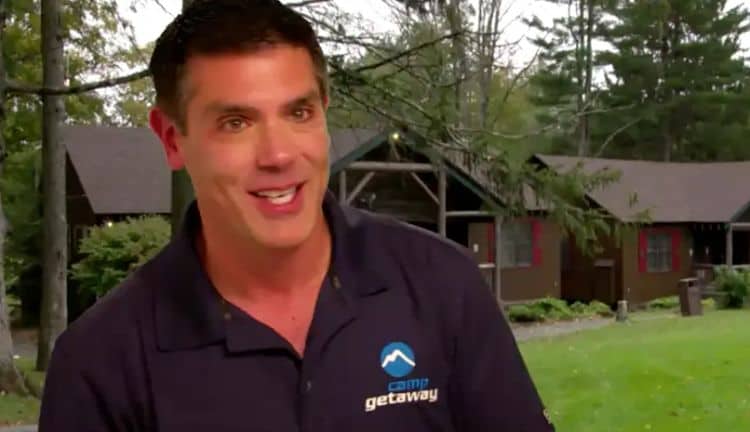 Whoever said you had to outgrow camp clearly never thought of starting one of their own. Luckily for David Schreiber, the idea came to him and he decided to open Club Getaway. However, Schreiber put a spin on the classic idea of sleep away summer camp by turning Clin Getaway into a place for adults. That's right, Club Getaway is designed to be a summer camp style getaway for adults to enjoy. Now, David and his camp have become the stars of an upcoming reality TV show called Camp Getaway that is set to air on Bravo in May of 2020. Continue reading for 10 things you didn't know about David Schreiber.
1. He Was A Camp Director
Working at a camp is nothing new for David Schreiber. Even before purchasing the property at Club Getaway, Schreiber already had plenty of experience running summer camps. He worked as a camp director at Camp Timber Tops from 2002 to 2012. Camp Timber Tops is a highly respected all-girls camp located in the Poconos.
2. He Was To College In Delaware
David Shreiber probably never imagined that he'd be working at a camp at this stage in his life. From 1990 to 1994, he attended the University of Delaware where he earned a degree in human resources. Although it's not entirely clear what David did for work before entering the camping world, an Instagram post reveals that he was working in the corporate world at some point.
3. He Was Inspired By Former Campers' Parents
While working at Camp Timber Tops, David would constantly here one comment from his campers' parents: I wish I could go to summer camp. It was that idea that inspired David to look into a summer camp option that adults could enjoy.
4. His Wife Is His Business Partner
David Schreiber may be the boss at Club Getaway, but he isn't the only one in charge. His wife, Gayle, is his business partner and she also spends a lot of time at the camp. However, Gayle also works as a nail stylist for a company called Color Street.
5. He Didn't Invent Club Getaway
Club Getaway was actually already a camp for adults when David purchased it in 2012. The property began operating as a children's camp in the 1940s. Eventually is became a camp for adults during the 1970s and is one of the oldest in the country. The property's previous owner, Victor Fink, was inspired with the idea after visiting Club Med in the Carribbean. David Schreiber and his wife purchased the property in 2012 and have been working to make the experience even more memorable.
6. He Loves To Ski
Although the summer months are usually when people like to relax and take time off work, David Schreiber doesn't have that luxury. The summer months are when business is booming for him. On the flip side, though, the winter months leave David with plenty of time to do what he enjoys. One of his favorite winter activities is skiing with his family. As a resident of Connecticut, the winter months typically have no shortage of snow.
7. He Used To Be A Camper
David Schreiber's love for summer camp is something that he developed as a child when he was a camper himself. Like many other people who have attended overnight camps, David has fond memories of his days as a camper.
8. He's A Proud Dad
Being a dad that owns a summer camp is definitely worth a couple of cool points. David has two children: a son and a daughter. It's unclear yet whether David's children will appear on the show, but it would be cool to get their opinion on their dad and his business.
9. Has Jokingly Diagnosed Himself With Peter Pan Syndrome
Some may think it's a little immature for an adult to want to work at a summer camp, but David Schreiber isn't worried about what other people think. He has jokingly said that he has Peter Pan Syndrome and refuses to grow up. Fortunately for David, his decision to take an unconventional path has paid off in more ways than one.
10. He Is The COO Of Another Company
A company called Survive and Thrive Today has David Schreiber listed as its COO. According to the company's website, it was founded in 2017 and is "a bootcamp type conference for mission-driven entrepreneurs who want to take action to move their companies from surviving to thriving, while impacting the community and creating change."