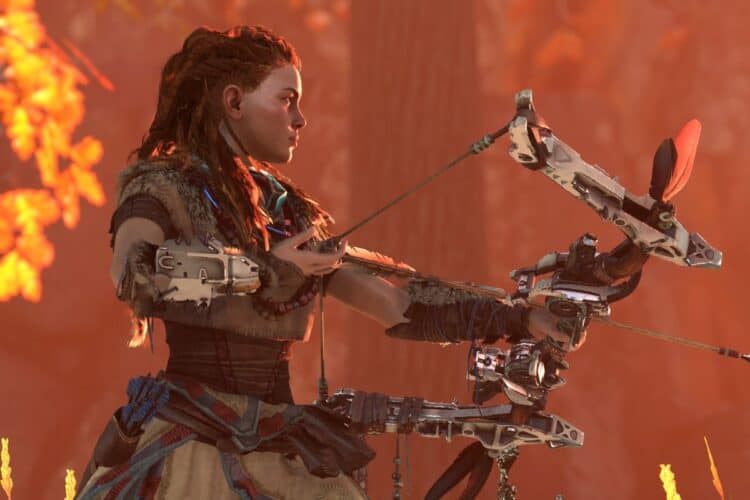 There are two ways to feel about the development of Horizon Zero Dawn and its eventual release on Netflix, and they're kind of typical. One is excitement since this Playstation game is one of the more exciting that's come along in a while, but the other is trepidation since the unfortunate expectation is that this project won't pan out in the way that a lot of fans might want it to. It's not a lack of faith necessarily, but it does acknowledge the expectation that video game adaptations do tend to disappoint a lot of fans quite often. Either the writers and director decide to change up the story a bit, or the overall feel of the project doesn't feel accurate enough when compared to the game. Pleasing the fans is one of the most difficult parts of creating a movie or series based on a video game, and people are already treading lightly when it comes to their expectations. The story of Aloy is one that many fans have come to enjoy, as the tale of the young woman is compelling as she seeks to find her place in the world while discovering the truth of her past.
In all fairness, this shouldn't be too hard of a story to tell since it's laid out quite nicely in the game, and the cinematics were great in 2017, and are no doubt going to be even better this time around. At this time it sounds as though the project is still in development, and the words 'based upon' should be enough to clue people into the idea that the story might change a bit from what fans could be expecting. What this typically means is that the core story is bound to be followed, but there are going to be changes made here and there. Plus, as a roleplaying game, there's plenty of room for interpretation when it comes to how the project will go.
There's plenty of story to last for the initial season and possibly beyond, and with the sequel to Horizon having come out not long ago it's a big hope that if things do pan out that fans could expect to see more of Aloy and her adventures since Horizon Forbidden West continues the adventure and creates an even greater sense of urgency. The world that Aloy inhabits could be called post-apocalyptic, and in all honesty, it is, but the appearance of the world that Aloy inhabits has presumably begun to heal, even if it's been heavily populated by machines that feed upon biomass and are bound to be responsible for the eventual destruction of the world. To say that this story is interesting enough to last for more than a single season is fair, but while the initial story appears a little complicated given the framework that was drawn up, the follow-up story definitely goes much deeper into the tale by delving even deeper into the AI that was used to disrupt the world in the first game. At the very least this means there's plenty of information to draw from, and so long as the story is kept on track and as close to the source material as possible.
It's hard to imagine that people haven't figured out that the further one gets from the source material, the better the chance will be that it goes off the rail at some point. Sticking to the actual story and not deviating isn't entirely necessary, but it's something that could build a great rapport with the fans that have come to enjoy this story. But there is an underlying feeling that those in charge of this project are going to be thinking that clinging to the story won't be quite as necessary considering that there are bound to be a lot of people that don't know that much about the game. That could be a good thing or a bad thing depending on how the project turns out, but it's fair to think that the desire will be to see Horizon come off as a success. The story of Aloy and those around her might feel familiar to a lot of people since, to tell the truth, it is an action story that is set within a world in which humans play a large part in their near extinction.
The track record for well-executed video game movies isn't perfect by any means, but there have been several that managed to find some level of success. Then there are those that are well-executed but for one reason or another move away from the games, they're based on and decided to tell a different story. Hopefully, this won't be the case with Horizon, but until we learn more, we're going to keep waiting for details to emerge. If things go well it could be an impressive showing.