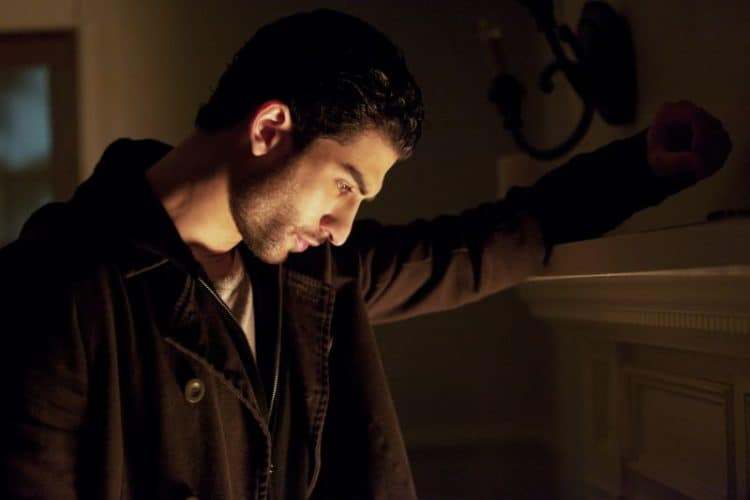 Raffi Barsoumian's acting journey has been an interesting one. After a series of short film projects, he made his TV debut in 2011 in an episode of NCIS. Raffi didn't get a TV role again until 2014, but his second opportunity proved to be a great one. As a recurring cast member on the hit series The Vampire Diaries, Raffi got the chance to share his talents with a large audience. In 2019, he got even bigger break when he earned a main role in The Code. Since then, Raffi has been getting lots of attention from fans and critics. Although The Code has ended, sources have reported that Raffi will be making a comeback to the small screen as a cast member in Legends of Tomorrow. Keep reading for 10 things you didn't know about Raffi Barsoumian.
1. He Was Born In Beirut
Raffi has lived in the Los Angeles area for most of his life and that is the city he considers home, but he was actually born in Beirut. His parents made the decision to immigrate to the United States when he was just a baby. During an interview Raffi said, "My parents have always been vigilant about making surewe grew up conscious of our ethnic and cultural roots. Armenian was the language in the house always. I've also grown up around lots and lots of other Armenians – so, I'm a fluent speaker of the western dialect."
2. He Knew He Wanted To Act Since He Was A Child
Both of Raffi's parents are involved in the arts, so he was exposed to acting and other methods of performing at a very early age. It didn't take him long to realize that he loved acting and by the time he was a teenager he knew it was something he wanted to pursue seriously.
3. He Doesn't Have A Large Social Media Following
These days, the amount of followers a person has on social media can also be important offline, however, Raffi doesn't seem to be too interested in becoming a social media star. Although he has accounts on Instagram and Twitter, he doesn't have very many followers on either platform.
4. He Has Been On Broadway
If you look at Raffi's on screen resume you might get the impression that he doesn't have a lot of acting experience, but that couldn't be further from the truth. Raffi has done a lot of stage productions and he was a cast member in the Broadway production of Les Liaisons Dangereuses (Dangerous Liasons).
5. He Is A Carnegie Mellon Alum
Being a naturally gifted actor is great, but combining that natural talent with high-quality training is the perfect combination to help an actor reach their full potential. Raffi is a classically trained actor who earned a BFA from Carnegie Mellon University in Pittsburgh.
6. He Hasn't Seen The Vampire Diaries Before Being Cast On The Show
For nearly a decade, The Vampire Diaries was one of the most popular shows on The CW. There was just something about good looking vampires and relationship drama that people couldn't get enough of. Ironically, however, Raffi had never seen the show before joining during season five.
7. He Loves Playing Piano
Acting is Raffi's first love, but it isn't his only love as far as performing goes. He's musically talented as well. During an old interview with The Los Angeles Times, Rabbi shared that although he planned on studying acting during college, he also loved playing the piano.
8. He Loves Playing Board Games
Raffi Barsoumian is technically a gamer, but not in the way that most people would guess. Instead of video games, he loves playing competitive board games. We weren't able to find any information on the types of board games he likes, but we have a feeling he can hold his own in lots of games.
9. He Has Worked With Tom Hanks
Despite not having much on screen experience, Raffi has still gotten the opportunity to work with one of the biggest name in Hollywood: Tom Hanks. Raffi appeared opposite Hanks in a production of Henry IV for for the Shakespeare Center of Los Angeles.
10. He Is Not Afraid To Speak His Mind
Speaking your mind isn't always an easy thing to do, especially when you have lots of people looking at you. But Raffi has never let that stop him. He always makes it a point to stand up for the things he has believed in and has repeatedly used his social media platforms to show support for various human rights causes.
Tell us what's wrong with this post? How could we improve it? :)
Let us improve this post!