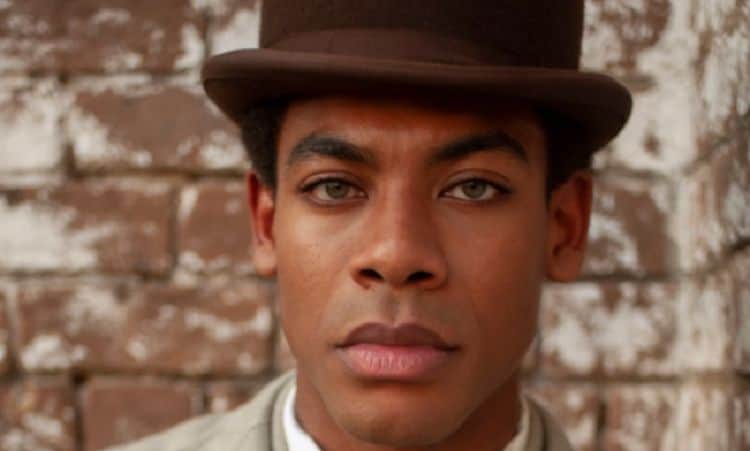 Not to be confused with the soccer player of the same name, Aaron Pierre is an incredibly talented actor who has taken the world by storm. In what seems like a relatively small window of time, Aaron has become known to people all over the world for his work on the stage and the screen. Recently, he got a career-changing opportunity when he was cast in the Amazon Prime series The Underground Railroad. The role has gotten him a lot of well-deserved attention and it will likely lead to other opportunities in the future. You may not be familiar with Aaron just yet, but that won't be the case for much longer. Here are 10 things you didn't know about Aaron Pierre.
1. He Is British
Aaron may be acting in a TV series about slavery in the United States, but he's actually not American. He was born and raised in the United Kingdom and he got his start as an actor at a theater in Croydon. Aaron has been spending a lot of time in the United States lately, but it's unclear if he lives here.
2. He Studied At LAMDA
Once Aaron decided that acting was what he wanted to do, he also decided that he wanted to do everything in his power to make his dream come true. He studied acting at the London Academy of Music and Dramatic Art and he also did some additional training in Toronto.
3. He Loves Poetry
Acting isn't the only way that Aaron likes to express himself. He's also a talented writer who has always loved poetry. Aaron told Imagista, "I love poetry and I write poetry quite regularly because for me, it is just another way to be creative and articulate whatever is going on internally."
4. He Used To Want To Be An Athlete
Aaron isn't the kind of person who grew up wanting to be an actor. Instead, his original goal was to be an athlete. Specifically, he wanted to be a sprinter and he trained for several years. Although he was very talented, by the time he was a teenager his interests began to shift towards acting. Even though his days as an athlete are a thing of the past, acting has given him another outlet for his competitive energy. As with sports, actors are in intense competition every time they go out for a role.
5. He Is A Fan Of Comic Books
Growing up, Aaron always looked forward to reading comic books. While talking to Imagista, Aaron said, "When I was a kid, whenever I had the means to buy a comic book, I would. I think that was the first time where I consciously allowed my imagination to run wild. " Maybe one day he'll get the chance to be a part of a project based on a comic book.
6. He Loves To Work Out
Staying in great shape is something that is very important to Aaron. He makes it a point to work out on a regular basis. In addition to going to the gym, Aaron also enjoys boxing. Not only is his exercise routine good for his body, but it's great for his mental health as well.
7. Family Is Really Important To Him
Aaron comes from a tight night family, and spending time with his loved ones is something that is very important to him. Although his schedule has gotten increasingly busy over the last few years, he still looks forward to making new memories with the people who mean the most to him.
8. He Is A Rapper
Acting might be his main focus, but Aaron is also a big music fan and a musician himself. Many people will be surprised to know that Aaron is a rapper who released his first EP, Ante Meridiem, in 2019. Unfortunately, it doesn't appear that the project is available on any streaming platforms.
9. He Is A Sidney Poitier Fan
Even before Aaron began his journey as an actor, he was studying many of the greats who came before him. One of his favorite actors is the legendary Sidney Poitier whose career helped break down barriers in the industry. Denzel Washington is another actor who Aaron has always admired
10. He Likes Fashion
Aaron isn't technically a model, but he certainly has what it takes to be one. Not only does he have a great sense of style, but he also has the confidence to pull of just about any look. Whether he's getting ready for a major event or just spending time with family and friends, Aaron always takes pride in his appearance and it doesn't go unnoticed.