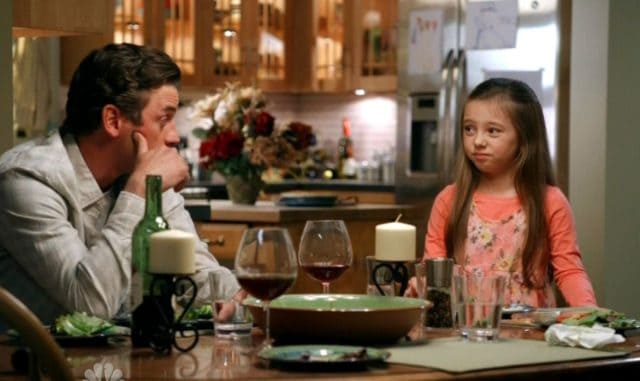 There are few things as impressive as a child who can hold their own on the big screen with seasoned actors. The natural talent and drive that these young performers have is amazing to witness. One of the most talented and prolific young actors working today is the highly popular Caitlin Carmichael.
Carmichael has emerged as a star in the making with appearances in some of television's biggest productions. Given that she is so young, many people likely know her only for her performances. However, she is a highly interesting youth. Here are five of the most interesting facts about Caitlin Carmichael.
5. She has acted since her childhood
Although Carmichael is only 12 years old, she is already a seasoned veteran on screen. In fact, she landed her first professional acting job at only age 4. While most people would assume that she lacks experience given her age, Carmichael has nearly a decade of experience to draw upon.
4. She is a very prolific actor
Despite her young age, Carmichael has amassed an impressive filmography. She has worked in television since 2008 and has appeared in films since 2010. Some of her most notable roles include 300: Rise of an Empire, Criminal Minds, Hot in Cleveland, and CSI: Miami. While it is very impressive for a child to act professionally, appearing in major productions as Carmichael has is an extremely rare feat.
3. She has diverse interests
While Carmichael has an impressive list of accomplishments, acting is not her only interest. Just as with most young people, she has a wide range of activities with which she fills up her free time. These include dance classes and gymnastics. Perhaps her future roles will include some physical feats made possible by her training.
2. She is a critically acclaimed actor
In addition to her long list of notable performances, Carmichael can also boast a number of awards and nominations. Perhaps most notably, this includes nominations at the 32nd Young Artist Awards, the 33rd Young Artist Awards. She also won at the 33rd Young Artist Awards for her role in the mini-series Bag of Bones. Finding a young star with so many high profile roles is rare enough, but for a young actor to be celebrated with notable awards is even more impressive.
1. She helps the less fortunate
Somehow, despite her acting career and activities like dance and gymnastics, Carmichael manages to find time to help others. She volunteers at the Beverly Hills Presbyterian Church. Here, she helps feed the homeless. Not only does she have the talent and accomplishments of an actor far beyond her years, she is also mature enough to help those in need.
Caitlin Carmichael is one of the most exciting up-and-coming actors in both television and film. She already has an impressive list of roles and accolades. In addition, she finds the time to help others despite a schedule that is full with acting jobs and hobbies. With actors like Carmichael making their mark on the entertainment industry, the future of film and television looks very bright.