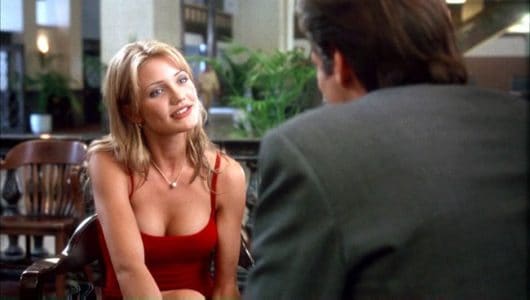 One of Hollywood stars who dominated the big screen from the 90's to the early 2000's is Cameron Diaz. The actress has probably starred in some of our most-loved films from this era, and was even ranked as the highest paid actress over 40 years old back in 2013. It was a dazzling career that was filled with accolades and box office hits. This might be the very reason why the world of cinema was shocked by Diaz's decision to retire from acting. Her final performance was her portrayal of Miss Hannigan in the 2014 film adaptation of Annie. Diaz said goodbye to acting at a time when her career was still flourishing. We miss here sorely, and we choose to believe that her goodbye was more of a "see you later" kind of thing. Here are five reasons why Cameron Diaz should make her Hollywood comeback:
5. Her life experiences could add a whole new range to her acting
Since stepping back from the limelight, Diaz has had a lot of things going on for her. She has written two health books, launched a clean wine label, and become a mother. This step back from the glitz and glamour of Hollywood is a breather for Diaz who has been acting since the age of 21. Diaz has also managed to stay productive despite her hiatus. She continues to appear in interview from time to time, which makes us, fans, miss her onscreen presence all the more. Here's to hoping that these new life experiences can add a whole different depth and new perspective to her acting abilities, if she ever does decide to dabble with the world of filmmaking again.
4. We miss her unique onscreen charm
Diaz has charmed the world with her girl-next-door appeal and comedic timing. Not a lot of stars can look gorgeous yet still have a wicked sense of humor at the same time. Diaz rose to fame playing unforgettable characters in romantic comedies, such as My Best Friend's Wedding and There's Something About Mary, before trying out other genres. Diaz has proven her versatility by not allowing herself to be stereotyped to just playing a rom-com heroine time and again. She also showed her skills in the action arena by appearing in the Charlie's Angels film franchise, opposite Drew Barrymore and Lucy Liu, and also showed us her serious acting chops when she starred in the well-acclaimed historical drama, Gangs of New York. These are just some of the instances where Diaz has proven her worth as an A-list actress. It's a shame we won't have any new projects to look forward to anytime soon.
3. We still want her to collaborate with other actors and actresses
We have witnessed Diaz share the screen with other big names through the years. She has starred alongside award-winning actors like Tom Cruise, Julia Roberts, Kate Winslet, and Leonardo DiCaprio, and has also worked with acclaimed directors, such as Spike Jonze and Martin Scorsese to name a few. The list of actors and filmmakers we would want Diaz to collaborate with goes on and on. Diaz is also known for her close friendship with her former co-star, Drew Barrymore. It would be such a treat for fans to see them work together once more, and maybe star in a project that is able to reflect their real-life experiences as strong and empowered women.
2. There are still a lot of other roles to explore
There are still so many other genres to explore and roles to breathe life into. Diaz has also entered a new chapter of her life, not only as a mother, but also as a middle-aged woman. This opens a whole new spectrum of opportunities both on and offscreen. Diaz has inspired a lot of women throughout the years, and continues to do so with her advocacies, which are mostly centered on health and well-being. It's also timely for Diaz to be part of a clean wine brand. After all, she's also one of the actresses who seem to have drank from the fountain of youth and is aging like fine wine.
1. We still want her to reprise her well-loved roles
If there's one thing we have learned from Hollywood, it's that comebacks are real. We have seen countless of stars reprise iconic roles, and films and television shows have sequels or reboots. Diaz has starred in multiple film franchises with a large fanbase. It would not be surprising for there to be clamor for more. The widely popular animated film franchise, Shrek, has had four successful films in its books. Talks about a fifth installment has been ongoing for quite a while already, and it certainly would not be complete without Diaz voicing the role of Princess Fiona. This is just one of the examples where the impact of Diaz's presence is felt. She has cemented her mark in the industry and her legacy is here to stay.
Tell us what's wrong with this post? How could we improve it? :)
Let us improve this post!