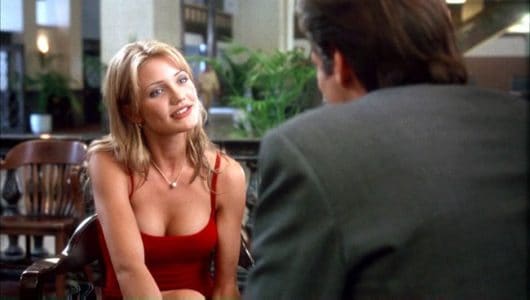 The business of acting is not for the faint-hearted. One can only get a couple of chances before they land a significant role. And even then, once an actor gets there, there are many moving parts that sometimes, it's better to take a break. And when a break is not so sufficient, quitting the business makes a lot more sense. This, however, is not the only reason actors choose to retire. Sometimes, there's a role that really got to them, and other times, they have simply served their purpose and made enough investments to call it a day. Here's why these actors chose to leave the business, and what they have been doing since:
1. Cameron Diaz
It's not every so often that an actor's first role becomes their big break. That cannot be said for Diaz, who, without any acting experience whatsoever, landed a role in The Mask, which also happened to make her a household name. Since then, Diaz has appeared in several films and television shows, eventually bagging several awards nominations in the process. In 2013, Diaz was the highest-paid actress over the age of 40, with over $3 billion grossed in film through the years. In 2014, Diaz decided to bring it all to a standstill. In an interview with Kevin Hart, Diaz said of her decision to retire, " I just looked around and it was just so many parts of my life that I wasn't touching." Since her 2014 retirement, Diaz has become an author and co-founded a brand of wine called Avaline. She isn't fully off the limelight, as she has made appearances in talk shows recently.
2. Amanda Bynes
Amanda Bynes rose to prominence for her role in All That. Her big break in the acting industry came when she bagged her very own spin-off, dubbed The Amanda Show. Bynes quickly fell from being an industry sweetheart and went down a path of drug abuse, DUIs, and probations. This prompted her parents to choose conservatorship. At the height of Amanda's fall from grace, she made a series of disturbing tweets, including some that accused her father of abuse. " It was like an alien had literally invaded my body," Bynes said during a Paper interview. After appearing in Easy A, Bynes decided to call it a day as far as acting was concerned. The Nickelodeon Kids Choice Award winner was convinced she 'should never be on camera again.' Bynes continues to stay away from Hollywood and has since sobered up. Her relationship with her parents is better now, and she's engaged to Paul Michael.
3. David Caruso
Prior to being known as an actor, David Caruso held a job as an usher in a movie theatre. At the time, acting was a dream that was miles away, and he and his workmates would reenact scenes from movies. Little did he know that he would be on screens one day. Caruso, who looked up to actors like Humphrey Bogart, landed his first role as Danny in the 1980 movie Getting Wasted. He would later gain recognition for his role as Detective John Kelly in NYPD Blue. For his portrayal of the detective, Caruso won a Golden Globe Award and earned himself Emmy and Viewers for Quality Television Awards. In 2005, Caruso took a bow from acting after his portrayal of Lieutenant Horatio Caine in CSI: NY. He has since stayed away from the spotlight, the only news about him being his separation from his third wife Margaret Buckley back in 2007.
4. Phoebe Cates
Cates was born to a family that was deeply enrooted in Broadway production. She began a career in modeling, but got tired of the monotony. At 17, Cates landed her first role in film and would go on to make more appearances. Through the years, she insists that she wasn't particularly proud of the film, due to how she was depicted by a body double. Cates rose to popularity following her portrayal of Linda Barett in Fast Times at Ridgemont High. It wasn't until 1984 that she featured in the Steven Spielberg-executive produced movie, Gremlins, which became one of her best commercially to date. Cate's last appearance in a film was in 2001 when she played the role of Sophia Gold in Anniversary Party. In 2005, she founded a boutique, Blue Tree on the Upper East Side of New York, which she continues to run to date.
5. Andrew Shue
Andrew Shue rose to fame by playing the role of Billy Campbell on Melrose Place, which aired on Fox for seven seasons from 1992 to 1999. Shue, who was on the show for six years, also went on to star in several films including The Rainmaker, Gracie, and Goal! III, his last appearance on the big screen. Speaking of goals, Shue also had a brief career in soccer in the mid-nineties. In 1993, Shue co-founded DoSomething, a not-for-profit organization that encourages positive change amongst young people. He currently sits on the board of the organization. In 2006, the actor-turned entrepreneur co-established CafeMom, a website that was once valued at $100 million by Yahoo, given its huge traffic and revenue. As of 2018, the website was acquired by Wild Sky Media.
6. Jeff Cohen
Jeff Cohen made a name for himself as a child actor. He rose to popularity following his appearance as Lawrence 'Chunk' Cohen on The Goonies. The Goonies director Richard Donner, in a past interview with Variety, said that Jeff was honest, straight, and genuine, traits that he has brought into his current profession: law. Cohen's final appearance in a film was in the television movie Perfect Harmony, in which he played the role of Ward. His last stint on a television show was in She's the Sheriff, where he played the role of Percy. Asked whether his biggest film would make a comeback, Cohen said nothing was in the works. Even if it did, the question on everyone's mind would be, "Where did the hair go?" Luck for Cohen, his day job is not so far from entertainment. Cohen co-founded Cohen & Gardner LLP, and, at the time he was in his early beginnings, leveraged his relationship with Donner to maneuver around the industry. As of 2014, he was a contributor at The Huffington Post.
Tell us what's wrong with this post? How could we improve it? :)
Let us improve this post!