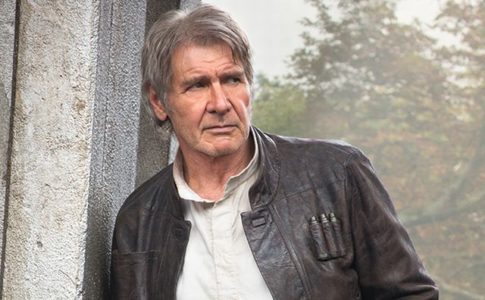 Some occasions allow backup actors to become more famous than their primary co-actors. Sometimes, producers prefer to use lead characters since they are very marketable and have excellent profiles with massive followers. However, movie and TV show producers can't describe who to expect as a surprise lead in a cast. Such unexpected occasions occur when superstars emerge from minor roles and rise in the ranks to take leading roles in future movies. Let's look at seven times backup actors who became more famous than their leading casts.
Sandra Oh – Grey's Anatomy
This medical TV drama series mainly featured Meredith Grey struggling to maintain relationships with her coworkers and her career navigation at Seattle Grace Mercy West Hospital. Grey's anatomy became a great success and even made other characters like Katherine Heigl and Patrick Dempsey famous. However, Sandra became so famous owing to her impressive supporting role that outlived previous stars. Her popularity even made her become the most in-demand Hollywood actress. Above all, Grey's anatomy series made her receive several accolades, such as two Golden Globe Awards and Screen Actors Guild Awards. Apart from her current cast in the Killing Eve series, she will premiere on August 20, 2021, in a new comedy-drama series known as The Chair airing on Netflix. At least we now know she is famous, and this comedy series could probably become a mega-hit just like Grey's anatomy.
Harrison Ford – Star Wars
The success of Harrison Ford has essentially turned out as one of the renowned protagonists and legends of Hollywood. Initially, Harrison played a co-pilot role as  Han Solo in the original Star Wars film. The film director George Lucas had no intention of casting Ford but wanted him to help read lines during the auditions. Eventually, Ford's reading impressed Lucas, prompting him to cast him ahead of other famous American actors at that time. In addition, Mark Hamill acting as Luke Skywalker, had initially succeeded in many voiceover roles and as a Star Wars lead. However, Ford became the extraordinary leading personality later in many movies. Since Ford's debut as Han Solo in Star Wars, his consistent success has currently made him among the top ten list of top-grossing domestic box office stars of all the movies as a leading role.
Dwayne Johnson – The Mummy Returns
Many Dwayne Johnson fans recognize him as a wrestling legend known as the Rock years back. However, his fame featuring a villain in the ring has made him one of Hollywood's most in-demand lead people. Years later, he becomes one of the highest-salaried performers for big-budget films. But his prowess and dominance began during his debut as a minor backup role in The Mummy Returns. His supporting role later outdid heartthrob Brendan Fraser featuring the starring role in The Scorpion King movie. At least, what we know is that his entrance in the Mummy Returns has created more back-to-back performances for him as a lead and renowned Hollywood icon.
Awkwafina – Crazy Rich Asians
Crazy Rich Asians surprised everyone when it quickly became popular back in 2018. In over a decade, its success made it a top-grossing rom-com, even making several stars from the entire cast led by Constance Wu and Henry Golding. However, all tributes for this topic goes to Awkwafina, who rose to win the awards circuit. Apart from featuring in TV shows, rapping antics, and comedy series, she was a backup actress in two consecutive blockbusters in 2018, namely Crazy Rich Asians and Ocean's 8. At least Crazy Rich Asians made her a big celebrity that she even featured in Jumanji: The Next Level and won Oscars for her role in The Farewell.
Orlando Bloom – Lord of the Rings
The Lord of the Rings is an epic fantasy adventure movie that united new experienced characters to become one of the most unforgettable films in history. Although Elijah Wood was the lead character, one backup character, Orlando Bloom, outdid him so fast. His consecutive success as Legolas role and Pirates of the Caribbean seemed to be some of the primary reasons contributing to his success. There were probably no renowned Hollywood heroes at the time, but Bloom's fame became eminent as he starred as Legolas and advanced through the Pirates franchise. At this time, most people recognize Bloom as Amazon's Carnival Row lead and Katy Perry's fiancé.
Melissa McCarthy – Gilmore Girls
Gilmore Girls was a comedy-drama TV series known for its amusing dialogue and drama combination. Initially, the audience loved the blend between the single mom Lauren Graham as Lorelai's and daughter Alexis Bledel as Rory Gilmore. However, Melissa McCarthy, acting as chef Sookie and Lorelai best friend, gained more track along with the episodes and became famous ever since. Soon after becoming more popular with the show, she started personal projects involving series and comedies. Her dominance was so great that she even challenged her comeback in Gilmore Girls.
Emily Blunt – The Devil Wears Prada
Most movie fanatics these days know Emily Blunt as an acting prowess, but that hasn't been the case in her early career. Her fame actually began when she stole the scene as Emily in The Devil Wears Prada. Although she featured as a backup character led by Anne Hathaway, her fame started building up. Having begun as a backup actress, she also became a lead so fast and featured as Mary Poppins. Eventually, events favored her, and she even ended up marrying John Krasinski. The two have been working together as beloved actors ever since.