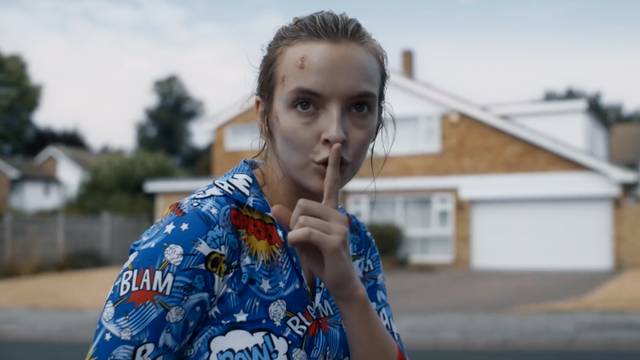 Spoilers: aren't they just great? Beware if you haven't watched season one of the multi awards winning series Killing Eve; you are in for some really rude spoilers! Haha, just kidding! It's just that this series features some really shocking moments, and it is action packed. Other than the spoilers, this topic is going to blow your mind if you've watched the show. We will be discussing some of the most believable fan theories out there about the ongoings in the show and what could happen next.
We all know that this is an American series, but it is shot in the United Kingdom. Its first season gave us eight intense and humorous episodes of sheer death, love and nonconformity. It is premised on two heroines: one ying and the other yang. The ying is desk-bound M15 officer who becomes obsessed and convoluted with her search for a psycho assassin, the yang. As the drama unfolds, the two female characters unravel the mystery of their employers as they continue to hunt and love one another.
Just to give you a little hindsight, the main writer for season one got replaced with Emerald Fennell. The two writers are completely different, and Emerald Fennell has to connect and recollect from a very big anticlimax and plot twist. Season one left its audience shook with how Eve stabbed Villanelle. The whole season, Eve kept chasing after Villanelle, and the assassin kept showing us just how dangerous it was to track her. Their obsession for each other grew as Eve continued to become vulnerable to Villanelle. The Russian psychopath kept overpowering her in skill, tactic and seduction.
The second season was written by Emerald Fennell, and she claims that her most difficult task was figuring out how the two anti-heroines could make it out in a male-dominated world. They were both in a very shaky, uncertain and dangerous point in their lives when season one ends. How do they make things work after how everything played out?
The following are some of the most interesting fan theories that surfaced in the heated debates all over social media and social circles.
1. Villanelle Kills Niko Polastri
This has to be an obvious guess if you go with the theme of the whole story. Two gay women in a psychotic world of spying and assassinations become obsessed with each other. Villanelle definitely goes crazy over Eve, especially after she is stabbed. She is now vulnerable physically, mentally and emotionally. She is in love with someone who loves another. As psychotic as Villanelle is, she must want to punish Eve psychologically. She has enough motives to kill Niko. Killing him eliminates competition in love and still punished Eve for her treachery.
2. Villanelle Kills a Bunch of other People
If Eve was weak enough to stab Villanelle and leave her alive, she most definitely won't stop her from escaping. Villanelle is an assassin who's gone through more than just a mere stab wound. She will disguise herself and use her networks to seek treatment. After she's done recovering, she will start by cleaning her messy and bloody tracks. That, of course, will definitely include messing and bloodying people out. The trailer is out, and so is a scene of Villanelle successfully getting out of the stabbing scene and into the streets. It really makes us wonder how she will react to the stabbing ordeal. One thing is for sure though, people are going to die.
3. Eve Continues Pursuing Villanelle with more Vigor
Eve is now worried that Villanelle will come for revenge and sets out to catch the assassin first. Unlike in the first season when Villanelle was way stronger than her, this time she is going to be more witty, experienced and ruthless. Everything that she goes through in season one when hunting Villanelle turns her into an efficient and decommissioned M15 agent. One thing is for sure though; Eve and Villanelle haven't had enough of each other. In fact, the two just got plenty of reasons to continue obsessing. Nico seems to be boring and good while Villanelle seems to be interesting and dangerous. Eve will feel more drawn to chase her, and she will be lured into another passionate entangle. It can only end up with either or both of them dead.
4. Konstantin is Villanelle's Dad
Do you remember Carolyn the M15 Boss in Russia? If you've been keen enough, you can tell she is up to something. Konstantin makes love to her, and he loves Villanelle a great deal. He may have never tried to hurt Villanelle. Maybe he was trying to protect her from something that she quite didn't understand. Maybe Carolyn is her mother. Think about, Carolyn does try to get Eve of Villanelle's case too much. Maybe she wanted a weak agent looking into Villanelle and underestimated Eve. Why else did she talk to Villanelle at that prison?
This theory suggests that Carolyn helped Konstantin to fake his death for some mysterious reason.
5. Villanelle Is Finally Defeated
Maybe season two depicts the fall of Villanelle. Maybe she shouldn't have killed Bill so cold-heartedly. Maybe she should have killed Eve when she had the chance. Maybe she shouldn't have shot and killed that guy in the office. Maybe her poisoning antiques should have never been used. Maybe her stab wound will lead her into mistakes and devastating situations. Maybe justice really will prevail, and Eve will apprehend the heartless assassin. This theory is quite boring and may seem monotonous, but it what delivers a moral lesson that we can't just live a life of murder and get away with it. Therefore, this theory is spiced up with the prospect of a flashback. The flashback should perhaps enable us to understand how Villanelle turned out to be a criminal. It should build up some remorse and perhaps draw us into empathizing with the insane assassin as she struggles for her life and freedom.