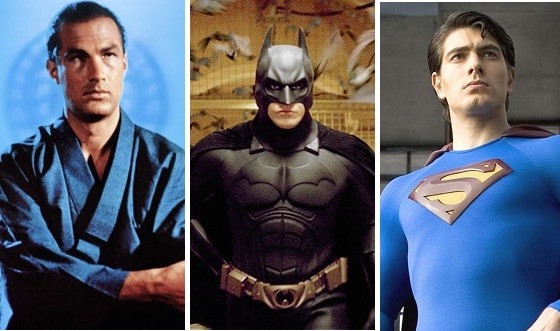 As an actor, Steven Seagal has achieved huge success. He was at the height of his fame during the 80s and 90s when he starred in hit movies, such as 'Under Siege' and 'Above the Law'. Many of his films remain popular today and he is still considered a huge star in Eastern Europe. However, the actor is now undertaking an entirely different role as Moscow has appointed him a special envoy who will be responsible for links between the Russian foreign ministry and the United States.
A representative for the ministry of foreign affairs of Russia on Russian-American Humanitarian Ties spoke on behalf of the government organization. In the announcement, they said that Steven Seagal had been appointed as a special representative of the organization and would help to further develop Russian-American relations. These relations will particularly relate to the humanitarian sphere, which encompasses public and youth exchanges, art, culture, and many more areas.
Due to the actor's popularity in Eastern Europe, he has already been granted citizenship of both Russia and Serbia in 2016. In some ways, this takes him back to his roots as his paternal grandparents were Russian Jews who immigrated to the United States before Seagal was born. Seagal has even hung out with Vladimir Putin, the Russian president, as the two have got plenty in common. For one thing, they are both big fans of the martial arts and Seagal began his career as a martial arts trainer.
Seagal was quoted as saying that Putin is one of the world's greatest leaders after Russia's 2014 annexation of Crimea. The pair has developed a friendship with Seagal even performing with Putin's blues band at the annexed Black Sea peninsula. Furthermore, Seagal was a guest in May when Putin was sworn in for his fourth term as president and he was spotted at the 2018 World Cup, which was hosted in Russia.
According to the Russian ministry, Stephen Seagal will not be paid for this envoy role. It is entirely voluntary and aims to improve relations between the United States and Russia by using Seagal's celebrity status.
The announcement of Seagal's appointment comes at a time when the relations between Russia and the United States are experiencing a particularly low ebb. This is in part due to the allegations made by the United States that there was Russian interference in the US presidential election in 2016. These are claims that Moscow has rejected. Furthermore, relations are also poor because of the long-standing conflicts in the Ukraine and Syria.
Despite having a high-profile in Russia and other areas of Eastern Europe, Steven Seagal's reputation has not been so good in the United States in recent months. He is one of the many high-profile Hollywood figures who has been accused of sexual misconduct in the midst of the ongoing 'Me Too' campaign.
The accusations have been made by multiple women and the first to come forward was actress Portia de Rossi in 2017. Later in the same year, model Faviola Dadis announced on social media that she had also been sexually assaulted by the actor. In 2018, actress Rachel Grant made the third sexual assault allegation, followed by Regina Simons making a historic allegation.
The Los Angeles County District Attorney confirmed in February 2018 that they were reviewing a sexual assault case in which Stephen Seagal was named but did not reveal the allegation to which this related.
In recent years, much of Steven Seagal's acting work has been for direct-to-DVD movies. However, he has been involved in a range of business ventures in the last decade. He marketed an energy drink called Stephen Seagal's Lightning Bolt which is now discontinued. Other products he has marketed include the Scent of Action aftershave and a range of weapons and knives.
Seagal has also been involved in a business venture that may have strengthened his relations with Russia. In 2013, he joined forces with ORSIS, which was a newly formed Russian firearms manufacturer. Seagal's role was to represent the company in a promotional capacity. Seagal was also lobbying for US import restriction on Russian sporting firearms to be eased. He then took on a further role which involved developing a signature long range rifle which was known as the ORSIS by Steven Seagal.