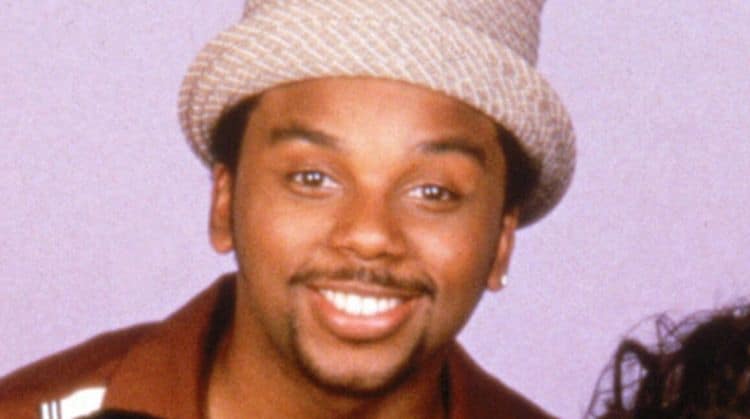 If you're old enough to remember the popular 90s sitcom, Martin, then you probably have lots of hilarious memories of Carl Anthony Payne II. Although Carl's career began nearly a decade before he was cast in Martin, the role of Cole Brown truly made him a star. During his time on the show, he proved that he had the talent and comedic timing to keep up with anyone and his character became a fan favorite. Once the show ended in 1997, though, many viewers lost track of Carl. The good news is that he hasn't left the industry, and he still has a lot of great things going on. Keep reading to find out whatever happened to Carl Anthony Payne II.
Who Is Carl Anthony Payne II?
When most people think of Carl, his character, Cole, is the first thing that comes to mind. However, there's much more to Carl than that character. Carl was born and raised in Brooklyn and he fell in love with performing at an early age. He started acting when he was just a kid, and it quickly became clear to those around him that he was something special. He made his on-screen debut with a small role in the 1985 movie, The Last Dragon. Carl got his first big break the following year when he was cast as Theo Huxtable's best friend, Cockroach, in The Cosby Show.
From then on, Carl's career was on the up and up, and he landed a recurring role in the TV series Hull High just two years before he landed the part in Martin. Being cast as Cole changed Carl's life forever and there was no doubt that he had everything he needed to be a star.
What Is He Doing Now?
Being cast with a major role on a successful show is every actor's dream come true, but it also has its downsides. Once people get used to seeing you as one character, they may have a hard time seeing you as anything else. This can make it difficult to be hired for other kinds of roles. Needless to say, the fact that Carl became so well-known for playing Cole may have impacted his ability to get other roles. He never let that stop him, though. Carl has continued to work since Martin was canceled and he's had quite a few guest and recurring roles.
Some of his post-Martin TV credits include Girlfriends, The Game, and Insecure. He has also appeared in several TV movies. Most recently, he played Myles in the Nickelodeon series, Young Dylan. In addition to the work he's done on-screen, Carl also has experience on the stage.
Acting isn't the only thing he's been up to, though. Carl also has behind-the-scenes experience as a director and producer. Most notably, he produced more than a dozen episodes of Last Call in 2019. We will likely see him do even more directing and producing in the years to come.
While it may be true that Cole Brown is the biggest role he'll ever play, that doesn't mean his career hasn't been a huge success. At the end of the day, finding consistent work is the most important thing for an actor and Carl can proudly say that's exactly what he's done.
Outside of work, Carl has kept most of the details of his personal life out of the public eye. What we do know, however, is that Carl is happily married to his wife, Melika. The couple has been married since 1992 and they have two children together.
Would He Be Willing To Do A Martin Reboot?
Over the last several years, there's been an increasing number of reboots of shows from the 90s and 2000s. Martin is another show that people would love to see added to the list. There hasn't been any official talk about bringing the show back just yet. However, if it does get to that point, you can expect to see Carl.
When asked if he would be interested in being part of a Martin reboot, Carl told Complex, "Why not? I think the people want it. I think it's long overdue, you know what I'm saying? We created magic in a bottle and why not do it again?" He also shared that Netflix could be the perfect new home for the show: "I think there's a lot of room to grow there. And it would be smarter and better and funnier." It sounds like Netflix may have something up its sleeve, considering the positive enthusiasm towards the streaming site Payne had."