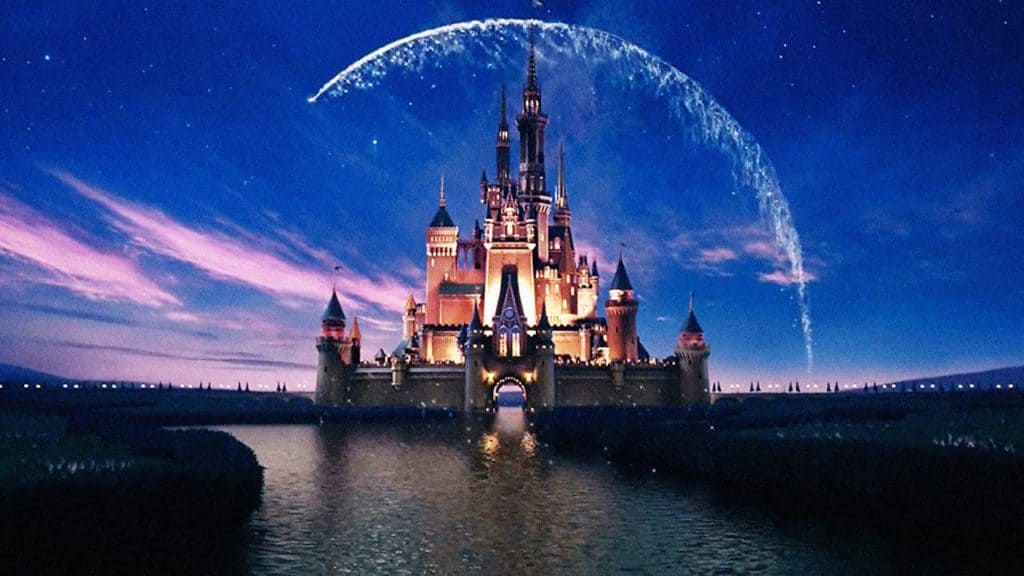 Try rolling around the number 33 in your mind, then add 'billion dollars' to it and see how that changes things a bit. Then imagine that Disney, which has already spent an estimated $21 billion in 2021, will be spending an added $8 billion in 2022 on various projects and other properties. Or rather, don't imagine, just realize that it's going to happen since the Mouse House will be spending their budget on a host of different shows, movies, and other various projects that will be rolled out for the general public as Disney+ will continue to be the streaming giant that it's become in the past two years. Whether or not it will surpass Netflix or any other streaming site isn't easy to say, but the amount of money that will be pumped into everything that it's been doing is simply amazing since it's easily within the top ten streaming sites that people subscribe to. At this time, Netflix still has nearly twice as many subscribers, as the numbers between the two are in the hundreds of millions, but it's still very easy to be impressed by what Disney has accomplished.
In all fairness, one should even be able to admit that it's more impressive since the site has only been up for roughly two years and it's become this popular. Some might want to say it's because Disney came with a great number of properties that were already immensely popular and built off of those, and that's fair. Netflix built its popularity off of the many movies and shows that it utilized to build its brand, meaning that it did roughly the same, building off of ideas that were already developed and were then shown on its platform before HBO Max and Disney+ came along to take their material back. But even with that, Netflix has continued to thrive by developing its own shows and movies that have featured some of the biggest names in Hollywood when it comes to actors, directors, producers, and so on and so forth. People have flocked to Netflix thanks to the quality and the ability to obtain added exposure for their work.
But Disney has been moving up in such a way that one can't help but think that eventually, the Mouse House might surpass the competition yet again, especially if they're pouring what amount to buckets of money into the content that they're providing. From the actors to the technology to the stories that they're pushing, things are moving quickly and aren't showing any signs of slowing down since the number of their subscribers to the streaming site has been growing steadily. It could have something to do with the fact that The Book of Boba Fett is coming up on its start date soon, or because The Mandalorian is supposed to come back within a couple of months, hopefully, or the Obi-Wan series, or the Ahsoka series, who knows. There are a lot of movies and shows that are coming to Disney at this time that people are excited for, and it sounds as though Disney is eager to keep pumping out one project after another to keep people entertained and keep those dollars rolling in.
The kind of attention that Disney has been drawing over the last two years has been nothing short of amazing since when it comes to the content they had to begin with it's very easy to think that between the kid and family material that they would be looking to push a more adult-oriented line of shows and movies as well, but it does sound as though there's been a bit of struggle with this matter since the whole family-friendly motif that they've had going for so long is what some believe should be their standard, and that it shouldn't change. This has been a point of contention between fans that have grown up with Disney and want to see certain stories develop into something that might be more to their liking, and those that want kids to be able to continue to enjoy the childlike wonder that many of the properties still have to offer. Reaching a compromise has been tough at this point, but it's more important than ever since the acquisition of Fox and all of its properties makes it necessary for Disney to diversify a bit.
It could be that the enormous amount of money they'll be spending this coming year will be divvied up in a way that will promote more adult content as well as the family stories and movies that the Mouse House is so well known for. A lot of people feel that the wise move would be for Disney to continue pushing both angles, while possibly keeping the adult material on another site, or perhaps offering a way to keep Disney+ integrated in a way that might make sense. However it happens, the amount of money they're tossing about should make it possible.
Tell us what's wrong with this post? How could we improve it? :)
Let us improve this post!