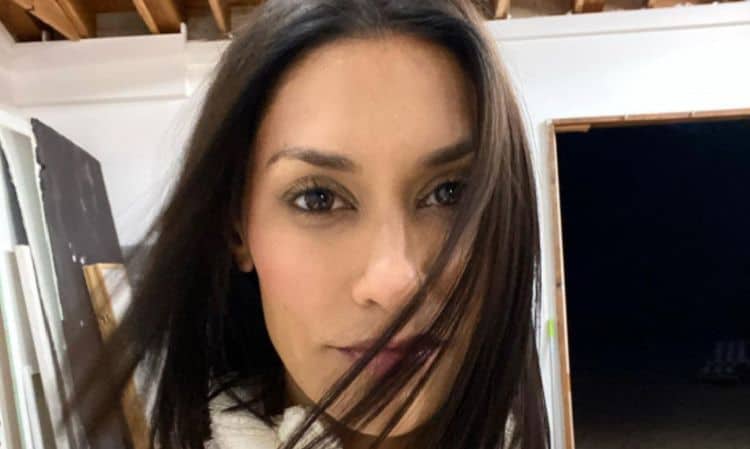 Janina Gavankar has officially been acting professionally for the last 20 years, and she has a whole lot to show for it. The multi-talented star has made nearly 80 on-screen appearances and she's gotten to work with some of the biggest names in the industry along the way. Not only has she earned the admiration of viewers, but she's also earned the respect of her colleagues. Whether on the big screen or the small screen, Janina is known for always putting on a good show. She currently has a few new projects in the works, and her fans are looking forward to seeing what she's going to do next. Here are 10 things you didn't know about Janina Gavankar.
1. She Is An Illinois Native
Janina was born and raised in Jolliet, Illinois. Her father immigrated to the United States from India. Her mother is half Indian and half Dutch and also immigrated to the United States from India. Janina has always been very proud of the cultures that have made her who she is.
2. She Is A Musician
Most people know Janina best for the work she's done as an actress, but acting isn't her only skill. Janina is also a very talented musician and she has worked hard to establish herself as such. She has been playing drums for several years and was also a member of her high school's band. In 2015, she even got the chance to perform at the world-famous Carnegie Hall.
3. She Has Lots Of Behind-The-Scenes Experience
I wasn't joking when I said that Janina is a woman of many talents. While some people are completely comfortable staying in one lane, Janina has never been the type. Instead, she has branched out to explore other areas of the entertainment industry. In 2019, she made her debut as a writer, director, and producer with a short film called Stucco.
4. She Loves Dogs
Janina's busy schedule probably doesn't give her much time to have a dog of her own, but that hasn't stopped her from being the best dog sister she can be. Her mother has an adorable little dog named Guthrie, and Janina has formed a really tight bond with him. She loves getting puppy cuddles in whenever she gets the chance.
5. She Was The First Actress To Use Twitter
Janina might not be the most popular celebrity on Twitter, but she will always have a very special place in the platform's history. In 2006, she became the first actress to sign up for a Twitter account. She did so directly from Richard Branson's personal computer.
6. She Has Been In Several Video Games
Being in front of a camera isn't the only time Janina's acting talent shines through. Janina has voiced characters in quite a few video games including Horizon Zero Dawn: The Frozen Wilds and Far Cry 4. There's a good chance she will appear in more video games in the future.
7. She Is An Entrepreneur
Just because Janina is a creative person doesn't mean that she can't be business-minded at the same time. She is the founder of a lifestyle brand called altFound. According to the business' description, altFound is "a dynamic online space for geeks of all walks of life to find in-depth interviews, counter-culture posts, and grab "Hack Packs", curated collections of unique life hack items, apparel and tech accessories." Unfortunately, however, it appears that altFound is no longer active.
8. She Loves Fashion
Fashion isn't just about knowing what looks good, it's also about being able to look good no matter what you're wearing. Janina has mastered the perfect combination of both. She has a great sense of style and she knows how to rock any piece of clothing. No matter the occasion, Janina is going to show up and attract all the looks.
9. She Has Narrated Audiobooks
Janina's video game experience isn't the only time she's put her voice-acting skills to good use. She has also narrated two audiobooks: Randomize: Forward and Star Wars Battlefront II: Inferno Squad. We weren't able to find any information on if she plans to narrate any more projects in the future.
10. She Is Good Friends With Meghan Markle
You know what they say, it's good to have friends in high places and Janina has a good friend in one of the highest places in the world. Janina and Meghan Markle have been close friends for about 20 years. Janina even attended Meghan's wedding to Prince Harry. She has also supported Meghan's claims about the way she's been treated since she became a part of the royal family.
Tell us what's wrong with this post? How could we improve it? :)
Let us improve this post!