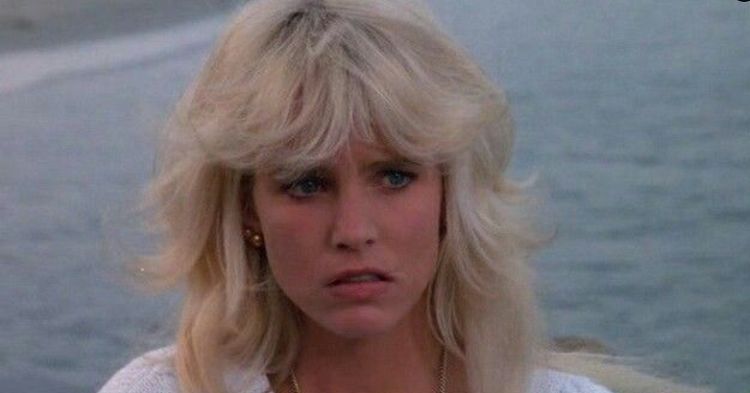 There are so many actors to remember and so little time to do it sometimes. Just kidding, we have plenty of time, but if you remember Jennifer Runyon it could be that you've seen Ghostbusters and got a kick out of her time as a college student or have seen Charles in Charge and seen her as Gwendolyn Pierce. But then again, you might have seen her a bunch of different things since her career has been going fairly steady for the last few decades as she's still active to this day but hasn't been a huge star for a while. In fact, one might say that she never really hit it that big compared to many other people, but one can say that she's there and has made it work for this long since she's still on screen and doing her thing. That's the important part after all since getting a single role in a movie or on a TV show is hard enough, but maintaining a career in which a person gets regular roles now and then is something that's even more impressive since it means that they've done more than the average individual that might go out auditioning only to come back with a faint hope that they might get a call to come in and audition.
This might make a lot of actors sound a bit desperate when it comes to the business, but the truth is that a lot of people are since if one can even imagine how many people make their way to one studio after another during a casting call then they might come to understand just how many people are showing up hopeful and starry-eyed with dreams of becoming famous. Then they might get an understanding of what it takes to actually get in the doors and be allowed to come back for a second look since the way people look, the way they talk, the way they walk, anything and everything that can be used to keep or exclude them, is what gets used in show business since if anyone happens to notice this, there are a lot of good-looking people in show business. Those that aren't good-looking usually have something else, such as a sense of humor, a charming personality, or even something else that might keep them around. Without trying to offend, it's pretty easy to see that Jennifer has gotten by on her good looks as well as her acting talents for a while now. To be fair, her acting talent isn't exactly the main reason that she's been kept around, since if it were any greater then it feels likely that she would have been headlining several projects for years.
But at this time she is still there so it's also just as easy to claim that she's improved throughout the years and managed to impress the right people since she's been able to land a few roles that have helped her to continue the career she embarked upon back in the 80s. It's fair to state that she's been a B-movie actress for a while, though her short time in Ghostbusters should have had given her a chance to do something greater. But as it's been seen more than once in the history of show business, being cast in a big movie doesn't really guarantee anything since otherwise it's likely that Hollywood would be overrun with A-listers more than it already is, and that term would have come to mean very little at this point. In some ways, it's better that Jennifer has stayed where she's at for so long since the pressure of being any more famous than she already is could have taken a heavy toll on her a while back, and it's definitely a proven fact that some people can't handle the fame that well. Whether or not she would be one of them is hard to say for certain, but it's actually a wise idea that she didn't find out, if only because there's no telling how it would go. Plus, it does feel as though she's had a better time with her career at this time by staying small and keeping things moving forward at a steady clip.
A lot of times when one tends to wonder what became of an actor all they need to do is look online and they'll discover that the actor is either still there and working to keep themselves relevant, or decided to retire and enjoy the rest of their life away from the cameras. Whatever the stars choose it's their decision and the easiest thing in the world is to simply accept it and hope for the best for them. At this time it does appear that Jennifer is pretty content with how her life has turned out.