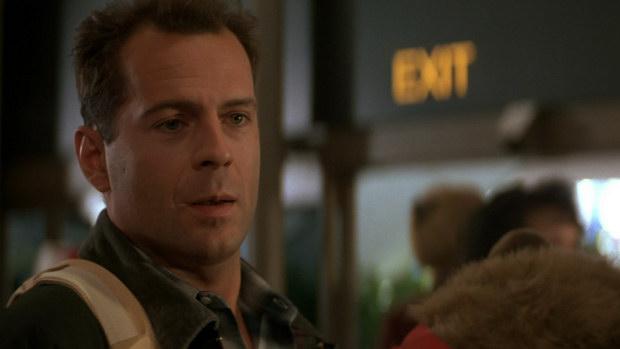 Bruce Willis, when commenting about his upcoming part in Die Hard 6, said, "I can run and I can fight on screen." Willis is 62, which means that while he can do two of the more essential functions of New York Detective John McClane, his action parts will be significantly reduced for any continuation of the series or the character. Willis admits that the time is coming soon when he will give up the role, which means either the series will come to an end or there will be an attempt at a spinoff.
Casting for the part of John McClane is crucial, as producers hope the Die Hard franchise can continue with the right actor. The twist in Die Hard 6 is that it will follow what many popular franchises do — create a prequel. The actor who will play the young John McClane is hoped to have the right mix of humor, sarcasm, wit, endurance, and perseverance as the McClane Die Hard followers come to expect. We don't want a clone, but losing the essence of McClane will be the foundation for an epic fail.
Starting off with a young McClane is not a bad idea. Willis will appear in the new project as a way to glue the storyline together, but the idea of giving us enough of Willis to keep watching while getting us comfortable with a potentially new McClane makes sense. Willis is another example of how new actors can pick up key roles to reignite viewer interest (Chris Pine of Star Trek comes to mind). Lead actors getting older seems to be a more consistent problem in action roles (Matt Damon in the Jason Bourne franchise, for example). Exceptions like Tom Cruise who keep their youthful appearance are few (though even he is showing signs of age now) so the question is how to keep successful franchises alive.
The question that applies to the Die Hard franchise and others is whether or not we should be content to appreciate what has been done, load them up on a cold winter night, and enjoy the old movies. There are not many new actors or actresses that can be expected to hang around for decades, especially playing the same character. TV season schedules are being reduced to 12 weeks versus the normal 16 or more, in part because the lead actors can get more money for less work. Other actors want to explore multiple film projects, including producing and directing their own.
It is generally agreed that the best of the Die Hard franchise was the first one. That was 30 years ago, when there was little or no CGI to replace action scenes. CGI may work for rebooting something like Star Trek or Star Wars but Die Hard is all about McClane. He is the good guy that the bad guys weren't afraid of but had an obsessive hatred and drive to kill him. Everything is built around his borderline insanity when it comes to dangerous situations.
Willis suggested that the John McClane character might be changed to accommodate a new actor. As a comparison, they tried doing that with the television series 24 and that ended with a thud. (Now there are rumors that there is a new 24 in the works, where the lead character is a female prosecutor.) Willis says he wants to make a final Die Hard that ends his character so, like Rambo, he can walk off into the sunset with dignity. We should give him his wish.