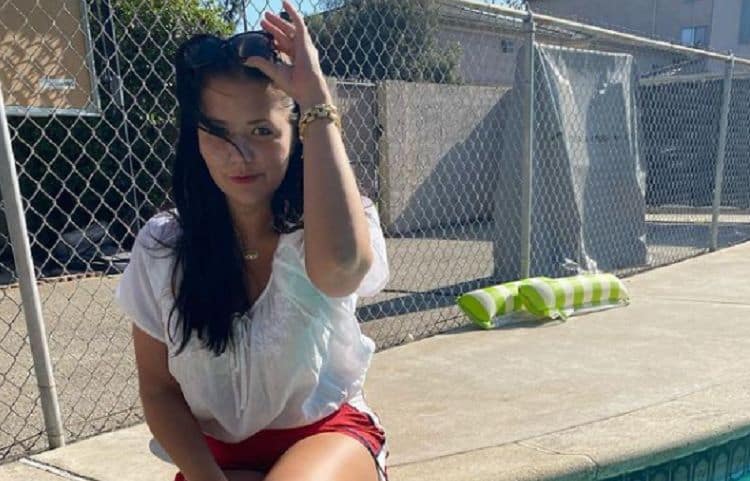 Hollis Inboden is the kind of actress who makes a mark on the world when she takes on a new role. She's blessed with the ability to take a character and make the character a superstar, and the world is forever happy when she takes on a new role. Right now, she's playing the best friend to Annie Murphy's character in the hit new AMC show, "Kevin Can F*** Himself," and her fans are excited to see what she's bringing to the table with this new role. She's led such a life, and it's time her fans learned more about her.
1. She's a School Shooting Survivor
She was 12-years-old back on March 24, 1998, when two students walked into Westside Middle School in Jonesboro, Arkansas, late, pulled the fire alarm, and ran into the woods to wait with an arsenal of weapons stashed and began shooting as the entire school went outside as a precaution. The boys opened fire killing four students and a teacher. She was one of the students who went through the shooting and survived.
2. She Wrote a Script
In 2011, she worked with a company called the New Colony theater to help draft a script about her experience as a school shooting survivor called "The Warriors," which was turned into a play. Her experience was harrowing, tragic, and awful, and one she will never forget.
3. She is From Arkansas
Hollis Inboden is a southerner. She was born and raised in Arkansas, but she eventually moved from the south to the Midwest to further her career as an actress. It was a good move for her being that she's accomplished so much in her time as a working actress.
4. Hollis is Not Her Real Name
Her name is not Hollis…well, kind of. Her birth name is Mary Hollis Inboden, but she chose to go by Hollis. We don't know why, but we imagine that it might have something to do with the fact that Mary is a very common name but Hollis is not. Therefore, it's more memorable.
5. She Cannot Swim
Something we all think is a common situation is not always a common situation. Perhaps it's being a Floridian that makes me think everyone can swim since we are always in the pool or on the boat or at the beach, but Mary Hollis Inboden cannot swim. She says so herself on her Instagram feed while sitting with her feet in the pool water.
6. She's a Homeowner
Hollis Inboden has a new home. She bought herself a fixer-upper in her hometown back in the spring of 2021, and she is very excited about it. She is taking applications from HGTV design pros interested in turning her fixer-upper into her dream bungalow, in case anyone is offering.
7. She Loves Music
When she picks a favorite place to go, it's her dad's music room. She calls it her favorite place on earth, and we can see why. The walls are lined with shelves. The shelves start at the floor and work their way up, and each one is filled with music. They're technically albums, but we aren't sure that everyone knows that word. It's older than tapes and CDs, after all.
8. She's Very Private
Hollis is a private woman. She does not discuss her personal life, her love life, or any other life that she has outside of her work and the things that she enjoys, and we are here for it. She likes to keep things private and personal, and we see nothing wrong with that. She's a woman after our own hearts, and she's good at keeping her life where she wants it.
9. She Quarantined with Her Parents
When she was locked up at home, she was locked up at home with her mom and dad, and she enjoyed herself. She is clearly very close to her parents, and they clearly adore their daughter, so it seems like a nice way to spend that kind of time together. Family is everything, and being together is always the most important place to be.
10. She's a Dog Lover
And, her dog is adorable. She posts many photos of her cute pup on the 'gram, and we are glad she does. If you need a little uplifting dog time, you should check her out. She has some other photos, too, but it's the dog that really does capture our attention. We don't know the dog's name, gender, or any other details, but we know it's cute and what else matters, honestly?
Tell us what's wrong with this post? How could we improve it? :)
Let us improve this post!