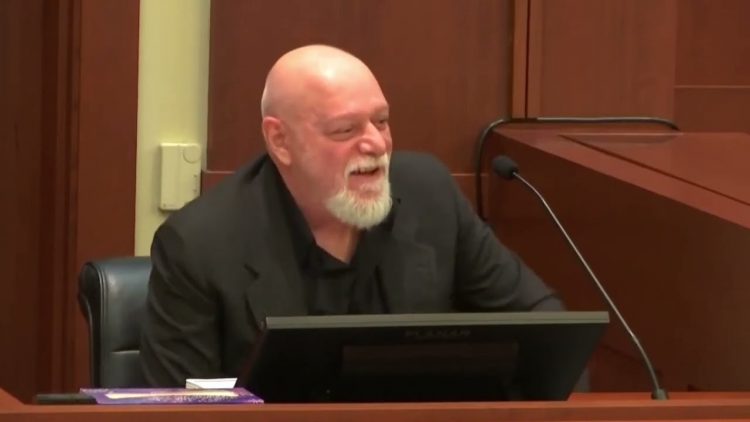 It was the trial watched around the world. Few televised trials have had as much press and interest from the world as this one. We think of O.J. Simpson, Kyle Rittenhouse, and Casey Anthony off the cuff, and now we get to add the Johnny Depp/Amber Heard trial to the list. Unlike the three former trials mentioned, the Johnny Depp/Amber Heard trial was almost comical. The famed actor kept the world laughing with his responses and facial expressions, and it was sheer entertainment for many. Throughout the trial, of course, we learned some unflattering things about Depp and Heard but Heard walked out of the courthouse a loser in every sense of the word. However, we got to meet some of Johnny Depp's friends and were fascinated. Who is Isaac Baruch, the friend who stepped up when his friend was in need?
1. When Did Isaac Baruch Meet Johnny Depp?
What is interesting about this friendship is that the friendship itself is older than Amber Heard. Depp's accuser was born six years after these two met. Baruch and Depp met and became friends in 1980, which means their friendship is now 42 years old. He is one of Depp's oldest friends.
2. He Worked for a Major Club
In the 80s, there was nothing bigger, better, and more famous than the Viper Room in LA. It was a famous club where everyone who was anyone was seen all the time. Those who wanted to see their names in the press were at the Viper Room. Those who were hoping to become famous tried desperately to get into this club. It was the 80s club of Los Angeles, and Johnny Depp was part owner of the club. Baruch worked for the club, and it's how these two long-time friends met.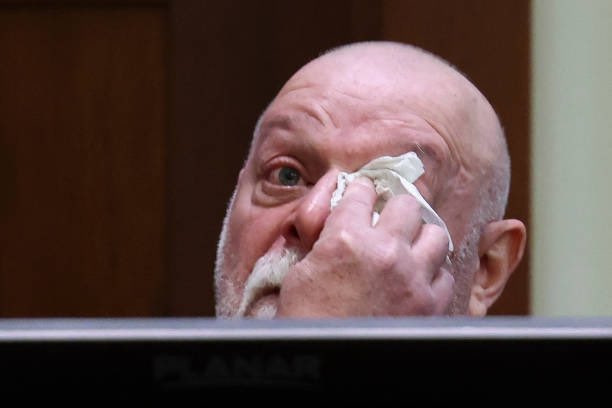 3. He Fell on Hard Times
Though Isaac Baruch doesn't speak too much about the hard times he suffered, he's said more than once that Johnny Depp has been one of the best friends a man could ever ask for. Over the course of their friendship, Depp has lent him more than six figures when he needed funds, and he's also provided his friend a home when he didn't have one. That's a good friend.
4. He Paints
Isaac Baruch is nothing if not an artist. His joy in life is painting, but he had to put his career as an artist on hold for some time. It was difficult for Baruch to paint watching his oldest friend suffer accusations of so much abuse and so many horrible things, and he made that very clear.
5. Isaac Baruch Doesn't Appear to Like Amber Heard
Though there was a time when he did like Heard, he has changed his mind about her – if we had to guess. He said of her while on the stand that she needs to be responsible for her own actions and her own life, and she needs to move on. He was adamant that there was never even one indication that Depp was ever abusive in any manner and that he simply does not believe it.
6. He's Living in LA
At the current moment, Baruch resides in a luxury penthouse in Los Angeles. The Eastern Columbia Building is where the penthouse is located right downtown, and it's also owned by the famous actor. The painter has been living there for some time, though he was born in Florida.
7. He Loved Amber Heard at One Time
When his friend Johnny Depp began dating Amber Heard, Isaac Baruch loved her. He loved the couple together. They were a wonderful couple who was so into one another, and he witnessed nothing but love and respect. This is why he was shocked when Heard accused Depp of being someone who abused her. He never saw an indication of this, and he never saw anything less than happiness between the two.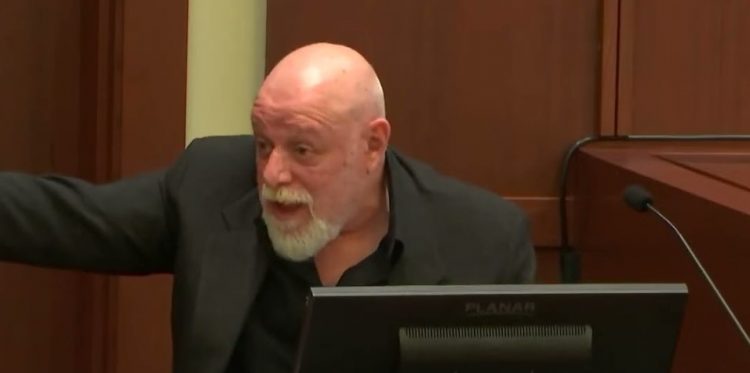 8. He Sells His Work for Good Money
When Baruch sells his paintings, it is for good money. He's reportedly sold his work to his friend for as much as $100,000 per painting, which is huge. Few artists ever make it to that level of success, particularly when they are still alive and well. He did, however, and his work is well-known.
9. Where is He From?
We don't know much about Isaac Baruch, but we do know that he is allegedly from Florida. There are reports that he was born and raised in the Sunshine State. However, it's been many years since he lived in Florida. He's been in LA since the 80s.
10. He Prefers to Live a Private Life
Despite being close friends with one of the world's most famous actors, Isaac Baruch is a man who chooses to live a private life. He doesn't spend time being photographed with his friend. He doesn't use his friend to gain anything in life, and they just enjoy one another's company. It's a friendship that's lasted longer than most of us have been alive, and its one that the world could see is a good one from the stand.
Tell us what's wrong with this post? How could we improve it? :)
Let us improve this post!