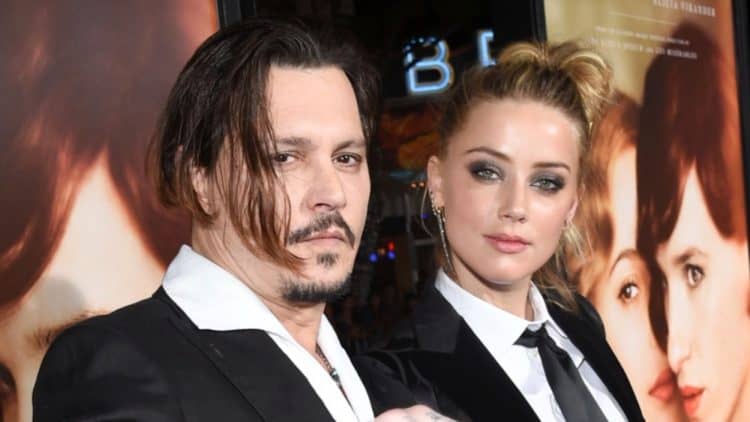 The defamation case between Johnny Depp and Amber Heard is underway as the actor is seeking $50 million in damages from his ex-wife, who notably damaged his reputation following an article she wrote in the 2018 Washington Post that claimed she was a victim of "sexual" violence. Johnny Depp's career strongly took a turn for the worse when the actor lost his sensational libel case against a British newspaper in 2020. The Sun newspaper posted an article claiming that Depp was a wife-beater and the judge determined that it was true. In response, Johnny Depp was asked to leave the Fantastic Beasts franchise and his career hasn't been the same ever since. However, this is an odd situation.
Depp has several criminal acts on his record, notably being arrested in Vancouver in 1989 for assaulting a security guard and New York City in 1994 for causing major damage inside The Mark Hotel; however, none of his arrests include domestic violence against any of his spouses. In fact, the actor doesn't have any accusations in regard to abuse except for Amber Heard. The actress on the other has been arrested for an altercation at an airport by the Port of Seattle Police on September 14, 2009. Heard allegedly grabbed then girlfriend's, Tasya van Ree, arm. The case was eventually dropped by prosecutors; however, there have been alleged reports of Heard's abusive behavior. One of them actually comes from her former assistant, Kate James, who described Heard as "extremely difficult" and "abusive". However, it's not just the mountains of accusations against Heard that don't paint her in a good light, but the fact that she actually admitted to hitting Johnny Depp herself:
"I'm sorry that I didn't hit you across the face in a proper slap, but I was hitting you, it was not punching you," Heard said. "I don't know what the motion of my hand was, but you're fine, I did not hurt you, I did not punch you, I was hitting you. I can't promise you I won't get physical again," she added. "God, I f**king sometimes get so mad, I lose it."
Now to be clear, this isn't a hit piece on Heard. In truth, I have no idea what's going on behind closed doors between these two. The trial is far from over, so there could be things that Amber Heard reveals that would make Depp look bad as well. I'm simply going off information that's been brought up in this situation. Here's the thing, it's safe to assume that Johnny Depp is viewed as the villain of this story. However, it's baffling that Amber Heard is being hailed a domestic survivor when the woman is caught on tape admitting that she hit Depp. It doesn't help that people close to the actress are actually speaking out against her behavior. It's clear that Heard is not innocent in this case, but the fact that she's not being held accountable for her actions is disgusting. Johnny Depp shouldn't have been blackballed. Again, I have no idea what goes on between these two behind the scenes, but when Heard is caught saying that she actually hit the man, plus all the allegations and rumors about her destructive behavior, how is possible that the actor is the one that suffers here?
Depp's life has drastically been ruined. Depp is an example of why men don't necessarily come out about their struggles with domestic abuse. Society doesn't generally take it seriously and rarely are there repercussions for a women's actions. This isn't just about his career, but Depp is scarred mentally because of this situation. If it is true that Heard was the cause of all Depp's struggles in the last few years, then the actress should be blacklisted from Hollywood. She's clearly not going to prison for what she's done. Plus, does Hollywood really want to send the message that it's okay for a woman to be an abuser?
It's no secret that Tinseltown isn't exactly rainbows and ponies, and given the recent culture shift, it would be a big low if Heard's career continues if this case turns out that she's been the abusive partner in the relationship. This also can be a case where both parties led a toxic and abusive relationship. If Heard was simply fighting back against her oppressor, then Johnny Depp deserves to be blacklisted. However, given all the evidence that has come out against Heard, it's likely that either both parties were at fault or Amber Heard was the clear abuser. Anything can change once Heard gets her chance to tell her side of the story, but if the actress is as bad as she's been made out to be, then exactly why should she be celebrated as a domestic survivor?
Tell us what's wrong with this post? How could we improve it? :)
Let us improve this post!