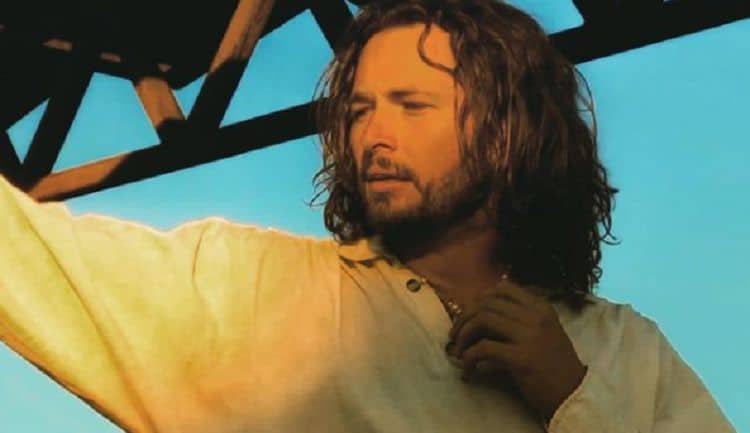 Hania Stocker is a man whose name you might get to know if you're into Temptation Island. It's an interesting show about couples who want to test the boundaries of their relationships because…well, we don't understand…by moving into a house with a bunch of single people who are literally there to pursue anyone they fancy whether they are single or not. The entire point is to see if you are really that into your partner, and he's there to see if he and his girlfriend of 1.5 years, Ash, can make it work. She's moving across the country, and they aren't secure enough in their relationship to do the long-distance thing. So, they are going to see if they can live together while someone else is actively trying to break them up. Sounds like a great plan, but it's what people want to watch, so it gets a spot on television.
1. He's in a Relationship
Hania Stocker is a man with a lady friend. He is not headed to this show to see if he can break someone up as a single. He's coming into the show to see if someone can break up his own relationship – it really seems like an odd way to torture oneself, does it not?
2. He Was Interested First
He's dating a woman by the name of Ash. They met and began dating 1.5 years ago, though he was interested first. We know this because they were introduced by friends, and nothing happened. He slid into her DMs, and nothing happened. It wasn't until they met through a dating app that she finally showed some interest.
3. He's Older
He is approximately two years older than his girlfriend. He is 30, and she is 28, and that seems to work for them. Well, it seems to work for them now, though there are a few other things that might not be working out well in their own favor.
4. He is a Gardener
His job is only listed as that of a gardener. Perhaps he is in the landscape business? He's also in New Mexico, so we imagine his version of landscape is different than that of other people who live in a less dry climate, but he seems to enjoy what he does.
5. He is Not Sure Things Will Work
With his girlfriend moving across the country from New Mexico to Brooklyn to pursue her career as a writer, it seems that their romance is on the rocks. It is apparent that neither one of them is certain that long distances will work. Here's a bit of advice for everyone – when it's right, you know it. There is no question. It really is that simple.
6. He is Also an Actor
When he is not in the garden, he is working on getting his acting career started. Something that we are wondering considering his girlfriend also lists herself as an actress – perhaps they are fine, and they just want their names out there so that they can pursue a career with bigger names and some social media followers? Listen, we don't judge. You do you, and do what works.
7. He is a Proud Uncle
He seems close to his family. He's got a couple of adorable nephews he's shared on his Instagram page, and he seems to adore them. They also, in return, seem to adore spending time with their uncle. This is what happens when you are close to your family and spend time together.
It seems Hania got himself a dog prior to the COVID pandemic beginning, and what perfect timing. He seems to have quarantined based on his posts, so he had his pup with him to spend some quality time together, and it appears his dog is just about the most important to him. His pup's name is Milo.
9. He Seems to Love His Job
If you check out his Instagram page, he seems to really enjoy what he does for a living. He seems to love hardscaping and landscaping, and it does seem to be a passion. He also mentions that lavender is one of his favorite flowers, which is lovely.
10. He's Private
While he's on reality television and he is active online, he is still a rather private man. He's not sharing too much of his personal life with anyone. He doesn't even call his girlfriend by name or introduce her on his social media page. He simply alludes to her and shares very few intimate photos.