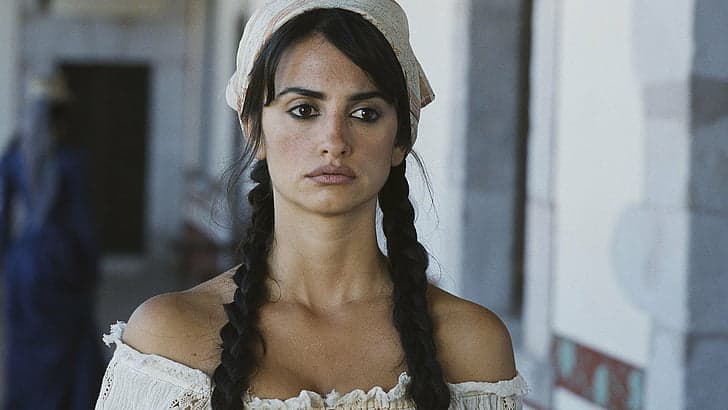 Over the last 20 years, social media has become an important part of many people's daily lives. We've gotten to the point that it's actually somewhat unusual for people not to be active on social media – especially for those who work in the entertainment industry. Still, despite how 'normal' it has become for people to share their lives on the internet, some have found that spending too much time online can be problematic. For that reason, actress Penelope Cruz has decided that she doesn't want her children to be active on social media. In fact, keeping her kids away from the internet is something she is very serious about. While some people may think she is being overprotective, Penelope definitely has her reasons. Keep reading to find out why Penelope Cruz's kids aren't on social media.
Who Are Penelope Cruz's Kids?
Throughout her career, Penelope Cruz has been relatively private when it comes to her personal life. As a result, there are lots of people out there who may not be very familiar with who her children are. In fact, even some of Cruz's biggest fans may have never seen photos of her children. Cruz has been married to Spanish actor Javier Bardem since 2010 and the couple has two children together. Their son, Leo, was born in 2011 and their daughter, Luna, was born in 2013. For the most part, Penelope has kept her children out of the public eye and she doesn't post them on her own social media accounts.
Why Aren't Penelope Cruz's Kids on Social Media?
For starters, Penelope Cruz's children are so young that not being on social media isn't that unusual. Most parents of 10 and 8-year-olds probably aren't comfortable with the thought of their kids posting things online. However, it appears that even once her children get a little older, Penelope's stance on them using social media isn't going to change. According to an article from MSN, Penelope said, "I have a strange relationship with social media where I use very little of it in a very careful way. There is something that is not making sense, and it is especially affecting younger generations." She went on to say, "The lack of protection that it is for a 12-year-old to be involved in social media, any form of social media, there's no protection for them, for their brains that are still developing, and how that affects the way they see themselves, everything, like, related to bullying. So many things that are not the childhood that we had". Penelope's stance on her children and technology doesn't stop with social media, though. Overall, she is a firm believer that her children should be using technology in moderation. She added, "I'm very tough with technology, for example, with my kids… It's like, yeah, we're going to watch movies sometimes or some cartoons. How can I not let them watch movies? That has been, like, some incredible moments of happiness since I was a little girl. But not phones until they are much older and no social media until at least 16. I really see that that is, like, protecting mental health, but I seem to be part of a minority. I don't know." Instead of spending their time scrolling and tapping on social media, Penelope Cruz's kids are getting the chance to enjoy as 'normal'
Science Supports Penelope's Feelings
Even though social media is thought to be light-hearted and fun, the reality is that a lot of what Penelope said is true. Social media also has a pretty dark side that many users will encounter at least once during their time online. Research has shown that social media use can have a negative impact on people's mental health. A "study tied social media use to decreased, disrupted, and delayed sleep, which is associated with depression, memory loss, and poor academic performance. Social media use can affect users' physical health even more directly. Researchers know the connection between the mind and the gut can turn anxiety and depression into nausea, headaches, muscle tension, and tremors." While not all social media users will experience these things, it's easy to see why a parent would want to protect their child from the possibility of these negative experiences. Since Penelope knows firsthand how overwhelming lots of attention can be, it makes even more sense that she would want to shield her children as much as possible. Since they are being raised without social media, they may not even feel the need to sign up once they're older.
Tell us what's wrong with this post? How could we improve it? :)
Let us improve this post!