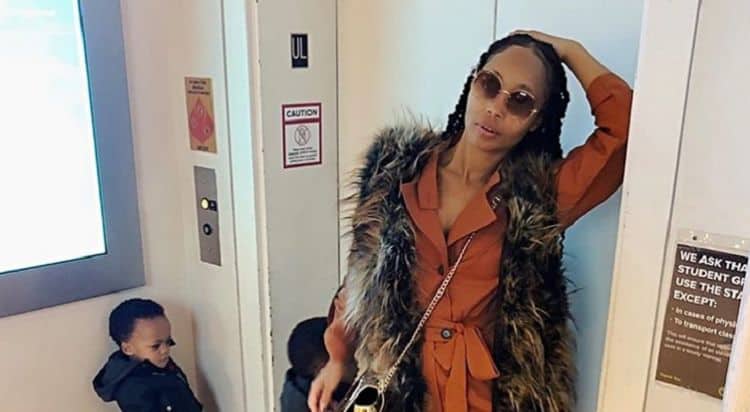 In late 2018, Shamari DeVoe hit our screens as the new housewife on hit reality TV show, The Real Housewives of Atlanta. But did you know Shamari had already tasted fame as 1/3rd of multi-platinum R&B group, Blaque? Read on to discover 10 other things you may not know about Shamari DeVoe.
1. She's R&B Royalty
Shamari's first foray into the entertainment industry was with country-urban group, Buutz. The group enjoyed only limited success, and Shamari soon left the group behind to form Intrigue. Intrigue fared better than its predecessor, even managing to secure a recording contract with Elektra Records. However, after meeting up with Brandi Williams at a talent show, Shamari left Intrigue behind to join Williams and ex-schoolmate, Natina Reed, in girl-group Blaque. Blaque went on to enjoy massive success in the late '90's, with their debut album securing more than 1.5 million sales. The group cemented their success when Billboard named them the fourth Best New Artist of 1999.
2. She's in the teen movie, Bring It On
Alongside fellow Blaque members, Reed and Williams, DeVoe made a brief appearance in the 2000 teen movie, Bring It On. Devoe played Lava, one of the members of the East Compton Clovers cheerleading squad. Bring it On gave Shamari an appetite for the movies, and in 2003, she cameoed as herself in 2003 dance film, Honey. Starring Jessica Alba and Mehki Phifer, the movie also saw a brief appearance from hip-hop legend, Missy Elliott.
3. She made her TV debut on V.I.P
Shamari's debut on US TV came in Pamela Anderson's flagship show, V.I.P. The series ran for four series between 1998 and 2002, and in its time, featured a number of guest celebrity appearances from the likes of Stone Cold Steve Austin, Jay Leno, and Jerry Springer. Shamari made her own guest- turn in the 2000 episode, "Kayus Ex Machina".
4. She has TLC connections
Shamari owes much of her early success to late TLC front-woman, Lisa Lopez. Known best by her stage name "Left Eye," Lopez is credited for discovering and mentoring Blaque through much of their early success.
5. She's one half of a "Power Couple"
On March 10, 2006, Shamari and New Edition's Ronni DeVoe tied the knot after many years of dating. Now happily married for over a decade, Ronni and Shamari have vowed to stay "Married 4 Life", a pledge they reinforce at their annual "Marriage 4 Life Walk". The pair believe the 2-mile walk, in which couples walk, talk and hold hands, changed their marriage for the better, and regularly encourage other couples to join them on the walk through their social media pages.
6. She's mother to twins
At the age of 37, Shamari became a mother for the first time in 2017 when she and Ronni welcomed twin boys, Ronald III and Roman Elijah, into the world. By that time, the couple had been married for 11 years. Not content with leaving the fame game to their parents, the twins have already acquired their own fan-base, with other 56000 Instagram followers regularly tuning in to their updates.
7. She has a social conscience
Founded in 1908, Alpha Kappa Alpha (AKA) aims to break down the social and economic barriers to education via community service programs. The sorority is open exclusively to female undergraduates or graduates. Thanks to her Bachelor of Arts in Sociology from Georgia State University, Shamari was able to join the society via the Graduate chapter in December 2014.
8. She hasn't abandoned music
Shamari is currently working on a collaboration with husband Ronnie, entitled Me & Mari. The duo has already given us a taste of what's to come via their 2018 single "Love Comes Through". Shamari also continues to perform with Blaque bandmate, Brandi Williams, with their July performance at ATL Live featuring on a recent episode of RHOA.
9. Shamari had to convince Ronnie to film Real Housewives of Atlanta
Ronnie was initially averse to the idea of RHWOA, and had to be convinced of its merits. According to Shamari, he finally relented when she proposed using the show as a platform to demonstrate their talents as "marriage ambassadors".
10. She has longtime friendships with her RHWOA castmates
Shamari and Kandi Burruss first got together when Burruss remixed the Blaque classic "808". Their friendship was cemented when Shamari's husband, Ronnie DeVoe, sang with his group, Bel Biv DeVoe, at Burruss' wedding. The connections don't end there: her friendship with fellow housewife, Porscha Williams, dates back to their school days at Decatur High School.