Michelle Visage (born September 20, 1968), whose full name is Michelle Lynn Shupack, is an American singer, radio DJ, TV host, podcaster, actress, and producer. She initially became famous for being a member of the musical group, Seduction, which had five singles on the Billboard Hot 100. She then became a part of The Soul System, R&B and dance music group. In 2011, she joined the reality competition series RuPaul's Drag Race as a contestant and that opened a lot of career pathways for her which we'll explore in this article.
Michelle Visage grew up in New Jersey and was raised Jewish. She attended South Plainfield High School and graduated in 1986. Visage then moved to New York and enrolled in the American Musical and Dramatic Academy in Manhattan for 2 years. After finishing her studies, she stayed in New York to pursue a career as an actress. The following 20 interesting things about Michelle Visage will blow your mind.
1. Michelle Visage Won a Madonna Look-alike Contest When She Was 16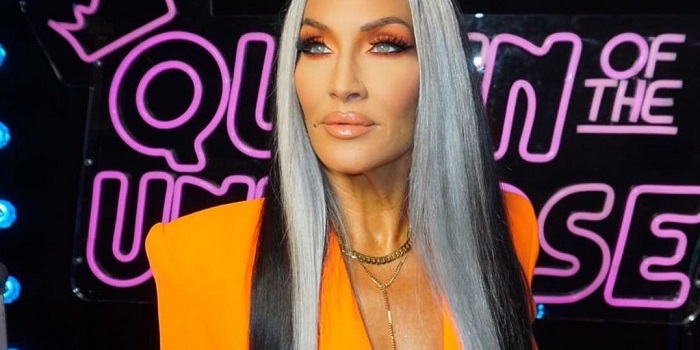 Right after finishing school in 1986 and before heading to New York, Michelle Visage won a Madonna look-alike contest. She was just 16 years old at this point. In retrospect, this might have been the very event for Visage that made her believe in herself and become what she is now.
2. Her Mother Arlene Gave Her a Fake ID to Help Her Make Connections and Further Her Career in the Club Scene
While living in New York, Visage was constantly active in the Club scene. She met her future friend and co-star RuPaul during this time too. Her mother gave her a fake ID to support her. Well, thanks to the iconic fake ID — Visage learned to vogue and became prominent in the New York drag ball scene.
3. Michelle Visage Used to Work as a Receptionist During Day Time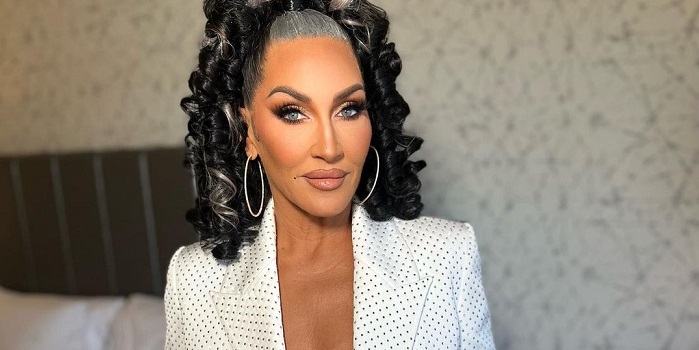 She was building connections and becoming a star during the night. But by day, she was a receptionist at Casablanca and Fundamental Things in New York. Michelle Visage worked in the garment district at this day job.
4. Michelle Visage Was Diagnosed with Hashimoto's Disease at Age 51
Hashimoto is an auto-immune disease that occurs when your body makes antibodies that attack the cells in your thyroid. Michelle Visage was diagnosed with the disease in 2019. However, she is health-conscious and deals with it well.
5. She Rose to Fame with a Platinum-Selling Album, "Nothing Matters Without Love"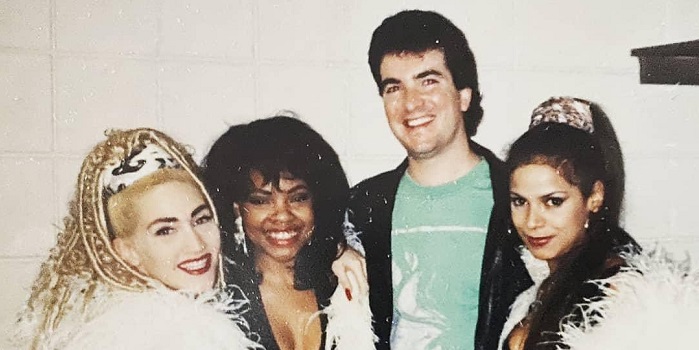 As a member of the Pop Trio, Seduction, Michelle Visage pulled in a huge following. Their album Nothing Matters Without Love was released in 1989 and it was a hit. The album had ten songs and Visage was in six of them.
6. She's Been a Judge on "RuPaul's Drag Race" Since Season 3
Michelle Visage joined RuPaul's Drag Race as a contestant. But became a permanent judge along with Santino Rice and BiIlly B in 2011. She also appeared on eight seasons of the spin-off show, RuPaul's Drag Race All Stars. By the time of season 11 of RuPaul's Drag Race, she had become a producer of the show.
7. Michelle Visage Was Also a Morning Radio Personality for 15 Years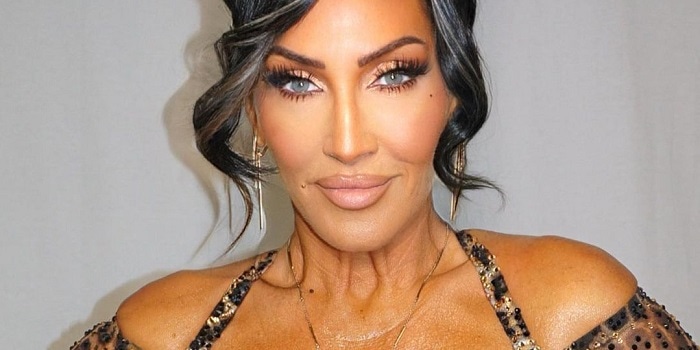 Michelle Visage has an extensive history in radio broadcasting, spanning over 15 years across various stations. Her career in radio began in 1996 when she co-hosted a morning show with RuPaul on WKTU in New York City and continued even after RuPaul's departure. She then moved on to other stations including Hot 92 Jamz in Los Angeles and The Morning Mix on WNEW-FM. After a stint at Sirius Satellite Radio's The Beat 66, she later joined SUNNY 104.3 in Florida and 93.9 MIA in Miami, before finally moving back to Los Angeles in 2011.
8. She Also Co-Hosted the Webby Award-Winning Podcast "RuPaul's What's the Tee?"
Michelle Visage has also co-hosted the weekly podcast RuPaul: What's the Tee? alongside RuPaul. They engaged celebrities in interviews and covered a broad range of topics, including personal experiences and aspects of RuPaul's Drag Race. Their engaging discussions led to the podcast winning a prestigious Webby Award in 2018.
9. Michelle Visage Competed on the UK's "Strictly Come Dancing" in 2019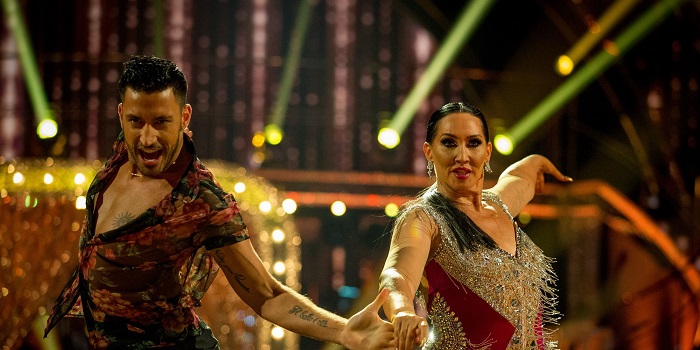 In August 2019, Michelle Visage participated in the 17th series of the UK's Strictly Come Dancing on BBC. On September 7, she was confirmed to be paired with professional dancer Giovanni Pernice. Their performances throughout the competition were fan favorite
10. Michelle Visage is Famous for Being a Three-Time Emmy Award Winner
Michelle Visage has bagged multiple award nominations during 2015 and 2023. Her most notable achievement, however, is taking home three PrimeTime Emmy Awards. She won them as a producer for RuPaul's Drag Race consecutively in 2019, 2020, and 2021.
11. She Has Also Authored a Bestselling Book, "The Diva Rules"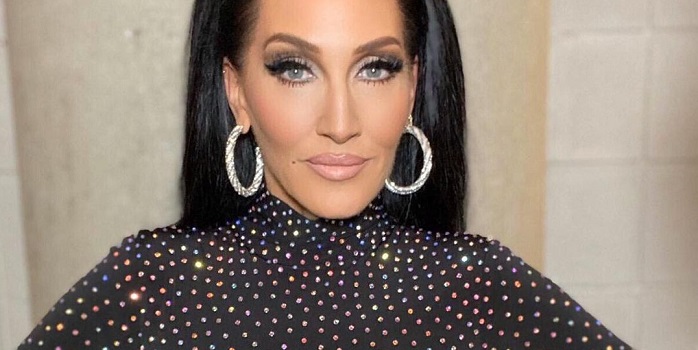 Michelle Visage stepped into the literary world on November 10, 2015, with the publication of her first book titled The Diva Rules. The book quickly became famous among her audience. She wrote about living life fully and shared life advice on success with young women.
12. Michelle Visage Was Featured on The Bodyguard, Which Has the Bestselling Soundtrack of All Time
The song "It's Gonna Be A Lovely Day" is included in The Bodyguard — the 1990s starring Whitney Houston and Kevin Costner. This song is performed by Michelle Visage as a remake of the original by Bill Withers. So, Michelle Visage also has that under her belt — being featured alongside the best-selling soundtrack of all time.
13. Michelle Visage is a Virgo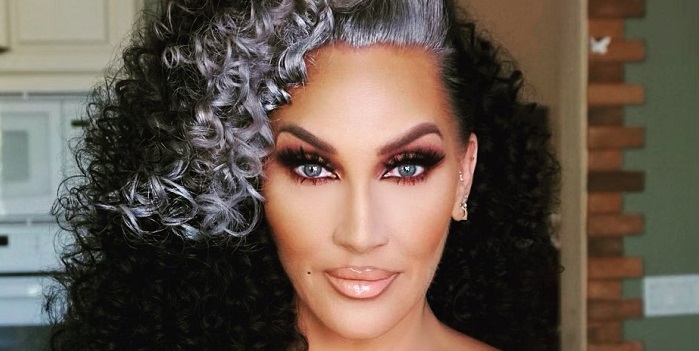 Michelle Visage was born on September 20, 1968 — which makes her a Virgo. Virgos are known for their practicality, attention to detail, and a strong sense of duty. This star sign is often seen as indicative of a strong, focused, and hard-working personality and Michelle Visage is a living example of it!
14. Michelle Visage Was Adopted by a Jewish Family When She Was Just 3 Years Old
Visage has known that she is an adopted child since an early age. She was adopted by Jewish parents and was raised Jewish for the very reason. Her biological father was Jewish too.
15. Michelle Visage Has Irish-Italian Ancestry
Michelle Visage's biological mother was Irish and Italian catholic. So while she has grown up in New Jersey, the multi-talented artist also has Irish-Italian roots. That reminds us — Michelle Visage has also appeared as a judge on Ireland's Got Talent which first began airing in February 2018.
16. Her Breast Implants Had to Be Removed Due to Hashimoto's Disease
Michelle Visage was known for her trademark breast implants. However, in April 2019, she had to get them removed after being diagnosed with Hashimoto's disease. She was precisely 51 years old at this time.
17. Michelle Visage Hosted a Pandemic Lockdown Series Right from Her Own Home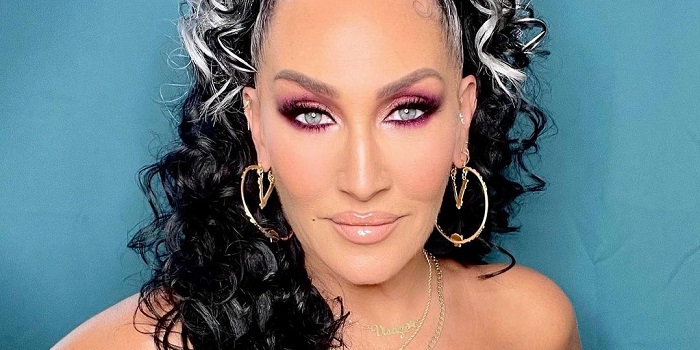 During the global pandemic, Michelle Visage produced a lockdown series from her own home. Alongside her husband, David Case, who is a writer and executive producer. The series featured their family and the content was for BBC.
18. She Has Recently Done Another Podcast: Michelle Visage's Rule Breakers on BBC Radio 2
Michelle Visage launched a new podcast, Michelle Visage's Rule Breakers on BBC Radio 2. Its first episode aired on March 12, 2022. She interviews her favorite divas, rebels, and rule-breakers. The podcast revolves around stories of those who defied societal norms, inspiring listeners to create their own paths!
19. Michelle Visage Has Two Lovely Daughters and Two Rescue Dogs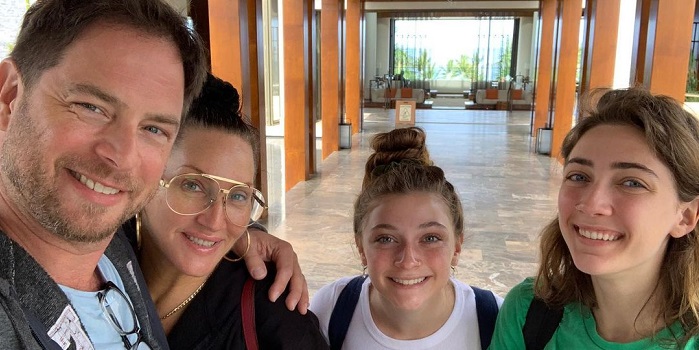 Michelle Visage is a proud mother of two daughters, Lillie and Lola Case. She is also a passionate animal lover and has opened her home to two rescue dogs. This adds to her warm family dynamic in Los Angeles.
20. Michelle Visage Suffered From an Eating Disorder That Started When She Was 13
Michelle Visage courageously opened up about her struggles with an eating disorder, which she said began when she was just 13 years old. It continued into her adult life, but she has since overcome it. Her experience gives her a unique perspective on body image and self-love, topics she often advocates for.