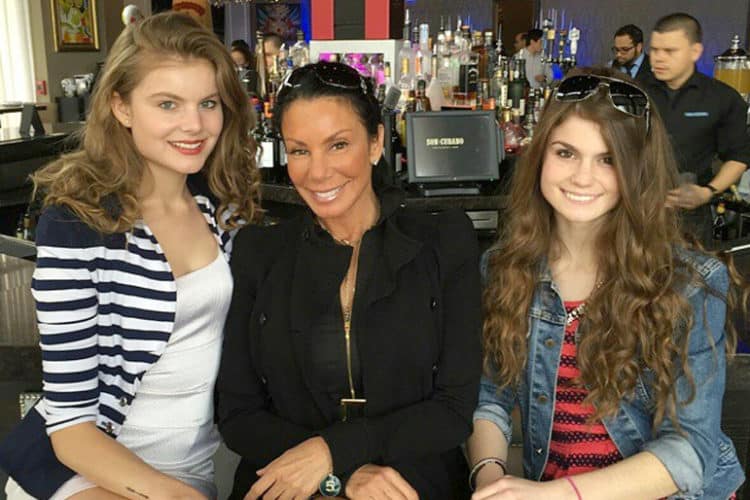 Love makes the world go around, but it can be difficult getting someone to make your heart skip a beat, as the romantics will put it. They say you will kiss many frogs before you find your Prince Charming and for Danielle Staub, the number 21 may have a significant meaning to her. She became divorced on 21 February 2019 and on 28 February 2019, she got engaged for the 21st time. For most of us, love is elusive, but Danielle somehow finds it quite easily.
Besides being just engaged, she is set to be a Duchess since her fiancé, Oliver Maier, happens to be the Duke of Provence, France. While others may be congratulating her for her new found love, the cast of The Real Housewives of New Jersey (RHONJ) is not happy for her. Let's see how the Real Housewives of New Jersey feel about Danielle Staub today.
She is not worthy of being anyone's wife
Margaret made it clear that she cannot imagine who in their right mind would want to marry Staub, adding that most probably only a 90-year-old with a foot on a banana peel. The two costars have never gotten along, and Margaret thinks their relationship is non-existent and Staub is not a person she would want in her life.
Further, now that she is engaged to a Duke, Margaret took to twitter to make her feelings clear about Danielle. She posted that Danielle may be the Duchess, but she will never be a housewife because that is one job she cannot sleep her way into; an opinion that maybe even Danielle seems to agree with since Danielle claims that her upcoming roles of wife and Duchess are not what she wanted.
Matter of fact, she was not interested in Maier the first time she met him; he came across as rude and arrogant, and Danielle only appreciated him after knowing him. Another cast member, Jackie Goldschnieder also does not hide her feelings about Danielle saying she would only set her up with one of her single guy friends to punish them or if she hated them secretly.
She is not a loyal friend
Margaret Josephs tweeted that Danielle was sleeping with her best friend's boyfriend. According to Margaret, Maier was the boyfriend of one of the best friends of Danielle, and she considers the move "classy." However, one Staub fan also told Margret that she had cheated on her ex while still married to Joe Benigno, but Margaret claimed that her marriage is happy.
She is conniving
Margaret revealed to US Weekly that seeing Danielle's love life on the fast lane was not surprising because, like a cockroach, she always looks for ways to survive. Truth is Margaret thinks that Danielle will take advantage of the opportunity to have her spin-off; she even has a name for it "Dirty Danielle." If she did, Danielle would not be the first to have her spin-off show; Caroline Manzo had "Manzo's with Children" which aired for three seasons.
She is vindictive and clingy
According to Jackie, Danielle is unforgiving, and the fact that she does not know Danielle as well as other cast members does not stop her from reaching that conclusion. In her opinion, Danielle will try to latch onto people and 'own' them, but the minute they make her angry she will turn on you, try to bring you down and destroy you.
Margaret stamped on Jackie's opinion by saying the dynamic in the relationship between Teresa and Danielle was simple. Since Teresa is not the type of person to call a friend every day, the friend is the one to check in on her. Danielle happens to fit that description because she is the kind of person to call you every morning. Margaret attributes the extra attention Danielle gives her friends to her idleness saying Danielle does not have any job.
Final Verdict
Danielle Staub has rubbed her fellow cast members the wrong way, and she barely has any friends loyal to her in the show. The feud between her and Margaret has been going on for so long that even their husbands got caught in the middle of it and began fighting too; Caffrey, the ex-husband of Danielle, accused Benigno of being jealous of Caffrey because Margaret did not have the looks of Staub.
We can only hope that the future Duchess and Margaret stop their feud. All the same, let's wait and see what more they pair will fight over because they inevitably will.
Tell us what's wrong with this post? How could we improve it? :)
Let us improve this post!