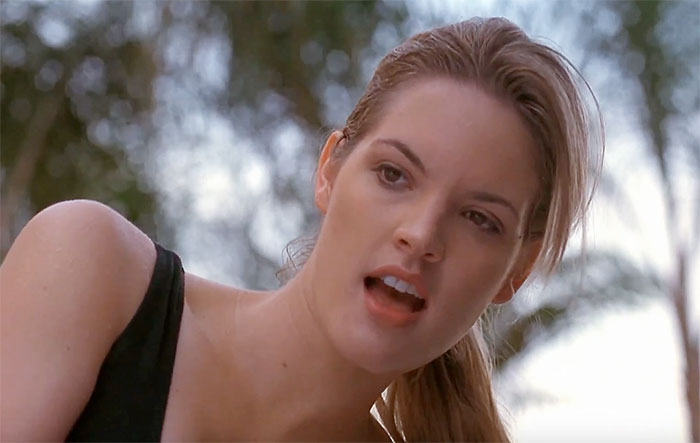 While most people in Hollywood crave fame and all the attention, some find a way to stay away from the limelight. Although not a popular route, few actors and actresses choose to turn their backs on it all and walk away. In her heydays in Hollywood, the Billy Madison actress was better known as Bridgette Wilson.
Fans of the 90s and 2000s would easily remember the actress. However, for those who don't – we're here to jog your memory. Let's take a look at 10 interesting things about Bridgette Wilson.
1. Bridgette Wilson was 1990's Miss Teen USA
Wilson had always known she had a pretty face before starting a career in television. Her first major appearance on TV screens was competing in the 1990 Miss Teen USA. She got into the competition and won it at age 17. Her win at the competition made her the second person from Oregon to wear the crown.
2. Wilson Made Her Acting Debut in the 90s
Fame brings its fair share of opportunities. For Wilson, winning the 1990 Miss Teen USA pageant brought an opportunity to launch an acting career. The opportunity presented itself as playing Lisa Fenimore in NBC's soap opera Santa Barbara. She joined the show's production in 1992 and went on to star in 20 episodes.
3. Bridgette Wilson's Most Popular Film Features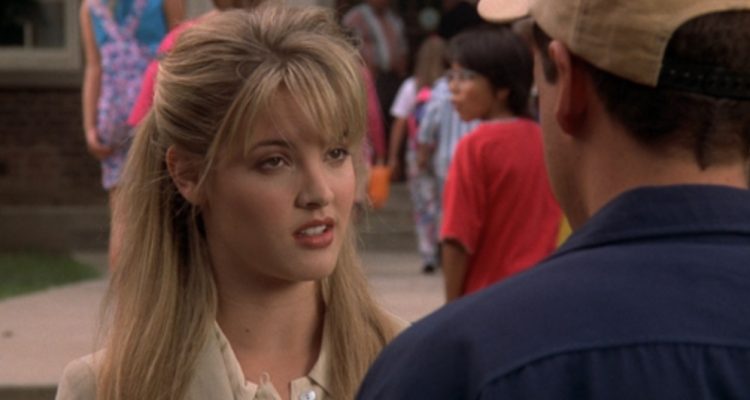 Wilson played the third-grade teacher, Veronica Vaughn, in Billy Madison (1995) alongside Adam Sandler. Not many may remember or recognize the actress, but she also played Sonya Blade in the first installment of the Mortal Kombat film series. However, she almost also did not get the part. Cameron Diaz was the director's first pick, but she had to be replaced due to a broken wrist.
4. She is Married to Pete Sampras
The former actress is successfully married to American professional tennis player Pete Sampras. After dating for nine months, the couple tied the knot on September 30, 2000. The marriage produced two kids, Christian Charles Sampras, and Ryan Nikolaos Sampras. As a result of the marriage, the actress is currently known as Bridgette Wilson Sampras.
5. She's a Self-taught Piano Player
As a child, Wilson was fascinated with the piano and longed to learn to play. Without any guidance or instructor, the actress taught herself to play. That's right; she taught herself to play as a child!
6. Bridgette Wilson Has Released Two Albums
Away from beauty pageants and TV screens, Wilson has successfully released two albums. Her first album, I Only Wanna Be with You was released in 1994. She released her next album, Gimme a Kiss, two years later in 1996.
7. She Provided the Voice for Sonya Blade in Mortal Kombat 11 Video Game
Although she bade farewell to her acting career in 2008, she returned as a voice actor for the 2020 Mortal Kombat 11 video game. The game features not only her voice but her likeness in the original 1995 Mortal Kombat film.
8. Bridgette Wilson Last Appearance in Television and Film
The actress' last appearance on television and film was in 2008. She starred in Robert Townsend's 2008 biopic of Sonny Liston, Phantom Punch as Farah. That same year she was on an episode, Pete Sampras, of Signature Series. She played herself in the show.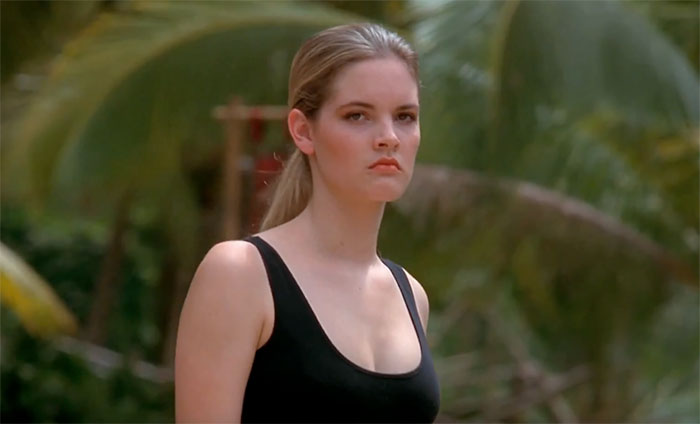 9. Bridgette Wilson was in Saved by the Bell
Saved by the Bell was one of the most popular sitcoms in the late 80s and 90s. Not many people know that Wilson starred in the show. She joined the show in its third season and was cast as Ginger. Her character made an appearance in five episodes of the show.
10. Bridgette Wilson's Net Worth
Wilson built her net worth as a model, actress, and musician. According to Celebrity Net Worth, the former actress has an estimated $25 million. Not bad for an actress that has hung her boots for over a decade.